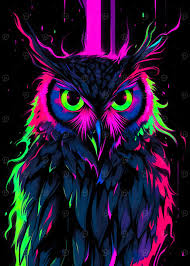 RADIOACTIVE OWL GHOUL
Original poster
ADMINISTRATOR
MYTHICAL MEMBER
Invitation Status

Not accepting invites at this time
Posting Speed

1-3 posts per week
Slow As Molasses
Online Availability

10AM - 10PM Daily
Writing Levels

Adaptable
Preferred Character Gender

Female
Genres

Romance, Supernatural, Fantasy, Thriller, Space Exploration, Slice of Life
'Antarctica. I didn't realize there could be a building so big here.'
Nicole walked down the hall of the building marveling at how well constructed they managed to get the place when she was sure it had to be a thousand degrees below zero outside. Well, maybe she was exaggerating the temperature a bit. But it was so cold that anyone going outside had to be swaddled head to toe in coats so thick and fluffy that you could barely walk.
She was rather glad to be inside where it wasn't QUITE as cold. Nicole was wearing a dark blue sweater and a snug pair of black pants. When she was able to change, she had switched the heavy snow boots to a simple pair of sneakers so she could explore in comfort. The friends she was visiting here - a married couple who graduated two years before her - worked here for some very amazing research. Of course, she wasn't sure WHAT they researched. They shared the building space with so many other projects, that there was more than a dozen different studies going on.
Nicole was on her way to meet them in the cafeteria when suddenly there was a loud rumbling. The floor seemed to shake and Nicole found herself tilting from one side to the other trying to get her balance.
BOOOOOOM!
The explosion was so loud, Nicole had to cover her ears. An odd crackling sound followed, rushing up behind her. A wave of what looked like water and ice came crashing at her!
One moment she was screaming and the next...
cold
! Frozen. She couldn't move and the chill was biting in to her skin. Nicole struggled to move her fingers, her toes. Anything!
CRACK!
Finally everything shifted. Nicole felt herself falling and everything was so
bright
. It was still bitter cold and as she looked up, she realized she was laying face first in a large mound of snow. Everywhere was snow, except for behind her, which was now a cracked block of ice nestled in to the side of a mountain top.
'...Did the building explode..?'