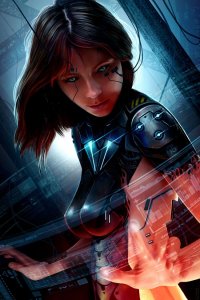 The Murrstress
Original poster
LURKER MEMBER
FOLKLORE MEMBER
Invitation Status

Not accepting invites at this time
Posting Speed

Multiple posts per day
1-3 posts per day
Writing Levels

Adept
Advanced
Prestige
Douche
Adaptable
Preferred Character Gender

No Preferences
Genres

Scifi, Fantasy, Modern, Magical, Horror, Noir, apocalyptic, Grimdark, yaoi, yuri, anything really.
It's as simple as it sounds:

What do you call people on here?

Diana: Dianananananana. I can't help but keep pressing the "A" and "N".... it's addictive.... I'M ADDICTED!

Rory: Rorykins. Do not question.

Inane N. : Impy/Mamzer. I like both nicknames. I'll probably interchange them a couple times. Mamzer is yiddish for Bastard. I sometimes call some of my best friends in RL this word because it's actually kind of a praise for me to call them that, seeing as I'm a bastard child.

Corvus: Cor/Pudding. Shortened version of her name, AND a word that is proven to make her laugh.

Asmo: Greggy-Poodle. You don't want to know. I came up with it when I had too much coffee and now I can't stop calling him that on MSN.

Jumi: Jumikins/Steve/Jumikins (with added chirps and trills). The first one is usually said quickly over the phone, when I'm happy to talk to him, second one is a nickname he already has, and the last one is an option when I'm REALLY excited to hear his voice, usually this is used when I haven't talked to him in a while and I have a lot to tell him.

Darkness: Darky. This is already a widely used nickname, but it's fitting.

Sakura: Destroyer of Worlds. ......I'm joking on this one, but I probably will end up calling her that eventually for shits 'n giggles.

YOUR TURN!