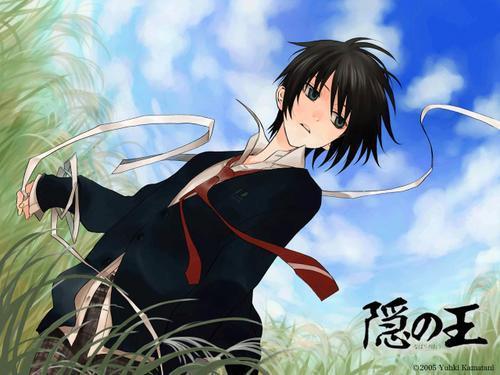 [REDACTED]
Original poster
FOLKLORE MEMBER
Invitation Status
Posting Speed

Multiple posts per day
1-3 posts per day
Online Availability

Mornings-Evenings
Writing Levels

Intermediate
Adept
Adaptable
Preferred Character Gender

Male
Primarily Prefer Male
Genres

Modern, Fantasy, Magical, Romance, Action, Adventure
Hello reader (or readers if more than one are reading this)! If you are reading this then I welcome you to my first ever thread on this site. I thank you for taingn time out of your day (or night) to look through it for a mutual interest for the both of us.
Before we begin on the kinds of role-play I am looking for, I will leave a heads-up on the fact that I'm looking for long term partners (or even friends lol). I have rules below but I hope they are not long for you.

Rules!
1. Communicate! Communication is vital outside of the roleplay and even discussing one.
2. In terms of a level, best I can really say is a mid-Casual level to a low advanced despite the experience on both sides could be equal or slighted one way towards one another.
3. I do not ghost people, I will ask to show me the same courtesy in return.
4.In terms of a posting requirement, anywhere from 1-3 paragraphs from you is acceptable as I do not expect a novel (unless you do one).
5. The availability for roleplays depending on what is picked is almost always open unless I say otherwise or it is shown that it is taken by someone, it's okay to make mistakes typing wise so I will not judge too much on mistakes unless it is repeated.
6. If you do not see one of your interest up on the list, don't be afraid to ask. I won't bite at all as everyone has questions in life or in rp's. Though we all have our favorites, I do want to encourage variety and trying other ideas.
7. I don't do MxM pairings at all as I'm uncomfortable with it.
8. Have fun! Roleplays are about having fun! Similar to rule one, if you're not having fun then let me know, we can work on that, I prefer to roleplay in PM's, but if you are more comfortable with threads then we can work something out.

And now for the list of what I'm looking for, I do CanonxOC or even OcxOC pairings. Even Canon ones if need be. Doubles will be taken into consideration as a interest as well, anything in bold indicates a interest I have and those underlined I have plots for.

Anime/Fandoms:
Naruto Shippuden (Boruto I have an general idea of.) (Shippuden is currently Wip)
RWBY
ATLA/LOK
Pokemon (Anime and games both count)
Fairy Tail
One Punch Man
Kill La Kill
Miraculous Ladybug

Games:
Final Fantasy
Kingdom Hearts (AU)
Street Fighter
King of Fighters
Elder Scrolls (Skyrim)
Devil May Cry
Overwatch
Huniepop
Tekken

Books/comics:
Harry Potter
Marvel
DC
Twilight


Slice of life/Fantasy/Forbidden love (Can even combine some):

Gymnast x Fan (Coach can work too or masseuse)
Student x Student
Professor/Teacher x Student (Gym teacher can work too)
Best Friend x Best Friend
Roommates
Neighbor x Neighbor
Rich x Common
New kid x Popular kid
Bully x Target
Pen Pals
Local x Traveler
Fighter x Fighter
Prince x Princess
Wizard x Princess
New Knight x Princess
Human x Elf (Vice versa)
Half-Elf x Elf
Mercenary x Target
Princess x Adventurer
Princess x Wizard
Witch x Wizard
Brother x Sister
Step-Brother x Step-Sister
Cousin x Cousin
Mother x Son
Father x Daughter


Movies:
Incredibles
Brave
Frozen

Last note: I considered one on movies but as of right now at this point, I'm unsure of which ones to use and the interest for that so I stuck to what I have used and what I'm familiar with while offering to share my interests to everyone. I may expand upon it and maybe add movies to see how they do in the future, but if any one of the following that is up on this list that caught your eye/interest I thank you for your time in looking. But do not be afraid to comment below or send a PM my way as I thank you for seeing this.
Last edited: