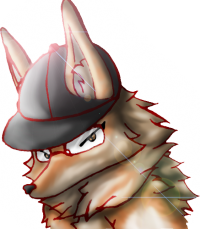 That one other guy from that other joint
Original poster
FOLKLORE MEMBER
Posting Speed

1-3 posts per week
Writing Levels

Intermediate
Adept
Advanced
Preferred Character Gender

Male
Dying Light
​
Survivor


A new day begins as the sun rises over the horizon, it's rays invading the darkness and replacing it with the light that the survivors welcome once again. With the nightmarish creatures gone the humans and anthromorphic animals have another day of scavenging and surviving the contained hell known as Harran. You have survived another night, but another one will come.

At the tower the roof is where some runners of the tower go to get away from the community and get a form of isolation. It was their home if they preferred the silent winds and did not mind the unpredictable weather with couches welcoming their return under the shelter of a tied down tarp. Next to the doorway leading back downstairs there a board with a variety of tasks is set up for the survivors to take on. Currently there is nothing due to the fact it is the morning.

At the makeshift home Dmitir stood close to the edge of the roof, arms crossed as he peered out towards the horizon where the sun begins it's invasion. Everything else around him was rather quiet for people were either trying to get more sleep or were already waiting for more jobs to be posted on the board. All that can be done for now was wait.

((To those not at the tower just throw in where your character begins and I'll set something up for you. Don't forget to tag me in your post if you want a GM post.))

Operator

The inside of the cargo plane was rather cramped up despite being a big and spacious aircraft vehicle. With GRE drops, crewmembers, and equipment organized in a fashion that was for quick deployment, the operatives had a small open spot where the gather before a board which had a series of photos and the map of Harran. Standing beside the board was Dienard, the wolf combat fatigues that currently waits for the operatives to approach for the briefing.


​