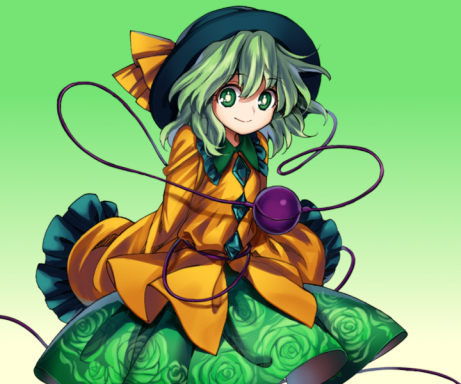 Subterranean Rose
Original poster
Invitation Status

Looking for partners
Posting Speed

Speed of Light
Multiple posts per day
1-3 posts per day
One post per day
Multiple posts per week
1-3 posts per week
Online Availability

6 - 10 PM, Eastern Standard Time
Writing Levels

Intermediate
Adept
Advanced
Adaptable
Preferred Character Gender

Male
Female
Primarily Prefer Female
Genres

Magical girl, action, science fiction

Lore
What technology exists here?
Eye implants for social media. Social media monitored and utilized as a propaganda tool by Henzai. Law enforcement drones. Manufacturing robots (that can fix and create other robots). Smart tablets - smaller ones are newer. VR headsets that can be connected to virtual realities with varying levels of legality.

How does Henzai oppress people? In what ways could people realize Henzai's "perfect society" is actually harmful?
There is no human control of government or destiny. No humans vote or make decisions, and Henzai decides what you become when you turn 18. All you can do is buy and sell its approved products.
Henzai no Kuni has a hierarchy based on assimilation and service:
Inner Gear: The inner parts of the island are the most luxurious and protected, fitting for those who are most loyal to Henzai. Families who live here speak and enforce Henzai's rules, follow the cultural norms Henzai sets to a T, and do work for little compensation but living here. If adults here aren't trusted with Henzai's most important jobs (such as genetically engineering future workers), their children will be.
Outer Gear: Not quite the center, but not on the fringes either. Families who live here would live in Inner Gear, but are doing something wrong - they refuse to assimilate to a particular trend, or a member broke a rule in the past.
Fringe Gear: Just barely within Henzai's protection, and without luxuries such as good construction and close access to resources. "Police" brutality by the law enforcement drones runs rampant. People who live here are not considered trustworthy by Henzai, or have not served enough for the program to know.
Class mobility between Fringe and Outer Gear, or Outer and Inner Gear, is not uncommon. This is particularly true for Fringe Gear families that are in recently colonized areas. People rarely are invited to live in Inner Gear, though.
People aren't allowed between Gears, except for work (such as Outer Gear servants of Inner Gear families).
Self-expression is regulated under Henzai. People are prohibited from wearing colors that aren't grayscale, and from making art (visual, literary, and other) that might cause rebellion - that is, it promotes an individual or collective over Henzai's ultimate authority.
Anyone disabled or infirm is unfit to work, so Henzai will cut off resources and support to them, and punish those who "waste" time and effort helping them.
Henzai's punishments are harsh. A minor infraction is treated with physical punishment by the drones, and a major one can cause your family to move to a different Gear, or even be punishable by incarceration or "removal from society". And while nobody knows what those last two things are like, nobody wants to find out.
What are the aesthetics and looks of different places?
Aesthetics vary by Gear, but in keeping with Henzai's restrictions on expression, everything but natural features and the oldest buildings (such as shrines) are black, gray, and white.
Inner Gear - Rows of houses, surrounding skyscrapers in vivid, contrasting black and white. Large windows. Gardens, trees, and parks. Holoscreens on streets. Smart houses and personal drones. Proliferation of shrines.
Outer Gear - Apartment complexes that stretch long and mingle with commercial areas. Efficient city planning. Green space and trees. Sleek handheld technology. Occasional new religious symbol, ritual, or festival.
Fringe Gear - Squat, gray buildings. (Alternately, whatever the recently-colonized area used to look like.) Drones in the sky. Lots of glass on the sidewalk. Little green but the occasional tree line or home garden. Technology closer to present-day/old world. Proliferation of new religions and spiritual groups.
Umbra - Enter Umbra by putting on your headset, make sure you have privacy from prying eyes, and you're good to go. Umbra's aesthetics are bright and colorful. There's a multihued central city area surrounded by zones for every kind of natural area you could think of. Nobody can recognize a real person from their VR persona unless they (in an egregious display of stupidity) identify themselves. The magical girls' outfits are in vivid colors, as a statement of rebellion against Henzai. More will be revealed IC.
How did Henzai become the state? How long has it been in power?
Henzai.exe was put in charge after martial law was instated in Hokkaido, which was the Japanese government's response to riots and mass civil upheaval against corporate ties to the state and the political and economic issues this caused.
The computer program remade Hokkaido into a computer-run microstate, where all commerce operated within its rules - do work for Henzai to buy any product Henzai approved. This gave the illusion of government-regulated and equal-opportunity commerce, placating the people.
Of course, Henzai didn't stop there. Its mission wasn't to placate the people - it was to create the perfect society. Using its economic control, it made a hierarchy based on those who served and assimilated into that society, and those who did not. Due to how Henzai seemed to solve the underlying problem, few resisted as it became more and more totalitarian. It's been in place for about fifty years - only the oldest citizens remember life before its reign

You mentioned religious groups in the intro?
Henzai has given up on trying to stamp out religion and spirituality, due to its tendency to burn most brightly when authority tries to snuff it out. Shinto, Buddhism, and several other religions - including post-Henzai spiritual groups of every flavor - exist within Henzai's boundaries.
Last edited: