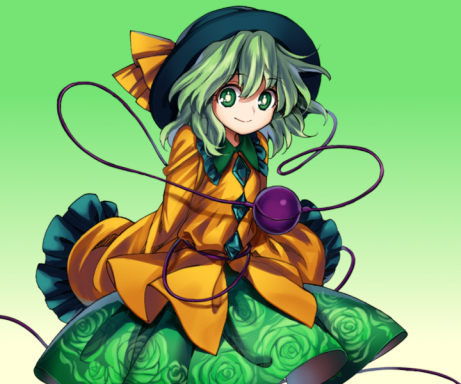 Subterranean Rose
Original poster
Invitation Status

Looking for partners
Posting Speed

Speed of Light
Multiple posts per day
1-3 posts per day
One post per day
Multiple posts per week
1-3 posts per week
Online Availability

6 - 10 PM, Eastern Standard Time
Writing Levels

Intermediate
Adept
Advanced
Adaptable
Preferred Character Gender

Male
Female
Primarily Prefer Female
Genres

Magical girl, action, science fiction


Umbra's center was a city of pearlescence, neon lights reflected off of the shiny pastel bricks of skyscrapers. Cars drove down the deep blue roads, and the sun was purple in the light sky. People walked the streets as well, chatting, laughing, drinking tea, in their colorful clothing. Not a single Henzai advertisement flashed above them, only many images of painted still lives, soft light photographs, and the occasional chalk landscape.

The girls who had just faded into this reality weren't here to sightsee, though. Or at least, not the ones known as Onyx, White, and Sangria Shadow. They had arrived outside the datamancer's headquarters, which appeared as a fortune teller's shop, with a sun-purple neon sign outside that read "Eri's Forecast". Inside was a lush rug beneath a card-covered table, cloth-draped chairs, and Eri the datamancer herself, whose avatar was a fluffy white cat. It was time for the girls to meet at the fortune teller's shop - they'd experienced a few battles on their own, but now they would come together under the datamancer's watchful eye.

Of course, those weren't the only girls visiting Umbra. The girls known as Urukawa Mikan and Sakura Kawamura had been drawn here as well, the former by way of a message in a shrine's wish, and the latter by a communication from Eri herself. The datamancer cat was giving them time to wander the city and experience color, art, and the freedom to do what they wanted, but she'd reach out to them and bring them to the shop when that time was up.

In the gray world, the meat world, Henzai's world, the surveillance drones didn't suspect that any of these girls were up to anything. The drones saw some harmless enjoyment of HARP (Henzai Accordance Role Play), and besides, their attention was focused elsewhere. They were searching for openings in a less-legal network, the Umbra network, that they had recently found. The watchful eyes of Eri's security butterflies were on that search, but that confrontation would not happen immediately. Now was the time for the Shadows (current and soon-to-be) to meet.