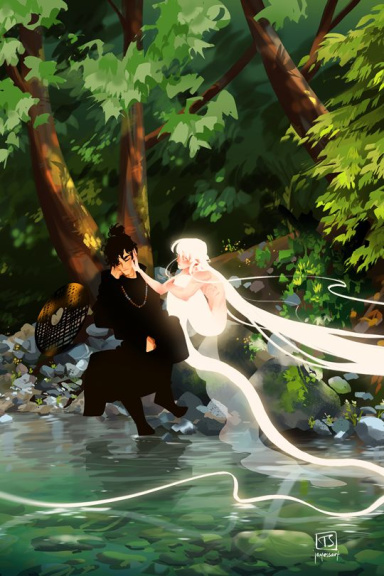 Chaotic Lawful
Original poster
Invitation Status

Not accepting invites at this time
Posting Speed

Slow As Molasses
Online Availability

GMT +1/2 | CET/CEST | Random, mostly on my phone
Writing Levels

Intermediate, Adept, Advanced, Adaptable
Preferred Character Gender

No Preferences
Genres

Tragedy, Psychological, Historical, Steampunk, Mystery, Thriller, Sci-fi, see tag list for more...
---
Main Base: The Land
Name: Mallory Devlin
Nicknames: Mall(function), smog child
Role: Citizen

Character Pitch: The bastard child of a member of the Sky with his mistress on the Land. Mallory is one of the many, but one of the lucky few as far as one can call her lucky. Her father decided that he would support her mother and her, a rare privilege few get. It made a comfortable childhood possible in the better parts of The Land and the rare education from a governess. However, she would never meet the man, as he couldn't afford to have his infidelity known. Her mother was quite alright with it. She had a stable income and leverage on the man and not a day was needed to be spent working. A decision Mallory can't find peace with as she finds no respect in being supported by some stranger that finds shame in her existence.

Wishing to support herself by her own means Mallory thus decided to go out into the city. However, with a personality as foul as the air of The Land the female has great difficulty in finding a stable job. While she is plenty willing and has a quick mind her character is another obstacle. She has gotten into her fair share of squabbles due to her hot temper that flares up quicker than the Ovens in The Underground. Accompanied with a humour that tends to be just as scathing and as dark as the smog from the factories she has earned herself a reputation of sorts. The fact that her 'father' is also keeping tabs on her and pulling his strings to prevent her from getting any 'unworthy' jobs infuriates the woman all the more.

Shortly put; Mallory Devlin is a scowling mess of bitterness.

Appearance: Mallory is a fair skinned brunette of average build and height with pale green eyes. True to her mother's likeness there is some beauty and grace in the female, but nothing that she takes pride in. Most of the time anything likable in her face is soiled by the dirty look she gives everyone and the permanent scowl she carries. Her mouth and personality also tend to bleach away any of her natural charisma, making it hard to see past all the foulness that is her character.
---
Full Image