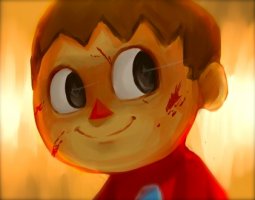 Hi-def
Original poster
LURKER MEMBER
FOLKLORE MEMBER
Preferred Character Gender

Male
Genres

Fantasy, Horror and Sci-fi. I'll try basically anything though. I also love strange and unusual RP genre concepts. Different is good!
View attachment 2017
Have YOU had really bad neighbors before? The ones that make it hard to have faith in humanity? The ones that make drunk, ex-con in-laws look GOOD>?
When I lived in the super ghetto (now I just live in the regular ghetto)
I had some pretty bad neighbors. We lived in a small complex that sat back from the street, so we had our own little Court type of thing, with very narrow strips of lawn between our respective units. Anyways, My neighbors used to pile up their trash (instead of taking it down 10 FEET TO THE CURB). One day I got up to make coffee and I opened the blinds and there were black trash bags piled up to the top of the window......it was the worst. They would also constantly fight and break the furniture. Where I live now is a lot better, but these people living next to me right now (As anyone who has talked to me over Skype or on the phone can tell you) Have Dogs that bark, and bark, and bark.....all they do is bark, constantly. Its so bad that I have to open my window and yell at them to shut up, I am actually thinking of calling animal control.
TELL ME About YOUR
Neighbors from HELL!
​