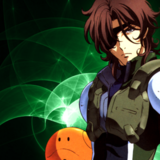 Gundam Meister
Original poster
FOLKLORE MEMBER
Invitation Status
Posting Speed

1-3 posts per week
Writing Levels

Adept
Advanced
Adaptable
Preferred Character Gender

Male
Genres

Mecha, Superhero, Anime, Adventure, Magical
The day was just like any other at the cool village of Konohakagure. The market was open, kids played in the tall buildings and the grounds below laughing, and people socialized. Ninja went about their daily duties and fought for their right to exist. Menial and dangerous jobs alike it hardly mattered to anyone as long as you were on your path to be the fine shinobi you were destined to be. To live, experience, fight, and understand life was the greatest beauty of the world. Be it in the woods of the fire land or the sands of the wind. Be it the rocks in the Iwagakure or the Kirigakure's waves and mists. This was what it meant to live. To understand. to BECOME the best you could have possibly ever become. That was also a part of the Will of Fire. After all how many people could truly say they were happy with their lots in life.
However for the Konohakagure's newest ninja class this is what their teacher would always say, "The best life is one lived with emotion, true feelings and love, for yourself and nature and man as a whole. All because life ends does not mean it won't continue. Make your mark on the world." Mina Sensei always encouraged them to do their absolute best and leave nothing back. She was a bit eccentric but she dearly loved her students and hated if they failed. She'd personally help them and now she was seeing them off into the hands of different jonin throughout the village. The children raised in the academy were truly ready for what was to come. The world was a cruel harsh place and it was not to be trifled with but hey she can't do much now could she? The pink haired teacher smiled at her class sadly as she stood before them.
"So everyone, it's finally the day you graduate...I'm all so proud of you..."
Mina said quietly.
---
Earlier at The Senju Household...
Mitsuhide woke up in the morning to his mother, a medical ninja of the chunin rank, calling him down to have some breakfast before going to school. Mitsuhide groaned in annoyance of course this was the big day but WHY did it have to be so freaking early!? It was such a pain in the butt to get up everyday walk up to Mina and Hiyato Sensei and practice and practice AND PRACTICE! Nothing but practice, day after day of nothing studying, training, and god knows what else. When he finally got out doing those things most of the kids were too exhausted to do much with him anyway. And of course he was the guy born into the family known for their endurance so he couldn't be tired with them...
Mitsuhide was always ready to do whatever, however, whenever which made the situation worse because he sometimes ran ahead without thinking things all the way through. But for now it was time for him to wake up. Mitsuhide got up and stretched his legs while rolling his arms around in a circular motion to get the blood moving. He took off his sleeping clothes off, which were dark green and had pictures of dogs on them they were childish but he liked them, and picked up his normal clothes, and then went to get a bath. There was no need to show up stinky and he liked the water it made him feel clean. Some kids may not like bathes but he wasn't one of them. Like a creek washing away the grime of the previous day's mud slide that fell into the river. Whatever that meant... it certaindly did not mean that he was filthy dirty or anything. He may be the wood boy but he wasn't a dirty boy. Maybe he was being a bit to philosophical about it. That's what you get for reading books to long you start to spout things from them. But regardless of his mind racing pointlessly he made sure to clean himself thoroughly and he had cleaned his clothes the day before hand just in case. After washing off Mitsuhide grinned to himself in the mirror and knew this would be one of the last times he'd seen himself as a student and not a ninja.
It was...kinda of scary and weird, but he'd grow into it! He knew he would! By his grand father, The First Hokage, he would succeed as a ninja! But as he was staring at himself in the mirror smiling at himself blankly, his mother called to him again.
"Gesh mom stop being so impatient I'm coming!"
Mitsuhide said quickly as he finished dressing himself and rushed downstairs to his awaiting food. It smelled great and it turned out his mom had made some fish Sandwiches just for him! His mom gave him a big grin and nodded at him,
"You look great baby, just make sure you don't let Mina get your hopes up with with good for nothings ok?"
she said hugging him tightly and she kissed him on the check with a smile. Mitsuhide blushed and wasn't sure if he should smile or try to push his mom away. In the end he hugged her back,
"Thanks mom and I love you...so very much... if only dad wasn't away on a mission I'd like to see him today but I'm going to be a genin today and I won't look back!"
his father was a jonin with a great amount of skill and was high prized by the village; Mitsuhide hoped he would be taking him as a pupil this year but he said he was not selected to lead a squad. That REALLY sucked in Mitsuhide's opinion but what could you do?
"All well better eat better eat before things get cold."
Mitsuhide said as he sat down to eat all he could while he and his mom chatted about training him further in his skills which he promptly said he'd train with his new crew and his sensei but his mom insisted and he obeyed...and he always obeyed because she was SCARY when she got pissed. After eating he said one more goodbye and left the house chatting with various people in the village on the way to class and he had almost arrived late. When he arrived he took his usual seat next to Sora Nara and above Shina Uchiha, the alpha bitch of the class just like the rest of the Uchiha police forces...Mitsuhide sat in his usual corner and listened to Mina speak and as usual his heart flared with respect for his teacher. Mina was such a pretty and wonderful woman and he thought of her like a long lost aunt. Then there was uncle Hiyato...
===
Mina Sensei - Link
(Note wears the typical chunin style ninja clothes from the Konoha not the clothes in the picture)
Chapters:
1 -
The Bandits of the Forest
2.
The Land of Rivers: The Crimson Dragon Bares His Fangs
Last edited: