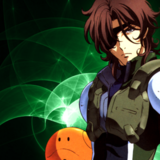 Gundam Meister
Original poster
Roleplay Invitations

Not Taking RP Invites at this Time
Posting Speed

A Few Posts a Week
Writing Levels

Adept, Advanced, Adaptable
Genders You Prefer Playing

Male
Playing Style- Passive or Aggressive

Aggressive in case of GM'ing passive in terms of Playing in someone else's roleplay
Favorite Genres

Mecha, Superhero, Anime, Adventure, Magical
Genre You DON'T Like

Yaoi, Romance, Furry, Yuri, Smut
The Village Hidden in the Stone...a quiet secluded village at the boundary of the land of wind, and the land earth. It is a medium sized village known for having a lot of criminal organizations making their home there. However it does has decently sized ninja force of its own. Though corrupt it manages to get by as an a independent nation despite its small size. It is the afternoon of a dusty hot day in the village where the Akatsuki have formed its first group.
Made up of smaller minion ninja remaining from the left over loyalists from Shina Uchiha, and Kaito Honda's rebellion attempts. And the higher up ninja of more talented ninja that make up its actual head. Though still very small in size it has undoubtedly powerful ninja. Some of which are high security risks to their old villages. The area has become a hub for them of sorts a home that they have nowhere else in order to organize themselves into an actual unit. Some of them have dreams of a larger, stronger world. Some simply seek to make themselves stronger. Others find themselves without anywhere else to go. All have one goal: To further the akatsuki as mercenaries until such a time they become stronger, and greater than any other village. The world wants them dead, or captured simply for seeking their own goals, or because they could no longer agree with the policies of their individual villages. Others are political dissidents caught up in the cross fire of their village politics.
It is on this day that Kaito Honda has sent a message out to all of his higher ranking members in order to have them meet up with him to their home base, a rather large house in the back end of the village. It is sparsely furnished, and rather dusty but it serves as a functional hub for the fledgling Akatsuki.
====
Kaito finds himself alone today...as usual. Nothing usually happened around here normally he was simply managing the resources of the group since their founding a few months back. Having finally managed to form a base that he could rely on the Ex-Sand Ninja found himself busy trying to make sure it didn't fall apart. Shina was off meeting with the clerks at the bounty hunting lodge down by the river, and Asuka, one of Shina's ANBU followers, had gone down to the more...shady brokers to make sure missions were available. However for the moment it would seem that two individual had caught his attention. Every since he had heard of him Asashi Masurama, the man known as The Unbreakable Rock, had been on his list to rescue in hopes of recruiting him into the Akatsuki. Asashi was the brother of the Second Lord Raikage, and a adoptive family member of one of his group's members. Having him would boost the Akatsuki's reputation through the roof. Asashi was known for his rock armor technique said to be capable of protecting him from untold amounts of damage. Kaito crossed his arms as he looked over the other picture...this one was more dangerous...the wielder of the Dust Release Kekkei Tota. He had recently left the Hidden Rock village nearby up north of them. It would be a simple issue to assist him in fleeing. But getting a major village's attention could be troublesome...no survivors would be allowed if they were caught helping him.
Kaito looked at the round table in front of him lit by the dim sun flowing through the windows. He thought back to the old friends he had in the village...and he wondered if they were going to be sent after him. He'd kill them in a heart beat of course. He had no issue with that he was no longer of the Sand village. Still such a thing would be rough to deal with they'd get emotional, and try to bring him back. Of course he would never do so he was a political dissident, and a traitor. History had written him as such. The Sand Village would have to deal with the hand they gave themselves. He had tried to save it before...now it was all on them. A man in a tan vest, and a cat mask appeared behind Kaito as he looked at him kneeling on the ground he saw the 'x' on the Leaf Village mark on his helmet.
"Taiga. What is the report on the others?"
questioned Kaito as the young man nodded his head. "Sir the messages have been sent they'll be on their way soon." Taiga stated as Kaito nodded. It would seem he should wait a little longer before he thought too much more about this all.