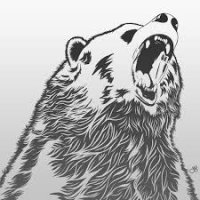 "Teddy Bears never forget."
Original poster
Roleplay Invitations

Group Roleplays, Not Taking RP Invites at this Time
Posting Speed

A Few Posts A Day, One Post a Day, A Few Posts a Week, One Post a Week
Writing Levels

Adept, Advanced
Genders You Prefer Playing

Primarily Prefer Male
Playing Style- Passive or Aggressive

Probably both, depending on the situation. Am at least comfortable with both.
Favorite Genres

A lot. Can't really pick a few out as it depends on the lore etc. etc. etc.
Genre You DON'T Like

I don't really dislike any, but I guess that I don't do a lot of superheroes or high school ones. Not that I am not interested in them. Oh dear, I am rambling.
| Empire of Akino | Konohagakure |


Hiron Hon


| Leader of Team 9 | Major General of the Third Division | Member of the War Council |


GlitchyBugger

,
ChromeHound

,
Nim

,
Jason Targaryen

, @~\The Talentless/~
​
Still waiting, Hiron noticed Kyoi approaching. He wasn't entirely certain on his opinion yet regarding the respective Hyuuga. Due to her position, he had the highest expectations of her. You shouldn't just be a specialised jounin without being able to prove that you earned the rank. Her arriving first of the group was thus something he could appreciate. It showed some certain discipline. Something that consistently was missing with a lot of lower ranked individuals. Ironically, most of the Hyuuga that he had been paired or those that had been assigned to his care. So while that did improve his opinion on Kyoi, her origin did indeed bring up his prejudice towards her kin. Not because of that they were a secluded clan or of their traditions. Being one of the few probably in the capital, Hiron could understand and somewhat appreciate the whole restriction that the Hyuuga clan once enforced upon their clan and members.
Of course, this wasn't appreciated by all but Hiron sincerely wondered if there was any Hyuuga left that saw the importance to protect one clan's secrets and assets. It wasn't like anybody could get away with attempting to steal a sharingan without giving cause for the Uchiha clan to make that person's life into a hell.
Returning her bow with a nod of his head, Hiron didn't react right away at what he suspected her attempt for some small talk.
"If anything, I do want to get moving. It will be a hassle to push the genin through. They won't be ready for what is planned but I doubt they ever will be."
Was his reply, though spoken in a neutral tone, the man didn't seem too eager to explain his cryptic answer.
Before either of them could continue the talk, the others started to arrive. The rather lack of formality from Karma, who came second, didn't do much to improve Hiron's mood. He didn't imagine or desired to be seen as the sensei of either Karma or Kyoi. But some sense of formality to display respect to the large gap between their ranks should be there. Certainly, before the genin could raise the thought that they could drop it in his presence.
Just giving a nod, Hiron spotted the next member to arrive on the scene. It was the genin, Tomiko Hyuuga. After he had read some more reports that had her in the details, Hiron wasn't entirely happy with having her assigned to him. It was a mere blessing from the gods that Kyoi was assigned to the team as well. Probably a bigger saving grace for Tomiko than for himself, Hiron thought to himself, slightly entertained by the brief thought.
Returning the girl's bow with a curt nod, Hiron held his arms crossed out front of his chest as he awaited the next person of the group.
Following Tomiko was Shikaroku. The demeanour of Hiron didn't shift as the Nara approached the group. Barely giving a glance towards Shikaroku, there was the ghost of a smile briefly as Hiron would just turn his head to give Shikaroku a nod.
Then the last member, Yiko Uchiha, joined. Observing how the genin approached the group, it certainly lacked the outgoing and friendly demeanour that many genin seemed to have. Then again, most genin didn't have to kill on their first mission or almost lost a team member.
For a moment, Hiron did need to suppress a certain urge to punch the Uchiha. Not because his greeting lacked the proper formality or giving him respect. Reminding himself that he couldn't compare Yiko to Hisoka, Hiron realised that he was going to have some tough time to not uphold the genin to Hisoka's standards. Though, it certainly would be a boon if the Uchiha could produce more quality that Hisoka had been made of.
"We are going. No slacking behind. And the first to bellyache will be severely punished."
Hiron said, on a very audible and stern tone.
---
The group left Konohagakure on foot. The paved way made their trek not uncomfortable. Due to the time that they left the Imperial capital, they were greeted with the sight of groups of people moving towards and from the imposing main gates that the team had left behind them.
If anything though, Hiron didn't seem to bother with making sure that the others were following him. A brisk pace was introduced by Hiron and almost gave the idea that the man was merely just starting.
By following the road, any observant member of the group would notice that they started to move towards the north. At some point, Hiron shot a look over his shoulder. The squad leader would raise his voice as he passed on some instructions. The formation that they would uphold was going to be relatively simple. Karma and Kyoi were placed at the rear while the genin were supposed to be in the middle as they all followed Hiron.
Another hour passed by when Hiron suddenly took a turn off the road. Without anybody else but the team on the road, Hiron would descend into a ditch and start to climb out of it. Thus managing to get on the other side. Without any pause, he continued to keep walking at the brisk pace.
Now going through less easy terrain as they traversed through fields, Hiron was leading them away from the road. And turning towards the southeast.
He was sure that there would be questions, as they had walked in a not-comfortable pace for some time and now seemed to head back. Only as if Hiron just remembered that he had forgotten to lock the door of his home.
Yet, the group continued to avoid contact with the roads or any farms. Leading them through fields and meadow, he seemed to be sure where they should be going. With some woodlands in sight, up ahead, Hiron signalled that they could have a break. For ten minutes.
Keeping to himself, Hiron brought up the route in mind. If they wanted to reach their destination then it would have been a week or two on the roads. Seeing that they would take a somewhat more alternative route, he wasn't so certain that they would manage it in such a short time. Not without managing to acquire any mounts.
---
The sky started to darken but Hiron still marched on. Relentless, he would keep the team moving on. Ignoring any questions or attempts at small talk, Hiron made sure that everybody kept focused on the task of marching.
Finally as the absence of the sun made it difficult to see where they were walking, Hiron would signal that they would stop. In the middle of the woods, there was no clear landmark to identify where they were.
"No fire. No technique either. The first person who I spot breaking any of these rules will be left behind. With a broken arm and leg, at best."
The threat was given in a calm fashion as Hiron dropped his back. Kneeling, he briefly rummaged through it while already giving another order to the group.
"Eat something for now. We will soon establish watches and then try to get some rest. At dawn, we will move on."
Certain that morale wasn't great, Hiron didn't really give a damn about it. Throwing a look around, their surrounding wasn't the most comforting one. The increasing cold of both the winter season and night would make it difficult to just fall into sleep. The absence of a warm fire certainly shouldn't help either.
Growing a bit more content with the harsh situation they all had to deal with, Hiron once more kept to himself as he 'enjoyed' the dry and cold meal he had prepared for himself. Tomorrow, they would experience what true dread entitled.