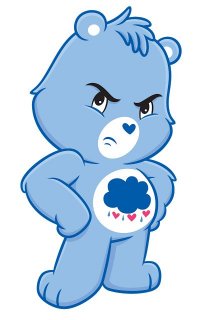 Roleplay Invitations

Group Roleplays, One on One Roleplays
Posting Speed

Several Posts a Day, A Few Posts A Day, One Post a Day, A Few Posts a Week
Writing Levels

Intermediate, Adept, Advanced
Genders You Prefer Playing

No Preferences
[fieldbox="Genji's Group Part 2, gold, solid"]
A collab done by Lesli, Obli, Jason, Glitch
Summary: A continued part of Genji's scouting party.
Collab Length: Average Sized​
Niji's attempt at ensuring Mizuchi did or didn't need help was ignored by the Hojo and with the show of force made by the scouting party the ambushers began to flee. And following that the captain of the squad, Genji Hojo, rounded on her to chastise her. His stare was met with a cold gaze of her own. [COLOR=royalblue]"I understand, sir. I was attempting to communicate with another member of the unit to properly prioritise which direction was best to defend, I'll be more decisive in the future."[/COLOR]

He certainly wasn't in the wrong about critiquing her actions, she should've just taken the initiative instead of trying to coordinate with others. Regardless it was a lesson to take into mind for their next encounter, if one were to occur.

Hearing her reply didn't make him any happier in the slightest. [COLOR=gold]"Last I knew, I gave out the orders! Not this other member, if I put anyone in charge I will state as such. Until then you do as I say!"[/COLOR] Genji stated as he went around checking on the others too see how they were holding up. No major damages was done to anyone, some cuts was the most reported. [COLOR=gold]"Alright take a couple minutes break men, then we head out. After that we are going to patrol the surrounding area as we make our way along the river."[/COLOR]

Genji would then allow them a moment to recover as they really didn't truly get a break with the ambush, yet after a couple minutes he would clap his hands. [COLOR=gold]"Alright! We will be spreading out. We will have two teams of ten patrol the surrounding area for twenty minutes. They will come back and rest while two other teams of two patrol as well. That doesn't mean the ones staying back get to take it easy. I want an eye kept out for any of those shits!"[/COLOR]

[COLOR=gold]"With that said. Mizuchi Hojo gather nine men and patrol towards the coast. Niji Yakei..."[/COLOR] Genji said stopping a bit as he looked at her. [COLOR=gold]"Same as Mizuchi, gather nine men and patrol the western forest. Anything goes wrong regroup here! Everyone else keep alert and get your gear in check."[/COLOR]

Niji quietly kept those words in mind for next time and just nodded, if that was how he wanted the unit to work them fair enough, she could work with that. Whilst everyone took a short break Niji kept her gaze out on the hills surroundings, for the sake of ensuring they weren't about to be attacked by a fresh group of enemies.

It was slightly surprising to hear Genji assigning her with the duty of getting some of the soldiers together to patrol the area, but the maths made sense, a shinobi in each patrolling group would help. She'd give just another nod and gather up any of the soldiers who were willing enough to go on patrol first, preparing to head out to the forest just west of the hill.

[COLOR=royalblue]"If you see, hear, feel or smell anything that you can't explain, make sure everyone else knows so we can fall back as a group. If we have to fall back I'll act as rear guard in case it's something unnatural."[/COLOR] Niji's tone was calm, it would be just like a typical scouting mission in their homeland, or she could hope it to be. Her only concern was that one of those brutish things would be out with the attack parties.

Mizuchi kept a gaze out towards the surroundings, this time focusing for anything moving in the still picture of white instead of its beauty. Letting out a light sigh, she brushed a few strands of hair out of her face and wondered if another ambush would come soon. For that matter, she wondered for how long their attackers had known of the group's movement. Scanning the landscape she couldn't pick up any clear signs that they were being watched, and she hated that.

Hearing the orders issued, Mizuchi snapped a quick salute towards the captain before turning on a heel towards the soldiers who had just fought alongside her. [COLOR=green]"You heard the Captain, lets get moving."[/COLOR] She commanded, stepping towards the group before pointing towards the two who had been directly on either side of her. [COLOR=green]"You two will be rear guard, I'll take point. Everybody keep your eyes out, I want to know if you see anything of note."[/COLOR] She said firmly before her group assembled and got underway towards the coast as the Hojo kept a keen gaze for anything out of the ordinary.

Leading her group down towards the coast, Mizuchi's hand never once left the hilt of her blade. The Chuunin was simply not willing to risk another surprise attack. She kept her gaze constantly wandering, trying to see any clues she could find about where the enemy was or their movements. The group of ten would have a relatively quiet journey down towards the coast, making it a solid seven minutes before one of the men suddenly spoke in a harsh tone. [COLOR=yellow]"Ma'am, tracks ahead."[/COLOR] He said with a gesture of his chin to their left. As she turned her gaze that direction, Mizuchi saw a faint set of tracks through the snow, running perpendicular to their current path.

Making a sign for her group to stop, Mizuchi looked around for a moment to see if there were any more tracks around this area. However, it was just those. [COLOR=green]"Follow those tracks, but keep some distance in case it's an ambush. Do [I]not[/I] engage first."[/COLOR] She hissed as the group slowly began to move out once more. She focused herself on the surroundings, fearing an ambush seeing as this enemy had tried just that twice already on a group she'd been a part of. Perhaps it was just bad luck? Maybe a bad omen. Either way she could care less, she had a mission to fulfill. Omens could wait until she was finished.

After a couple more minutes of their slow yet steady pace, Mizuchi noticed a few figures slowly moving in the distance. Could it be their enemy, or a trick on her eyes? Before she could doubt herself another soldier made a soft noise to confirm what she saw. Mizuchi led her men back down the slight rise a few steps then guided them to crouch, keeping just out of their enemies' line of sight. Mizuchi then crept to the middle of their group. [COLOR=green]"Cover me, I'll check for chakra signatures. Keep an eye out."[/COLOR] She whispered before closing her eyes and focusing, these bastards wouldn't get the jump on her again.

Meanwhile, with her own group of soldiers gathered, Niji quietly lead them towards the forest. [COLOR=royalblue]"Split into pairs, each pair should maintain a 5 foot range between themselves and each other pair in a square formation to ensure we're all within a safe cohesive range."[/COLOR] She began, letting the men divide as they wished and taking the last man as her partner for pairing purposes. [COLOR=royalblue]"For each pair, one of you keep an eye out for tracks, the other will keep lookout on the horizon in case they're moving around us…"[/COLOR]

With a quick gesture to each of the paired groups, she'd continue with orders. [COLOR=royalblue]"We'll keep all eyes out on each cardinal direction, the central pair will watch the trees and provide a general all-round gaze in case one cardinal pair needs another set of eyes on something they've seen. Does that make sense?"[/COLOR] Curt nods came from each of the men. [COLOR=royalblue]"Perfect, don't engage unless they come after us, even then we make a fighting retreat to draw them out to the hill."[/COLOR] following that they set off to creep into the woods.

The formation wasn't strictly followed, but eyes were mostly kept in the right directions, Niji herself was on the western pair, carefully checking their surroundings for tracks and possible traps. At the moment things seemed to be very quiet, it was either a good sign based on the uncoordinated rabble that the enemy force appeared to contain, or it was telling of an even nastier threat lurking in the brush waiting for the unit to drop it's guard. The snow had filtered down through the lifeless trees, no leaves to catch the flakes that had fallen thus-far, the untainted layer of snow telling that no one had been through here until now.

While each of the two scouting parties would find very few hinderance, spotting very little trouble that didn't bother engaging them. It was looking to be a simple patrol, with the enemy not bothering them. Mizuchi would find her path to be clear, she would however find it a bit odd that some enemies she did spot weren't going over the river but the opposite direction, heading towards the wooded area. Something that posed no concern for her, yet would be a handy tidbit to report on that the forest may not be the safest place to travel in.

Yet Niji would also have no concerns during her patrol. Most kept their distance and then all in all vanished. from sight altogether. As the time was approaching to head back, they would find the path back to be clear as well. What might be odd however is there was no tracks of anything. Not even their own. It was like they had never moved in the first place. As they continued marching back to what they could assume was the camps location. Snow built up on the tree limbs would start falling. Not just from one tree but multiple, before they could even see where they had came from. A group of about six had descended from the trees behind them.

Brief glimpses and sightings of the enemies falling further back felt like too good a sign to be genuine, moreso when they completely left any form of mundane detection range. It wasn't so much that Niji was paranoid or afraid of the current situation, it was more that she was basing their actions on what had previously occurred in the battles not too long ago, these men weren't allowed to just flee for their lives.

There had to be something more to it, something more that made itself apparent as they began to head back in what felt like the right direction back to the hill, the fact that their tracks had disappeared in the snow. By this point Niji kept her senses as alert as she could. [COLOR=royalblue]"Keep heading that direction, myself and two others will act as rear guard and watch until we're out of the forest."[/COLOR] If the squad's tracks had disappeared in the snow, then it was just as likely that their enemies tracks had vanished in a similar fashion. Before they got much further snow from the tree branches around them fell and obscured enough of their sight for the ambush to begin.

Being at the rear of the squad, Niji was one of the first to engage, guarding herself against a slash and shoving one of the attackers off to give her enough time to speak. [COLOR=royalblue]"Fighting retreat, Four of you stay with me, we'll keep them back!"[/COLOR] The soldiers nearest the back were already in the process of defending themselves, so they would be the ones to cover the squad's retreat with her. The soldiers were experienced enough to not be overwhelmed, for sure, but it didn't stop her being concerned about their safety in an ambush like this. She'd regroup with the others as quickly as she could, deflecting an enemy's blade with her own and bringing it round to run the man through, as much as she didn't [I]want[/I] to kill them, these foes had to die so they could fall back to the hill.

Now she just hoped that there weren't more laying in wait for them to be distracted by this first force, it was certainly the tactical thing to do.

So the forest wasn't safe? Something that might be useful for her to report, and as such Mizuchi made a mental note of that detail. After a few moments of nothing seeming to come up, the chuunin chewed her lip for a moment before gesturing to move a bit forward. As her unit crept through the snow she was vigilant for anything that moved or seemed out of place. Taking in every detail of the area, tracks or signs of movement as she could do in their brief trip through, Mizuchi wondered what the enemy was doing over here. After a little bit of progress, she had her group stop once more before signaling them to head back where they had come from. Taking a last look around, Mizuchi took in every detail she had seen. Enemies moving back and forth, tracks, and a forest that seemed to need to be avoided. Not the most useful information in her mind, but some of it would surely prove to be helpful later on. [COLOR=green]"Alright. We are heading back to the main group. Keep a close watch until we get back, once there I want a brief report from one on each side to ensure I've got all the information we may have found."[/COLOR] She ordered calmly, then began marching with her small group back towards where they had come from, all the while wary of another possible attack.

The skirmish in the forest wasn't lasting too long, not with five trained warriors against these ramshackle men forced into service by their leaders, no matter how desperate and ravenous their assault was. The last of them fell with one of the soldiers smashing the poor man's head in with the pommel of his sword repeatedly to make sure he was dead, with the corpses strewn around the ground before them. [COLOR=royalblue]"Are any of you injured?"[/COLOR] There were light scrapes among those who had just fought, but aside from that no one seemed to be wounded, a relief really. [COLOR=royalblue]"We'll double time it back to the hill to make sure we're not caught out again, don't stray too far from one another."[/COLOR] It didn't take much longer to return to the hill, getting out of the forest and seeing it was relief enough.

[COLOR=royalblue]"Well done, you go rest whilst I let the captain know what happened."[/COLOR] Niji quietly dismissed the soldiers, giving a small smile and a respectful nod of her head once they reached the top of the hill.

And while they took a break, she approached Genji. [COLOR=royalblue]"Captain. The patrol of the forest went without casualty on our side, but we were attacked by a small team of enemy soldiers that are now dead, six of them in total."

"There were no visual signs of any tracks on the ground, not even our own as snow from the trees would fall and covering them up as we went, I believe the enemies were taking advantage of this and used a large mass of snowfall to try and ambush us on our way back, unsuccessfully. For the time being the forest may not be safe for traversal."[/COLOR]

Having made it back to the camp, Mizuchi turned back towards her group and took the brief reports of what the designated men had seen during their patrol. The girl nodded in thanks towards her group before turning on a heel and walking towards the captain. Arriving just after Nishi's report, Mizuchi waited silently until the captain seemed finished with the other for the moment. Giving a quick salute, she did not waste any time. [COLOR=green]"Captain, sir, my group has returned from their patrol."[/COLOR] She said quickly, pausing for a moment before continuing with her report. [COLOR=green]"Moving towards the coast didn't have too much activity, sir. We noticed some tracks in the snow and a few enemies in the distance doing their own patrols it would seem. I did, however, notice that no enemies crossed the river and instead went for the forest. Seems like it might not be safest area to travel through. Otherwise, nothing else to report, Sir."[/COLOR] She said in a calm tone, going back through all the information her group had gathered during their patrol. Hopefully it would be enough to satisfy the captain.

Waiting for the groups to arrive back was something he wasn't accustomed too, he was one to head out and perform the job himself and then report back. Just like when Satoshi had tasked him with escorting that lady princess back to where she belonged. He couldn't help but snicker wondering if the boys and him might have been a bad influence on the poor girl. He could only imagine what all those nobles thought of her return, they must hate the ever loving shit out of him. He chuckled a bit before a lookout informed him that Niji's group had returned.

Awaiting the woman, his facial expression which showed signs of joy earlier had went back to it's serious one of earlier. As she approached and informed him the woods were most likely not safe as she was ambushed, he would nod his head and Mizuchi reporting in afterwards all but made it known those woods would be littered with ambushes. The coast itself seemed fairly safe from what she said, yet to make sure he would dismiss them and then send out some fresh men to go patrol the area.

It gave the patrol of before a bit of a break to recover from any wounds they may have received, yet before long the patrol would return notifying them indeed that the coast seemed safe yet the forest had them lurking about in. Nodding the next step was to cross the river, scout the area and return, yet an unknown number in the forest was also something he didn't want to cut them off. He had an idea, but first thing first was to find this path across. Notifying the men to get their gear packed, they would head out along the river with Genji giving the order to find a footing to pass through the river. Some time was spent before a soldier found one and walked a few feet out before notifying the others that it was legit.

So with a way across and the forest behind them, he would look at the others. [COLOR=gold]"So we have a situation. To cross means leaving our flank open, we found a way across but we don't know if its even remotely safe. With an unknown number of enemies in those woods behind us, we can be certain of one thing. They attacked Niji's patrol of ten few, so they have confidence to take that out. Yet they didn't attempt to attack us as a united front. Now we could risk it and all cross, or we can leave a majority of our men here and only five of us will travel across and scout. I'd like to hear your opinions everyone."[/COLOR]

The Chuunin simply raised an eyebrow as Genji asked their opinions on the next move. Was he unsure or simply testing them? That much, Mizuchi was unsure of her. Not that it mattered, the Hojo was more focused on completing the mission and not dying. Both of those being pretty valid goals were one to ask her opinion. [COLOR=green]"A scouting party seems the smartest to me. With the whole group, we run the risk of a large attack being mounted from our flanks and overrunning us. With a group of five, a smaller chance to get detected. In the event things go sour, there could be some agreed upon signal and this group could send some more or entirely move to reinforce the scouts as needed. Though that's an absolute last resort if anything. So, I think the scouting party. Captain, sir."[/COLOR] Mizuchi said before falling silent, curious how others felt on the subject.

Niji would listen to Genji quietly, giving a moment of thought, and listening to Mizuchi's opinion before speaking up herself. [COLOR=royalblue]"I was thinking the same, I know we're not supposed to actively engage the enemy forces but it may be a good way to bait them out of their cover so we can clear out the forests while we're here. They may have been spooked by their lack of success in taking out a small scouting party, so I believe having our full force cross would work to intimidate them.."[/COLOR]

Kaya remained silent. She had managed to catch her breath and was grateful for the pause. The genin felt still a bit out of place with the soldiers but wasn't treated in any way or sense different. When the captain spoke up, she listened but remained silent. The first to speak was another. Not really caring for a moment, Kaya just wanted to go back to camp. Hearing what the opinions were of two other women, Kaya frowned. If there was one thing she had in mind then it was her own health at the moment. If a small group would be send out to scout, chances were big she could be included. A kunoichi and a genin at that, quite expendable. Wanting to speak up, Kaya decided to remain silent. Hoping to not draw any attention towards herself as she looked away.

Nodding to the opinions of those that spoke up, he would stop and stare at Niji for a moment. [COLOR=gold]"..... I don't like you."[/COLOR] was all the one eyed man said before looking at the group. No one died yet which was good, just a bit more and this would all be over. He knew what plan he was going to do, but now it weighed on who he would choose. He wanted to be part of the scouting party, yet at the same time who to leave in charge while he was gone was a tough choice.

[COLOR=gold]"Alright! We are moving in with the scouting party, so I will lead that detachment and scout ahead. We will be gone maximum of an hour, if not then don't come chasing in after us. Assume we died and march back to base and report to the commander. Ren you are in charge until we return."[/COLOR] Genji said to which the man saluted, while Genji moved through the rank picking out the four that would join him. Patting his hand on Kaya's shoulder, he motioned for her to follow.

With the four behind him he looked back at the group. [COLOR=gold]"Now remember, only defend yourself. Do not actively engage the enemy. Hold position here and wait the time allotted."[/COLOR] Genji ordered before he started moving through the clearing in the water.
[/fieldbox]