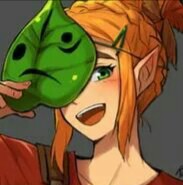 Roleplay Invitations

Not Taking RP Invites at this Time
Posting Speed

One Post a Day, A Few Posts a Week, One Post a Week
Writing Levels

Adept, Advanced
Playing Style- Passive or Aggressive

Both.
Favorite Genres

Anything with a good plot or twists to it.
Genre You DON'T Like

Stories that can't keep my attention focused or seem to bland in my opinion.
[fieldbox=Neji's Training, violet]
In Magnhild, the capital of the Hon Clan - Empire of Akino.
A relative small collab between Tim and Lesli.

Summary:
Neji finished his training with Koike and afterwards has a training with Aiko. The jounin grants Neji the opportunity to learn two new techniques.

Today's last training would be with Neji. Having organised a tile at the Field of Valdar, Aiko was already considering what she would do after the training. There were several affairs that required her attention. But she reckoned that in the evening that she could busy herself with matters that wouldn't include politics or the military. Reminding herself what she would train and teach Neji, the teen first had to arrive at the designated place.

Though it was quite cold, there was no sign that it would snow again. The dark grey blanket of clouds was a bit ominous. Just when Aiko wanted to see if she could get something arranged, she noticed a small snowflake slowly descending down in front of her. Followed by more snowflakes. Releasing a mental sigh, Aiko would throw the hood of her jacket up and decided to remain at the tile.

After Neji had finished his training with Koike, he had a little bit of time before his training with Aiko sensei. He would use this time to get a quick bite to eat. He found a small shop where all he ordered was a bowl of white rice. He was hungry, but with one more training he didn't want to eat a big meal. He quickly ate his small bowl of rice and paid for it, leaving a nice tip for the young waitress who was about his age maybe a year or two older. When Neji would step outside the shop he felt the wind. A cold breeze would be felt as the wind picked up. Neji would shiver as he realized how much he missed the warm temperatures of Konohagakure. Unfortunately those kind of temperatures were no where in sight. Neji sighed as he made his way to the assigned training ground where he was supposed to meet Aiko sensei. He would soon arrive and as he did it would start to snow. Neji mentally sighed as he walked up to Aiko sensei,

" Good afternoon sensei."



Neji would receive a nod as friendly response back from his sensei.

"Good afternoon Neji."

She gestured to the tile behind her.

"Seeing we are on some limited time today, how about we get started."

Opening the somewhat round tile where they would have their training. Closing it behind her, Aiko wouldn't waste a second of time to continue talking.



"If I remember correctly, your techniques are largely resolved around Fire release. And you don't have much defense techniques to block or weaken an enemy chakra attack. Am I right?"

She asked, to be certain. Producing a small scroll out of a pouch, she would wait for his answer.

Neji would nod his head as Aiko wanted to get started right away, that suited Neji just fine. He was here to learn and work so the sooner they got started the better. Neji would step in to the tile as the snow started to fall a little faster now.

"Yes that is correct sensei, a lot of my jutsu are fire nature and no I don't possess many defensive jutsu."

Neji would look at the scroll Aiko held in her hand wondering what jutsu she would be teaching him today.



"Okay. Cause I want to work on that. As you might imagine, you will be in a world of trouble if your fire techniques will be rendered useless."

Aiko began.

"Even somebody with wind release will become a big pain if they know how to use their techniques to nullify yours."

Pausing for a moment, Aiko would offer the scroll to Neji.

"For that reason I decided to pull some favours. This is a very basic technique that allows one to conjure a wall or well, more precisely a simple barrier of chakra-affinity nature. In your case, thus a wall of fire that briefly can blockade any advances made upon you. I believe that Hisoka Uchiha is the developer behind it."



Neji would catch the scroll in his hand and open it. Reading it over as Aiko talked to him about what the techinque was and who came up with it. When she said Hisoka Uchiha, Neji's head shot up. Hisoka the former hokage was well revered in the Uchiha clan and the empire itself. If he came up with this jutsu then it must be good, at least thats what Neji thought.

"So with this jutsu I can use my chakra to create a fire barrier around me?"





"No."

Aiko began.

"At base, it is to create a barrier in front of yourself. In order to create it around you, I believe you will need a different technique to supplement that effect."

The jounin explained. The scroll had the details laid out and there wasn't much special work that was required. From what she had seen and remembered Neji was competent enough to understand C ranked fire techniques. It could be a bit tricky, due to being a barrier technique but she considered it nothing too troublesome.

"Try it out. Just start the steps small and easy. As you know, I have only knowledge of Fire release. I can't perform this technique myself and thus can't show you it."



Neji nodded his head as he continued to read the scroll, it seemed like a pretty basic jutsu, just three hand signs and it shouldn't require that much chakra. After reading the scroll for a few minutes he set the scroll down. He tried getting a visual in his head of what the jutsu would look like. A wall of fire in front of him shielding him from attacks, it could be a very valuable jutsu while out in the field. Though he would have to be quick enough with it to be able to get it up in time to block attacks.

" alright I'll give it a shot."



Neji would start to gather chakra, he would take a deep breath before starting to perform the hand signs. On this first attempt he was in no rush as he slowly and patiently made the hand signs, the final sign was the tiger sign and as he did that a small wall of fire appeared in front of him. It only made it up to about his chest. The snow that had now piled on the ground around him melted as it still came falling out of the sky. It wasn't perfect but it was certainly a start.

" It seems like it can be a very valuable jutsu as long as I can get it to cover my entire front, also as long as I can do the hand signs fast enough, though that could cause some problems while in battle."



Taking a step back as she wasn't interested in getting caught in any jutsu, Aiko would watch Neji tackle the technique. After the chuunin read the technique, he would try to apply the knowledge from the scroll to practice. The small wall wasn't that impressive but she hadn't expected anything amazing.

"Practice makes perfect, no?"

Aiko would bring up, flashing a smile.

"As for the hands signs, it depends on what kind of battle. If you notice your opponent weaving signs, you got to only weave three successive signs. Most ninjutsu fights are from a distance so as long as you notice them trying to do something, you can try to use the technique. Only problems is that it depends on what kind of technique your opponent is using. If somebody throws steel at you, the fire might slow it down in some cases or in several cases stop it. But if it is something really heavy, like let us say a boulder for some reason, then I reckon it might slam through. Pressured air has the nasty ability to explode when it is ignited or near a spark. Not something you want to experience. So I think it is more the tactical use that will be a problem than the hand signs."

Aiko replied.

Neji nodded as Aiko talked about practice making perfect, She was right about that. She then went on to explain about what this jutsu could do in certain situations.

" Yeah, im sure ill have this jutsu down in no time."

Neji smirked as he continued to listen to Aiko sensei talk about the jutsu. Neji made the hand signs again, this time using more chakra than the last time, Neji completed the hand signals and this time a larger fire wall formed in front of him, this time covering his entire front side of his body. Now all of the snow on the ground within five meters in front of him melting away. Neji stood behind the wall watching it, the flames crackling from the snow in the air hitting the flame and melting instantly.

" Well this wall looks a lot better."



Watching how Neji made a larger wall of fire, the jounin just nodded.

"It does. I do advice to keep practicing it and not rely too much on it right away."

Aiko replied back as she would produce yet another small scroll.

"This is a different technique. It isn't that much difficult and neither it is a purely offensive technique that relies on attacking. It can be used as an utility technique, which I remember you don't have much either."


Holding the small scroll towards Neji, she would afterwards accept the previous scroll to pocket it away. Once more, however, there wasn't much that she could do to help Neji to learn and use the technique. But seeing the rank and it not being that complex, she figured it wouldn't be much of an issue for the Uchiha.

Neji nodded his head back towards Aiko as she said that he should continue to practice the jutsu to make sure he perfects it. Aiko sensei would then hold out another small scroll for Neji. Neji would take the scroll from her hand and give her back the scroll he just used. Neji would open the new scroll and take a look at it. The jutsu seemed pretty easy, it was a simple jutsu that would help to add some utility to his jutsu.



"So this jutsu isn't much used for offense or defense, it's more used as a supplementary jutsu."

Neji continued to look over the scroll, it was five hand signs, once Neji completed those hand signs he would have a ball of fire in his hand. Its not used much for attacking or defending, but basically gives him some light.

" Okay i'll give it a shot."

Neji started to gather chakra into his hands as he started to make hand signs. Once the five hand signs were completed, a ball of fire would illuminate in Neji's hand. The sky had gotten darker since they had begun their training session, the ball of fire created plenty of light that illuminated both his and Aiko's faces.



"Some techniques seem really easy and not that useful. But imagine that you need to start a small fire. Better to just conjure a small ball of fire than to try to blow up a room with large flaming ball. Not to mention, you could try to see if you can expand its uses and derive some techniques from it."

Aiko replied in turn. Flashing a smile, she planted her hands on her hips as she nodded towards Neji.


"I figure that is all for today. Unless you got any questions left to ask."



Aiko sensei would make valid points about being able to light up a room and possibly being able to make some different jutsu with this as a base. That was something Neji would have to think about and try to expand on, but that would come at a later time.

"My only question is, when do we move out again sensei?"

Neji had a confident look in his eyes, he was ready for whatever the next mission would throw at him.

The question was met with a hint of a smile before Aiko answered the question.

"Not entirely certain. That will depend on what kind of missions we will be assigned to. For now, take it easy and memorise what you have learned today. You guys will learn of it when there will be a new mission."

That having said, Aiko gestured that he could take his leave as they would be done with training today.

[/fieldbox]