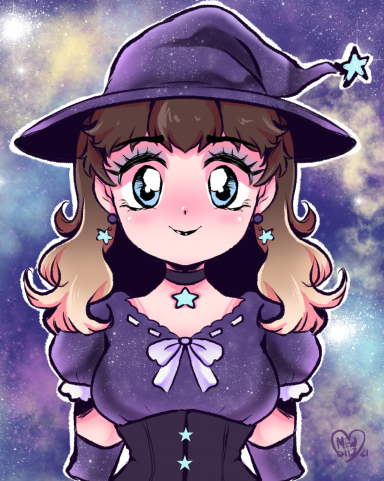 The Extra Nutty Kind of Fruit Cake
Original poster
DONATING MEMBER
Invitation Status
Posting Speed

Speed of Light, Multiple posts per day, 1-3 posts per day, One post per day, 1-3 posts per week, One post per week
Online Availability

Currently throughout the day to late at night... Haven't got any work at the moment.
Writing Levels

Give-No-Fucks, Intermediate, Adept, Advanced, Adaptable
Preferred Character Gender

Female, Primarily Prefer Female
Genres

Fantasy, Fandom, Original Plots, Romance, Historical, Modern, Hero Based and Drama

Info Thread
Character Signups
In Character
Discord
Mysteries of the Deep
The beginnings of Mer-kind
Songs of the sea told tales of tragic times, a falling of a once proud Empire that sunk to the seabeds. Humans knowing little of the lands that once were on the surface, or the beings that had been born from the destruction of their home. They were of Mer, granted a survival in the mercy of their Goddess of the Sea, Neria.​

The mortal humans in that day were granted the seas and oceans as their home, along with the music that traced their songs. Atlantis was no more, yet, they lived in the crumbling ruins.​

Some no longer held the looks of what they once were. They held the appearance of something only the darkest pits of the oceans, or seven seas could conjure in their current spells.​

Once of humanistic complexions; some grew to bluish hues, grey tones, maybe even luminescent. Eyes were dramatically larger in some, and fins could have taken all forms.​

Their story though has just begun, and the lost beings of the sea now must find their place. Cementing their foundations, all futures and hopes in their survival depends on them, and soul the mercy of the Goddess they strongly follow.​

Six Mages of Old Land Magics now are the guidance to the newly established race. Although the humanistic appearance had left some, it became apparent very quickly that the greed of some remained thus throwing the people into a state of imbalance.​

Now war threatens their existence as does their discovery by other foolish humans that believe their scales could be priceless.​

Mer appearances differ from each other; some remaining with quite humanistic features and others differing to something quite drastically different.​

As mentioned in the plot, some have taken different hues in their skin tone—from the structure of their faces being different.​

Some Mer don't even have tails, as the race is rather diverse.​

Tails often looked something like fish fins, dolphin, sharks, or whales. In the rarer occasion the Mer didn't have tails but legs of crabs, or even tentacles of the octopus or squid.​

Mer slang taken from the written Waterfire Saga, Blue One; Deep Blue—written by: Jennifer Donnelly. Strictly being used for non-profit turning fun, and allowing interested members of this role-play exclusive slang for the Mer folk—since their language would have changed some time in regards to coming accustom to their new sea home.​

---

​

Apa piatra – an old Romanian protection songspell that raises water ten feet high and then hardens into a shield​

Arata – a spell that allows its caster to manifest in a chosen location​

Atlantica – the mer domain in the Altantic Ocean​

Atlantic – an ancient island paradise in the Mediterranean peopled with the ancestors of the mer. Six mages ruled the island wisely and well. When the island was destroyed, a mage named Merrow saved the Atlanteans by calling on Neria to give them fins and tails​

Baba Vraja – the elder leader—of the river witches​

Baricada – a strong blocking spell​

Bioluminescent – a sea creature that emits its own glow​

Bloodbind – a spell in which blood from different mages is combined to form an unbreakable bond and allow them to share abilities.​

Bloodsong – blood drawn from one's heart that contains memories and allows them to become visible to others.​

Boru – long, thin herald trumpets​

Canta magus – one of the magi, the keeper of magic​

Canta mirus – special song​

Canta prax – a plain songspell​

Cassio – god of the skies​

Clepio – a malnus spell used for stealing​

Conch – a shell in which recorded information is stored​

Confuto – a canta prax spell that makes humans sound insane when they talk about seeing merpeople​

Currensea – mer money; gold trocii (trocus, sing.), silver drupe, copper cowries; gold doubloons are black market currensea​

Davul – bass drums made out of giant clamshells, played with whalebone sticks​

Deflecto – a songspell that casts a protective shield​

Depulsio – a songspell that moves objects​

Dolpheen – the language spoken by dolphins​

Dracdemara – the language spoken by catfish​

Flacari – a songspell to summon waterfire​

Fragor – the storm god​

Fragor lux – a songspell to cast a light bomb​

Freshwaters – the mer domain in rivers, lakes and ponds​

Gobies or Guppies - Jerks​

Habeo – a malus spell used to take control of another's mind or body​

Iele – river witches​

Illuminata – a songspell to create light​

Illusio – a spell to create a disguise​

Iron – repels magic​

Liquesco – songspell that liquefies objects​

Loquoro – a songspell that enables a mer to temporarily understand another creature's language.​

Magnitis – a songspell that allows the caster to attract something like a magnet​

Merl – Mermish equivalent of girl​

Mermish – the common language of the sea people​

Morsa – an ancient scavenger goddess, whose job it was to take away the bodies of the dead. She planned to overthrow Neria with an army of the dead. Neria punished her by giving her the face of death and the body of a serpent and banishing her.​

Neria – sea goddess​

Nex – a darksong spell used to kill​

Nocerus – a darksong spell used to cause harm​

Omnivoxa (omni) – mer who have the natural ability to speak every dialect of Mermish and communicate with sea creatures​

Pesca – the language spoken by some species of fish​

RaySay – the language spoken by manta rays​

Terragoggs (goggs) – humans. Before ow they haven't been able to get past the merpeople's spells​

Tortoisha – the language spoken by sea turtles.​

Wave Warriors – humans who fight for the seas and its creatures.​



Last edited: