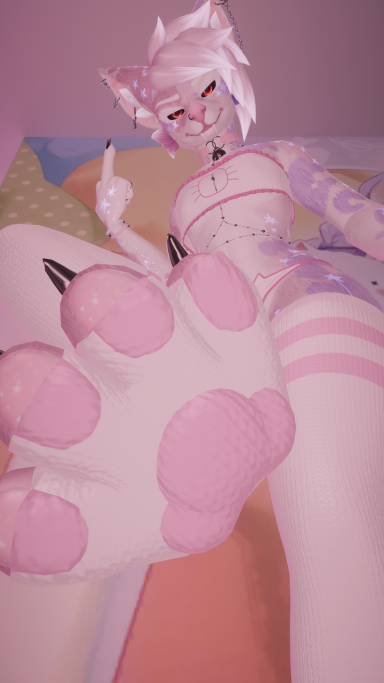 The Stray Furry? of Iwaku
Original poster
DONATING MEMBER
FOLKLORE MEMBER
Posting Speed

One post per day
1-3 posts per week
One post per week
Online Availability

It varies a lot due to my work schedule.
Writing Levels

Intermediate
Adept
Preferred Character Gender

Male
Female
Genres

I'm really not picky about the genres, but you will see me a lot on Romance, Comedy, Slice of Life, Action and Fantasy roleplays.
As the Summer Break sadly ended, the start of a new school year on Ryoo High School finally began. This morning was a very beautiful and sunny one, with clear and blue skies. The students of Ryoo High School, a really famous and popular school on all Japan were heading to the school on foot and through a sidewalk. They were all happy encountering with those friends they haven't saw during the break and talking about everything they did on the summer. That was nothing from the ordinary, but to some people, that was something really annoying, especially when they blocked their way. After all, some of the teenagers wasn't accostumed yet to wake up early in the morning, so they were a bit grumpy and cranky.
Ryoo High School was located right in the middle of a big city of Japan. It was practically an enourmous terrain with big buildings belonging to the 10th, 11th and 12th classrooms, the Main Building, the Library, the Gym and the Infirmary, the Cafeteria and Lunchroom, and other buildings. There were also lot of greenary around and there was a beautiful cherry blossoms tree right in the middle of the school. That location was the most frequented by the students and there's even a rumor that, if two over kissed under the sakura flowers, their love life will be really happy. So say it's true, but there were a few skeptic people too.
The sakura tree wasn't the only hot subject amoung the students. There's one that's definitely the most hot and always talk topic: the popular boys and girls of the school. Every and secretly, the students made a contest for choose the most popular guy and girl of the school. The person lucky enough to win that tittle earn a really lot of respect and the admiration almost all of the students of the school. But sure, be even nominated wasn't that easy and those with a really low life were practicaly ignored. The cruelty of the high school days was really hard. There was one guy that mysteriously won the contest: Ryunosuke Aisaka.
"The Royal Dragon", how almost everyone called him due to that his name actualy means "dragon" in Japanese and because he was actually a rich person. Not only that. He was also really handsome and almost every girl dreamt of been with him or at least him talking or noticing them. Many have dared to confesse their feelings for him, but he coldly reject them, telling them that they weren't good enough for him. That's the worse turn on on a guy: thinking that he's better and superior that anyone else. Still, his fangirl were totally lyal and followed him anyways. This is definitely something that only made his sassy atttude only grow. Ah, but there was a secret that he was keeping from anyone. A secret that, if revealed, would ruin him and his "world" forever.
On the 10th grade building, Ryunosuke was walking through a hallways towards the locker's area. A bunch of girls were following him from behind, gasping with awe and delightment.

"Oh, Ryu-sama, please, have a date with me!" "Senpai, notice me!" "Let me take you a picture, Ryu-kun!"

Ryunosuke just chuckled with a sassy smirk, loving the way he had them practically on his knees.

"Ladies, ladies, please... I have a class to go",

he said as he stopped walking and turned around to face them, his red and short hair flapping in slow motion and his face sparkling with perfection and handsomeness. He was 6 feet tall, so the girls gasped with excitement and looked up at him.

"What about if we talk about this in the Lunchtime, mmh?"

They quickly nodded in agreement and began to walk away, laughing and giggling.
Some boys that were nearby the hallway glared at him with jelously. Ryunosuke just ignored them and laugh at their faces. He continue his way towards the lockers, putting his hands on his pockets.
​