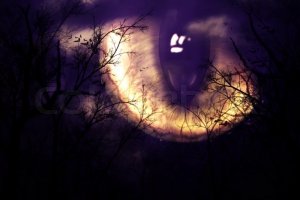 The Beast lingers just beneath the surface~
Original poster
LURKER MEMBER
FOLKLORE MEMBER
Invitation Status

Looking for partners
Posting Speed

One post per day
1-3 posts per week
One post per week
Writing Levels

Intermediate
Adept
Advanced
Preferred Character Gender

Male
Female
Primarily Prefer Male
Genres

Dark Subject Matter, Post Apocalyptic, Apocalyptic, Romance, Fantasy (usually Urban fantasy, but I've done high fantasy before too), Horror
Kyrah was astounded...and angry at the same time. That man had the nerve...the gall to say that to her. That man was her long time boyfriend...Keith Anders. He had told her that she wasn't good enough, she wasn't pretty enough. Finally today he broke things off; even after she had hope things would fix themselves. But they didn't...it made her angry but sad at the same time. Angry he had not said anything sooner, but sad because of what he had told her. She sighed, running her fingers though her naturally bright, auburn colored hair. Kyrah looked into the mirror, her bright, icy blue eyes reflecting back as she fixed her hair. A sigh escaped her lips. That man was a waste of time anyways. The girl turned off the bathroom light and walked out into the streets, walking towards her car. Her keys to her car jingling in her hand. She was a busy woman of the world now, a decent paying job helped pay for her apartment and food for the month.

She climbed into the car, shutting the door behind her. Kyrah needed a man in her life, a decent one. He didn't have to be a prince, nor charming, but both of those traits seemed to avoid her these days. All the men in her life seemed to be controlling freaks. They all seemed so sure that she not try to make a name for herself in the world. All she wanted was a man who wasn't controlling. Was it too much to ask? Not even a good man, but a man who gave her a bit of freedom. Perhaps she needed to take a break from it. Being single for awhile would probably benefit her before she jumped back into the dating pool. Kyrah started the car and turned the key in the ignition. The feeble piece of junk rumbled to life, and she pulled away from the curb. As she did...something flashed across her vision. The woman shook her head, dismissing it.

As she approached work, The red head's long flowing hair bounced at her shoulders as someone came into her path. She slammed on the breaks, her heart rate increasing as she did. What was it that she had hit...or almost hit? What was going on? Kyrah looked around in amazement...and shock as she saw nothing. The woman caught her breath and continued on till she reached the station she worked at as a secretary, awnsering 911 calls. Again there was an spooky, pitch black preasance; she felt it and saw it out of the corner of her eye, sitting down at her desk. Kyrah must have been seeing things...it was not like her...she didn't feel like herself but there was a feeling, deep down, something was going to happen. The lady didn't know what, but she had a feeling her life was going to change...