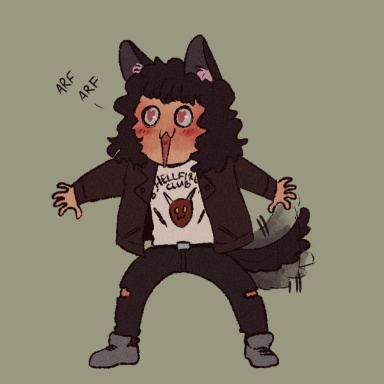 My sun sets to rise again.
Original poster
ADMINISTRATOR
Roleplay Invitations

Group Roleplays, One on One Roleplays, Chat Roleplays
Posting Speed

Speed of Light, Slow As Molasses
My Usual Online Time

It varies a lot depending on my schedule, unfortunately.
Writing Levels

Adaptable
Genders You Prefer Playing

Primarily Prefer Male
Playing Style- Passive or Aggressive

I play what's needed, but I do like to take the lead. In my one-on-ones, I often like being the "Game Master" in the sense of creating the setting, controlling NPCs, and steering the plot. But I still like input and collaboration from my partners. In group games, I prefer to be the GM or to play a leading or mentor role.
Favorite Genres

I love a little bit of everything. My top choices would be Horror, Modern Fantasy, Urban Fantasy, Magical Realism, Noir, Steampunk, Cyberpunk, Splatterpunk, Post-Apocalyptic, Historical, Mystery, old-school High Fantasy, and Sci-Fi (especially Spacesagas). I'd love to do some occasional Clockpunk or Weird West or Wuxia or Dieselpunk, too.
Genre You DON'T Like

I guess the only thing I don't particularly care for is high school drama, and even that can be fun with a good hook.
Journal Date Friday IDFK
Stuff like this isn't supposed to happen in real life. My friends and I always made fun of this kind of thing, y'know? That nobody girl in movies who was shy and clumsy with a classically tragic backstory that left her alone and miserable. The one nobody ever noticed until suddenly here comes two hot guys that are totally in love with her and somehow she becomes the center of the universe. Or maybe she gains these epic witch powers and fights evil sorcerers at night to help prevent the apocalypse.
I didn't think I was that girl. Not even when my parents died and I spent a few months in foster care.
Then I got adopted by vampires. I can't believe this is my life now. What if my friends find out?
My New Parents Are Vampires!!!
---
In
My New Parents Are Vampires
, Jenna Martin is orphaned when both of her parents die in a car crash. She has just been officially adopted by her foster parents, Casey and Miranda Jones: two local pillars of the community in the small town of Black Oak Falls, Virginia. Casey is a successful antiques dealer, and his wife Miranda--while some might call her a "trophy wife"--runs a business out of their suburban home selling her own "re-dazzled" purses and accessories. Adjusting to a new home is tough enough for a teenage girl in her circumstances, but there's just one more thing: her new parents are secretly
vampires!
And Jenna Martin-Jones has secrets of her own...
INTRODUCTION
Welcome to
My New Parents Are Vampires
, a supernatural
horror/romance/comedy
roleplay based (loosely) on the
Silent Pines
web series by Diana Calloway (

Diana
) and Erik K. Osbourne (

Astaroth
). We also happen to be the co-GMs of this RP!
red
This game is also invite-only, sad to say! Please don't reply here unless you've received an invitation.
This is considered an Alternate Universe setting (really more like a satire of an already somewhat satirical and self-satirical work), and so does not have to strictly adhere to the lore established in the web series. Knowledge of the series is
not
required to play. However, for those of you who
are
acquainted, we do have a major ground rule:
Do not use anything that hasn't been established in Setting Fire, White Night, or drafts of Black Sun without first getting permission. We don't want to spoil our series before it's even released!
Other than that, you are welcome to play any staple of generic supernatural YA fiction--vampires, werewolves, witches, psychics, ghosts, or even regular humans! The supernatural aspects are very much a
secret
from the world at large, so keep that in mind when creating your character.
The hard requirements for making a character are as follows:
1. You must be a current resident of Black Oak Falls.

2. You must have a reason (however small) to interact with the Jones family or at least with Jenna.

3. You must bring something interesting to the table.​
There are no set character sheets. Include as much or as little info as you like!
Posting expectations for this roleplay are solidly
GIVE-NO-FUCKS
This means no strict posting schedule and no standards for quality beyond being legible, as long as you've got some kind of content in that post for other people to work with.
This is not a super serious RP.
ONE MORE TIME, THIS IS NOT A SUPER SERIOUS RP.
If you've been invited, however, that means we expect you to have the common courtesy to let us know when you don't have time to post for months AND to not go crazy with posting sprees that leave someone in the dust trying to catch up.
Feel free to join the
Discord Server
and chat with us about the RP!