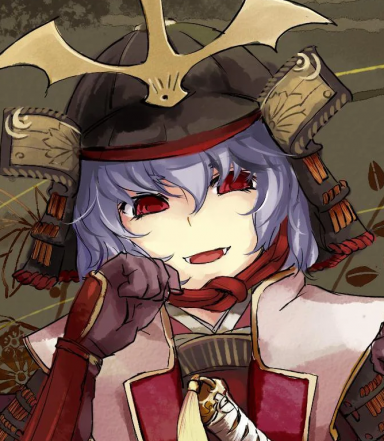 Runs with Axes
Original poster
Invitation Status

,
Posting Speed

1-3 posts per day, One post per day, 1-3 posts per week, One post per week
Online Availability

Varies, but often.
Writing Levels

Adept, Advanced
Preferred Character Gender

Male, Primarily Prefer Female
Genres

Scifi, high fantasy, modern, historical, post apoc, gang or crime like settings.

On the former grounds of the UA Highschool sat a massive complex of pristine urban skyscrapers rising almost like the tips of a crown with a grand stadium at it's center, its centerpiece "jewel" was the original UA High school building. Here was on display all of the wealth, status and power, of what used to be several schools strung across the country, dozens of hero offices and corporate power of the Hero Association. A venerable City within a city and yet all the same a tiny slice of the Tokyo skyline.
To say it was as awe inspiring as it has shown the current state of the UA would not be an exaggeration. Within it's walled structure was the united might, raining centers and offices of the UA, or at least a large percentage of them, some heroes even stayed on the grounds and their were shops, labs and an assortment of services aimed at providing all the services a Hero could need. But of course that did not change the fact one needs new numbers or that some forms of cooperation and agreements were needed. Tokyo of note and Japan in particular was a massive stretch of land in some regard, to let one run up and down it as they pleased would not serve the UA well.
So a "solution" of sorts was developed by the the HA board of directors and then Head Master Gregori, at the first business and school year the UA would have a grand ceremony, to induct new heroes to summon the various hero offices, to meet up, swap and trade contacts. And most importantly to draw up where a given group of heroes should work and operate. It would be pointless and harmful to just allow the heroes to gang up in one given location, advancement would be pointless, some areas would be unmanned and some would be wasting manpower.
Be it by luck, machinations on the part of Allo and Kaz or the divine hand of a greater purpose, many of those from the old class 1A and a few new names would be grouped up and had a chance to talk one another, some having not seen one another in nearly three years, others being around one another for some time. After welcoming the students, heroes in training in fact, a more casual atmosphere would descend upon the several of dozens of people assembled in this central lobby, carts of snacks and refreshments being rolled out so they could get to know one another before a days hard work would commence... Well for some of them at least. This group would mostly be in South Western Tokyo and the immediate surroundings outside of the city.
~~~
Tokyo Japan - ANVIL Headquarters
​
Overlooking Tokyo bay sat the Headquarters of ANVIL in what used to be a JMSDF Arsenal site, formed as a response to the lawlessness and terrorism gripping Japan before a Military intervention was needed, the new State Police force was on partial display. A parade formation was arranged, though it was a solemn affair, introducing recruits fresh from Winter training to the ranks for the most part, as Misoka stood out for review. Behind her on the arsenal grounds was a converted office space, with the Flags of Japan and ANVIL on full display, blowing in the wind, before her however stood dozens if not hundreds of ANVIL troopers, most in Dress Uniform, with hands clasped behind their backs, the ocean beyond them and dozens of warehouses, hardened bunkers, helicopters and even a few APC's and SUV's. The full might, or what the bureaucrats in suits allowed it anyways. Somewhere out there was her daughter, but she would not take the time to look for her, her calling was much higher than one family, even her own.
Looking out among the crowd she salutes, with a large black Great coat on and a paramilitry style dress black uniform she looks on briefly as a few other senior officers were seated or standing alongside her, depending on their function, not just from ANVIL but from the Ministry of Defense, Ministry of Justice and the Central Government, functionaries for the most part, there to look the part in a show of solidarity.
"New faces and old, those who have came here to lend your strength I welcome you, in our goal of protecting Japan. There is much and more I could say, but I think the Parade alone and our other guests will keep you here long enough, in the days and trials to come, remember you are a Shield of the Japanese people and nation. We withstand the blows to forge the blade so that with it we may know peace.. As of late, situations have forced our hand to act in manners we were not meant, but our orders are absolute. In times of doubt and struggle, even against threats that may push you to the limit, remember your comrades in arms, remember that no matter how weak individually, together we are strong.

We shall withstand any blows that are launched upon us and send these threats to Japan howling into the Darkness, and if need be we will silence those howls as well! We do not fight for money, nor for fame, but for our sacred soil, for lives lost and lives yet to be saved. Trust in your Commanders and in yourselves. May fate be with you as surely as the Rising Sun."
Snapping into a salute, the others in the vast formations do the same, as the activities roll into a review parade and a swearing in for some new Officers, the time would pass in much the same manner as in HA, but with less pomp and lower quality food waiting for them within the Barracks block, orders were posted and squads would be formed. So far Ayame was one of the Platoon commanders for a Rapid Response Force that would Operate in South Western Tokyo and it's outskirts.
"Hmm.. So Kanna is still with me.. And we'll mostly be here or in Station Twelve..."
Thinking aloud and reading their orders, ANVIL mostly operated off of regional training depots and block house stations. Split up in regional basing formations and rapid response units, ANVIL kept it's manpower centralized to a few areas and the HQ, relying on rapid response to Quirk related Terrorism, though more and more they were being called in for normal police duty and quirk enforcement actions. Something that did not sit well with the red panda girl, still as her mother had said, orders were mostly absolute.
Behind her was a collection of sports drinks, bottled tea, bottled water, MRE components, instant noodle cups and whatever snacks and meals the base troops would make within their subunits. In this case it was mostly some sweets from Mimi and Rice cakes from Kanna... On that note she allowed her vision to drift off from the deployment sheet, curious how the other would react to..
that
bit of news.
For her part Kanna was mostly smiling, looking on at the others, reading the names of those with them, many were the same, a few were new and a few more were people she knew that were in other units till now, but one name of note had the woman in a
pleasant
mood. After all it was someone who once tried to kill her.
"Ah, now to see if my nose was correct in just who I smelled.."
With those words out of her mouth, the miko picks up a rice cake, munching on it with a bottle of oolong tea. On such short notice it was a shame they didn't have time to cook something, have takeout from the Chinese place, or even the old if not spoiled fare that the used to enjoy in the UA. While they weren't poor the penny pinchers were always stingy, which suited Kanna just fine.
However it did not seem that hospitality was her interest in this new person, so much as hostility, or a test as it were, to see what they were made of.. or so it seemed to Ayame.
Last edited: