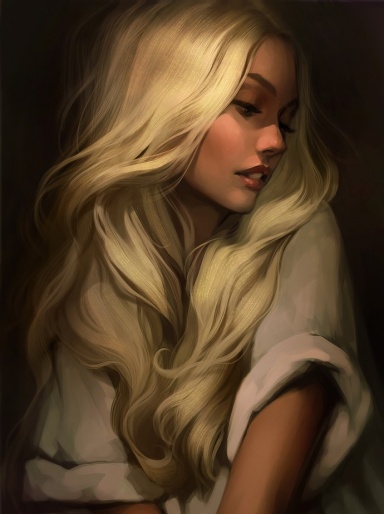 That Which Once Was
Original poster
LURKER MEMBER
FOLKLORE MEMBER
Invitation Status
Posting Speed

1-3 posts per day
One post per day
1-3 posts per week
Online Availability

Varies.
Writing Levels

Adept
Advanced
Prestige
Adaptable
Preferred Character Gender

Female
Genres

Fantasy, Modern, Romance
Amalie McCarthy was a typical New Yorker. Or, at least, that's how she saw herself. She was up at the crack of dawn every morning getting ready for work, then she walked along the sidewalks with a tide of other people who did not dare the subway and didn't want to pay out for a cab every day. Breakfast came in the form of coffee, ordered from a shop on a corner that somehow remembered everybody's name. Some days she decided to be 'spontaneous' and buy a doughnut as well, but that had not happened for the past three months - ever since her boss made a passing mention that his newest assistant was getting too fat and was wrinkling his image.

Such was life in the office of a fashion designer. Amalie had moved to New York City with wide-eyed hopes of becoming the next big designer to make it. She was convinced she would be the girl from a small town who came out of nowhere, dazzling the critics with her unique views and magnificent talent with color swatches. That didn't last long. This city was not one that coddled dreamers, and she soon found out that being a designer did not simply happen overnight. She was working as an assistant to a man who was considered A Very Big Deal, and he liked to remind them all of that every day. He made millions, they made pennies. She didn't even like his work, but it was a foot in the door.

Her mother had been so supportive when Amalie made the move. She had graduated at the top of her class from both high school and college, and after twenty-two years of small cities and even smaller towns, she had longed for something else. Instead of trying to keep her daughter down, Amalie's mother had sent her off with many blessings, asking only for the occasional phone call in return. It was hard to keep up on that promise with how hard she had been working, but she did try. Perhaps she would call later..

But not now.

For now she had to focus, because she was terribly late. There had been some sort of accident the night before with a storm, leaving several buildings without power. Many people were on the sidewalks that should not have been, trying to hassle the workers and demand a time estimate for the problem being fixed. Traffic was more backed up than usual, causing crosswalks to be near overflowing every time they got a light. It was a migraine and a half. To top it all off, Amalie was - of course - wearing heels that she hadn't broken in yet. Already her toes were complaining about the constant stop-and-go. She glanced down at them, trying not to throw a fit when her cell phone began to ring and she had to fish it out of her bag.

"

Hello? ... Yes, I'm nearly there, I've got the paperwork right he-... Well, bye to you too,

" she muttered. Being hung up on was something she still wasn't used to. She shifted the large folder in her hands, her eyes on her phone as she put it away and trailed after the large group of people.
[Edited because the picture wasn't showing up anymore, so I chose a new one!]
Last edited by a moderator: