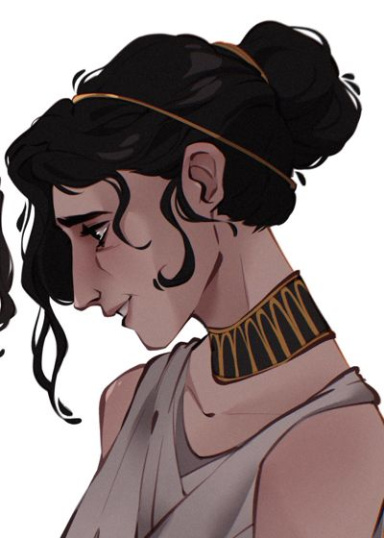 a fake happy sad girl
COMMUNITY DEPARTMENT
Roleplay Invitations

Group Roleplays, One on One Roleplays, Private Convo Roleplays
Posting Speed

A Few Posts A Day, One Post a Day, A Few Posts a Week, Slow As Molasses
Writing Levels

Intermediate, Adept, Advanced, Prestige, Adaptable
Genders You Prefer Playing

Male, Female
Playing Style- Passive or Aggressive

I like to plan and throw out ideas, but I also like my ideas to be cultivated with the assistance of my partner and hear plans from them. I'd like to be on equal standing so that we switch out from time to time on who's passive and who's aggressive. If my partner is too passive, then I am dominantly aggressive.
Favorite Genres

romance. angst. drama. modern. fantasy. supernatural. adventure.
Genre You DON'T Like

Furry. Incest.
Annabeth Fawn
​
Betsey became paralyzed. She was incapable of moving yet alone breathing. But her heart remained pounding, though it was fast, loud and hard against her rib cage to the point that it was painful. There was nothing she could think to say, it was a tad unbelievable in her mind, so she didn't say anything at all and instead simply listened to what he had to say.
​
​
When Betsey began to feel faint, she remembered to breathe, sharply inhaling and closing her eyes. Upon exhaling, her stiffened posture softened at his last words. There were times when they were together that Annabeth couldn't believe that Joss wanted to be with her. She wasn't as beautiful as the many girls he had hooked up with or his exes that she had only briefly seen or even Sarah who she had just met. And her personality wasn't the best. Betsey knew better than to believe anything her mother said about her, some of it had to be true. She was emotional, clingy, needy, greedy and so easily made jealous.​
​
A lot of times, Betsey felt that she was a person who was impossible to love when lacking so much of it as she grew up. Or was too insufficient to deserve the love that she was given, including the affections of her friendships. But Annabeth was greedy, wasn't she? Because she didn't care whether or not she had the right, she wanted it and she loved Joss. And he loved her.
​
​
"And you won't lose me."

Betsey promised promptly as she finally wrapped her arms around his neck and nestled her head against him.

"I won't say I'm not mad, because I am."

If it was up to her, she would have preferred to keep the girl he was with that night a complete mystery to herself. But if Annabeth ever got what she wanted he would have never been with her in the first place yet alone knock her up.
​
​
"But I love you too,"

when had she fallen for Jasper Carmicheal? Betsey wasn't absolutely sure. Maybe it was when they first bumped into one another or when he defended her or Halloween night or Christmas, she didn't know but she was certain that she loved him.

"And you becoming a father isn't going to change my feelings. I'll support you as much as I can."
​