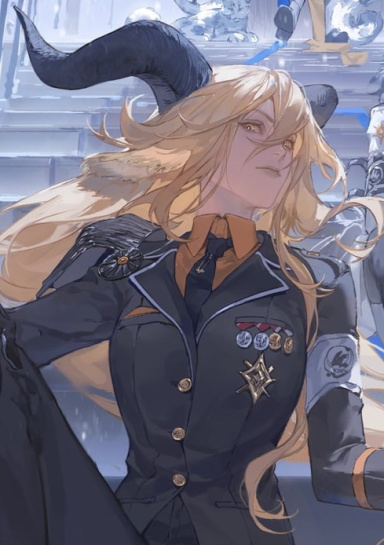 Thirsty for Pink Cosmopolitans
LURKER MEMBER
FOLKLORE MEMBER
Posting Speed

One post per week
Appearance:
Name:
Satsuki Kiryūin
Age:
18
Canon:
Kill La Kill
Powers / Abilities / Attributes:
Superhuman physical attributes in way of strength, speed, and durability; Fairly impressive intelligence with reinforced mental defenses; she lacks the extraneous mental defenses and regenerative capabilities Ryuko wields. Junketsu, as a result of Senketsu's donor fibers, alongside Ryuko's and Mako's blood, being implanted in him, maintains effectively the same capabilities as Ryuko's kamui while placing significantly less stress upon Kiryuin's body. She wields the secret sword Bakuzan. Absolutely understanding if needed be nerfed.
Personality:
An extremely capable individual, Kiryuin is incredibly intelligent and calculating and maintains a charismatic iron fist over Honnoji Academy. She has nary a single qualm in manipulating others if it furthers her agenda, though she is not wholly heartless; she holds the Elite Four dear, though this is demonstrated via her own means. This is especially exemplified in the treatment of her butler, in respect to his bitter tea. A pragmatic and ruthless warrior, she hesitates not to utilize whatever means to ensure victory for herself, going so far as to even cast aside her own pride. Underneath the harsh, powerful exterior is a girl who loved both her father and sister dearly and is driven by a desire to exact revenge for their demise by the hands of her own mother.
Weaknesses:
Satsuki lacks the selfsame regeneration Ryuko has; her immense arrogance could be played upon, though one runs the risk of her throwing that aside just as well; overtaxing her via excessive use of Junketsu can render her extremely weak or unconscious.
Fears:
She fears losing her closest companions the Elite Four, though this is never explicitly demonstrated. Perhaps she fears, in minute amounts, Ragyo Kiryuin's diabolical plot to annihilate the Earth and the destructive potential of the life fibers, though this too is never explicitly demonstrated.
Noble Phantasm:
Honnoji Assault: Kiryuin summons the entirety of Honnoji Academy and directs an assault upon any single target enemy; the assault force's ranks consist of the lowest One-Star Goku users up to the Elite Four.
​
Last edited: