Fluffy
Guest
Original poster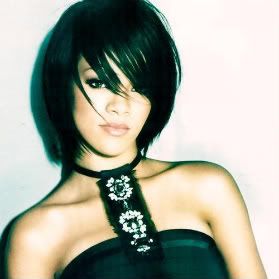 "Heh heh, I understand. Neighbours' pets can be very annoying,"
she answered with a half smile and a roll of her eyes. She nearly laughed as well. Instead, she hid her amusement behind a statement of understanding and a simple chuckle. The act she had to put on was almost painful. It made her feel... Fake.
At his request, she jotted down that the kaffir lily was being reserved. A little sheet of paper was torn off of a memo pad beside the cash register; her other hand grabbed a pen with blue ink. The flower would be kept at the counter waiting for him, and to remind the other employees that it should not be sold to the wrong person.
"What's your name?"
she asked after pausing the pen over an empty space of the paper.
Before she could receive that information, he asked about getting coffee at Starbucks. Sandy looked up with a brief expression of disbelief. That was... Unexpected. No man randomly walked in asking her such a question before. Usually, she was too busy to be bothered with them.
"Ah... Sure. Yes,"
Sandy answered, quickly changing her expression to something more friendly. There was genuine happiness in her features, too. Not just a mask to put on a show. She was actually thrilled to be spending a little time with someone else. The last time she did anything fun, in the sense of normal, was weeks ago, probably.
"Coffee sounds wonderful right now. I'll just be a minute, to get the shop closed up."