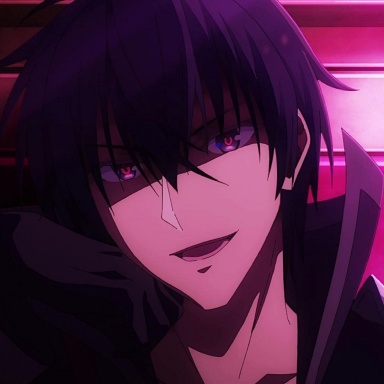 ~ ShayBear's Seductive Smartass ~
Original poster
Hello everyone! It has been quite awhile since I have done any writing here on Iwaku or much writing at all really in a group setting but I am hoping to jump back into things head first. I have quite a few ideas so I gathered some of my favorites I am more eager to play and wanted to see which ones gathered the most interest. Feel free to ask any questions and note that any ideas based on fandoms/Anime's do NOT *Require* you to have watched the show or know much about the series. With the combination of Wiki's as well as my own personal info dump I am hoping to still attract and encourage writers on the idea alone. :) Here is a brief tidbit for each idea.
Akame Ga Kill (Either Alternate Universe or Post Anime)
AU- A great empire drowning in corruption causing great suffering among the outer cities and towns while the capital gluttonous on wealth and power. A small resistance group is slowly rising and growing in support by the day and their infamous splinter cell group of assassins known as Night Raid hold themselves directly within enemy lines. Each possessing a legendary weapon or item that mixed with their personal skills makes them a killer able to shake the strength of the Empires elite as they fall one by one. To combat this the Empire mobilizes their own group of killers with the single purpose of killing every member of Night Raid.
PA- Pretty much the reverse as peace has finally been obtained with the death of the misled young emperor and the manipulative Prime Minister. With the leader of the once Rebellion having reformed things in a more democratic manner. But even with the peace only just obtained a small group of powerful adversaries that still bathe in corruption and wickedness begin to arise and shake the new country to it's core.
In either case the RP revolves around the powerful items "Imperial Arms" as well as allow players to play in either side.
Guild Hunter
While based on the Guild Hunter Book series I have put a great deal of thought into this outside of the books and pretty much make this idea available for any modern fantasy lover.
A slightly futuristic world where technology has barely jumped from the modern era where the pecking order of humanity is drastically changed. Humans still exist in their normal capacity living out their lives and ruling their countries and lands as normal with the exception of living alongside vampires. Beings of immortal strength, speed and beauty that many either envy or despise. But what keeps these beings in check to live among the public are the Guild Hunters. A worldwide organization of hunters specifically trained to hunt down, track, and arrest any vampire who either goes on a murderous rampage or disobeys their creator and break their contract.
These creators however are not as simple as other vampires, but instead are Angels of all things. No one is quite certain of their origin, in fact many secrets surround the angels but if anything is certain it is the fact the angels hold the true power of the world. They create vampires. They hold the enhanced strength and speed, the ability of flight, and other supernatural gifts especially when it comes to the most powerful of their kind. The Cadre of Ten consists of the Ten most powerful Angels known as Archangels who have exceeded normal limits of an angels power and own the chunks of the world to their own respective territories.
This RP follows the interesting relationships between these few different races as well as the power struggle between the Archangels and their followers to the Guild Hunters and their own prey. Much more information on this one that I will be happy to go into should the interest be there for it.
Dangnaropa
Hopes Peak Highschool is the most prestigious school in the world where only the best of the best students are permitted entry. Examples including Best Gambler, to Best Guitarist, to Best Animal Trainer and so on. Any Talented student is allowed as long as they are simply the best at whatever their said talent it. However when you arrive on the front steps of said institution you black out without warning only to awaken in an empty dark classroom. Every window or door to the outside is locked impossibly tight and you briefly make your way to the auditorium to see the same pattern along the rest of the doors and windows to other areas of the school. Once you make it to the Auditorium you encounter other students who held the same situation. Briefly confused until you are told your options are either to exist here trapped but comfortably living for the rest of your lives....or murder another student and get away without any suspicion upon you. Care to play nice? Or are your reasons for escape so strong they force you to commit the unthinkable.
Sereph of the End
The world has come to an end. Most of the details for the world's destruction are unknown but now only two factions remain. The Human Resistance that struggles to hold the surface of the earth against the monstrous creatures known only as the Horsemen and their true enemies the Aristocracy of the Vampire who have come out from underground ready to finally claim the surface for themselves, capturing any humans they can to be little more than cattle for their appetites while the humans have gathered demonic weapons to bind themselves to create the Imperial Demon Army which is the last known Militaristic faction to stand against the vampires.
Take part as one of 2 JIDA Teams (One newly formed and out to prove themselves and the other being a more experienced veteran group) or as one of the vampire foe
Alpha Z
(Idea from
-Kuroko- with permission of course, credit for the virus goes to him)
A Typical zombie apocalypse setting with a twist. The outbreak is only six months old so there are still pockets of civilization and the war between the living and the dead rage on while the rest of the population struggle to survive and governments fight against the fact they main soon crumble but while our split up group of characters struggle to find one another and chase the rumor of a possible cure and safehaven, the virus continues to mutate. Animals reanimating and groups of zombies acting with pack like behaviors while some infected humans either become carriers or even worse...Alphas. Infected individuals that retain their intelligence but are consumed by an animalistic nature and the undeniable desire to feed on human flesh. Some even gaining mutations that allow them to blend in with humans or control packs of infected animals or humans. Where will you be? Where will you go? What will you do? Who will you be?
Star Wars (The Old Republic)
This one is the most open but it would be during the days of the old republic many many years before the days of Vader and Sidious where armies of both Jedi and Sith clashed across the galaxy. A great amount of eras could be played here such as the Days of Valkerion and the Infinite Empire or Reven and Malgus. I have plenty of imagination for this era if there was an interest.
A.I / Surrogate
A futuristic setting where Advanced A.I. are on the rise to even extents of putting them within nearly identical and real human bodies for companionship, personal assistants and so on. Exploring the rising benefits and threats from this sort of technology including others like enhanced implants, androids and so on. Be an A.I. Crafted by another being, an enhanced bodyguard for some big corporation or an influential scientist or businessmen while mystery and growing problems come with these new advances.
Lost Room (Show Based)
In the small Sunshine Hotel within Gallup, New Mexico a strange and impossible event occurred within room 10 At 1:20:44 p.m. on May 4, 1961. No one can fully understand nor explain what occurred but now in simple terms. The room, the occupant, and every object within Room 10 no longer exists. Now vaguely named "The Event" or "The Incident" years have passed and anyone nearby or related to the incident does not even recall a Room 10 in the Sunshine Hotel. But along with the passage of time, other strange events would occur. The finding of "Objects" That existed in Room 10 during The Incident have slowly began to come to light. All with strange abilities for their new owners to use to their desires. These abilities range greatly with examples such as "The Pen", a red ballpoint pen that can engulf people in flames at the slightest touch. "The Scissors", that hold telekinetic abilities and so on. But the most sought after object is the Motel Room Key. A key that fits any standard key lock and opens to Room 10 as it existed during the incident frozen in time. Along with the ability to transport someone from the room out to any door they can think of as long as it holds a standard lock. With these objects formed three groups in search of these devices of power. The Collectors usually being rich independent individuals that seek the objects for their own gains. The Legion, a group of people whose lives have been torn apart by these objects and collect them for the sole purpose of destroying these unnatural monsters. And finally the Order of Reunification who are a violent fanatical religious group that believe each object to be a piece of god and that only through the gathering of such objects can the second coming and meeting of God to Earth can occur.
Who will you be, what object will you possess, what will you do with such power and how will you solve the mystery of the Lost Room.
Feel free to ask questions or express interest for any of the ideas! Once enough interest is expressed for some of them I can start getting to work. I will be happy to get 2-3 of them going if multiple ideas attract attention. This last month I will be slightly slower than normal due to a daily schedule so please bare with me.