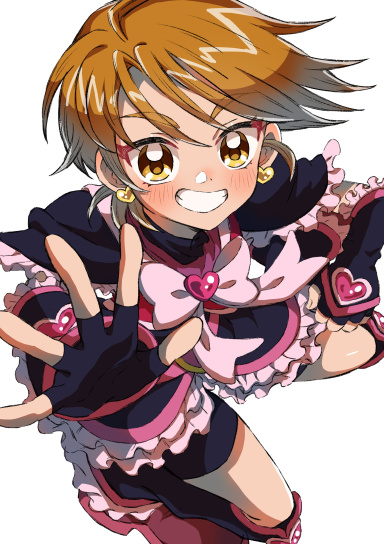 Ancient Iwaku Scum from 2006.
Original poster
MYTHICAL MEMBER
Posting Speed

Slow As Molasses
Online Availability

NEVER
Writing Levels

Adept
Douche
Preferred Character Gender

Primarily Prefer Female
Genres

Surrealism, Surreal Horror (Think Tim Burton), Steampunk, Sci-Fi Fantasy, Spaghetti Westerns, Mercenaries, Dieselpunk, Cyberpunk, Historical fantasies
[BG="black"]
CHAPTER ONE: THE TRAIN TO LIVERPOOL
[/BG]
[BG="black"]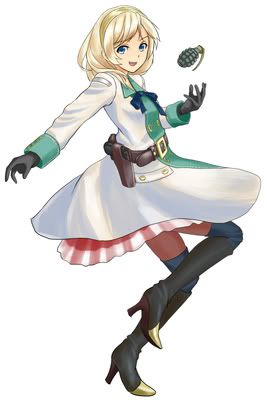 Date: July 2nd. Time: 10:20 AM

At long last the rain stopped. However, the skies still remained a bleak grey in color. I have always hated to wait for the steam engines that the people of this island have become so attached to.

I have been waiting around for the train for well over three hours. I thought that such machines were supposed to move faster than a horse. I mean come on; there are no savages around these parts of the world to hold them up. As well, how could one forget that the Cornish countryside is sitting literally on a large coal bed?

To waste some time, I drew pictures of the random people that I saw. I ended up finishing a picture of a gentleman dressed in a grey frock coat. I really don't like waiting here by myself. Monsieur Tomas said that he'd get some food about a hour ago...Who am I kidding? He probably got distracted by some other woman's outlandish outfit....

"All aboard," The conductor shouts.

Good! The train had finally come..... If only, I could have flown my airship over the country side of Great Britain! Then I wouldn't have had too call all the new crew from London on a military train ride from Manchester and then to Liverpool. The government has decided to fund my adventure to Eastern Europe. I don't really understand why.



Oh! Before I digress too much, my name is Victoria Blessington. I am the daughter of one of the members of the House of Lords. Unlike the House of Commons, members of the House of Lords are not democratically elected but attained by appointment. My father is close friends with the Queen, whom I was named after.

"Excuse me, little girl but do you have a ticket?" A fat inspector, wearing a naval cut wheel hat asked me as soon as the train pulled into the station.

I'll admit, I am short but I really wish people would stop calling me a girl, I'm in my twenties.

"Well, I am not one to try and get myself into trouble, sir..." I merely said to the man, as I showed him my yellow pass.

Then I gave the baggage handlers my few belongings, which were nothing more than a few clothes and some drawing supplies. I tend to travel lightly, since I travel on airship.

I was currently being escorted by my charming First Mate, Monsieur Tomas Tailleur. He is also in his early twenties. He in good shape, with curly sandy blonde hair. I then walked to the first cabin of the train, hoping to find him after seeing his sickly pale look when I said we were going by train. Monsieur Tomas wasn't a fan of trains; either.

I got no help from any of the crew on the train as where my seat would have been located. They had organized this entire mess. I don't even known when I'll meet the rest of my newly created crew. This is no way to start off an adventure. Headaches are no fun.

I found the crew to be to be rather rude, but as we all know most government crews are like that, though. As I attempted to find a seat in the meantime, I thought to myself, "Great, who wants to anticipate that I have to wait another ten hours until this train gets moving?"

Then in an ironic twist, the train started to move; at least the government crew know how to keep things on time. I then stared out the window, and saw the steam rising from the stacks located on the front of the infernal machine.

I have a very good understanding of how such machines works... My main interest, besides for adventure is the study of anthropology, a new form of science. I am self learned through my job; it makes me so happy to be smart.

"I wonder how I can waste time aboard this place. I wish that those peasant-trained baggage boys hadn't stuffed all of my drawing supplies inside of my bags. How simply rude, I guess there's always the chance that I can wander around the train cars." I thought to myself as I curled my fingers in my blonde hair.

[/BG]