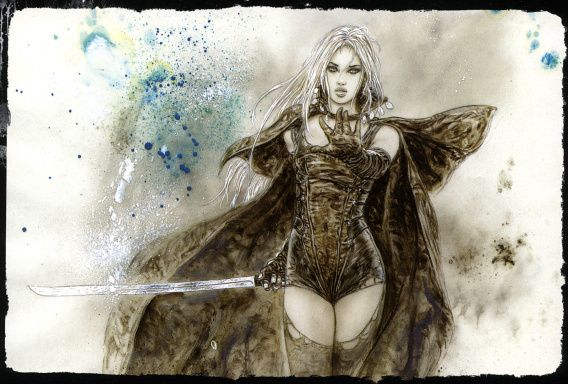 I'm the bad guy
Original poster
Invitation Status

,
Posting Speed

1-3 posts per day, One post per day, 1-3 posts per week, One post per week
Online Availability

Fri-Tues late night 11:30p to 3:00a. Wed & Thurs could be online as any point in the day or night. I am in PST.
Writing Levels

Intermediate, Adept, Advanced, Adaptable
Preferred Character Gender

Male, Female, Transgender,
Genres

High and dark Fantasy, Sci-fi, Medieval, Dystopia and Horror

The archipelago known as Mordent is a forgotten and cursed land. Separated from the rest of the world by a thick myst that emerges from the sub-terra. Mordent's curse keeps its denizens imprisoned and scattered across its many cold islands, and has done so for hundreds of years. In the Myst, monsters lurk, and many men disappear inside of it without a trace, and sometimes the lost return as something horrific.

In this land, a name is occasionally spoken of across campfires in the darkness, The Dark One. Lore claims him to be a black god but to most he is just a horror story made to scare children. This god without a name or face was said to be likened to walking death. Lurking in the recesses yet never seen. Felt in presence but never touched. Ever watching. He was born of the greed of man and Fae. His strange reach was long and merciless, and it is said that it was he who cast the curse that strangled Mordent into the shambling husk that she is in the present.

Strife and poverty are a plague in this world, and the rich and powerful are most wicked indeed. The darkness hides real nightmares, and no one is as they seem. Here brave hunters chase the wilds and the fiends. Magic and Fae have vanished with their secrets. The people whisper that Mordent is dying as crops struggle to grow, and the land reeks of rot. In this time the Evils of Mordent lord over the islands unchallenged.
[FONT=Marcellus, serif]In the north, the isle of Paragon has risen to power. The proud and divine Paragon King is rumored to have fought and defeated an aquatic horror that lurked upon the isle and transformed it into his own bright kingdom. Under his rule, a new religion has emerged worshiping a new God and is slowly sweeping across the archipelago with a vicious army. By his word, he claims to end all those considered abomination and blight. He will restore the soul of Mordent and offers protection against the creeping evil only to those who obey and come into his fold. Those who resist him will die.[/FONT]
But, they say that no curse can last forever, and the evil that binds Mordent is beginning to weaken. It will fall upon the shoulders of a few chosen ones to break Mordent's curse and save his soul from those that would enslave him, be it god or man. They will face many challenges along the way, the Paragon Sovereigns will give chase unrelentingly, and the Evil's of Mordent will not bow easily nor share their ancient secrets freely. The Dark One watches from the shadows, giving boon or hardship as he sees fit while the White God stands a dastardly plague creeping along the shores.

Our story begins with a bleeding Blight Hunter in a coastal tavern rife with betrayal. A Paragon Huntsman in search of the murderer who killed a Paragon Priest and the snarling Wolves lying in wait within a forest on fire.

Choose your path wisely.

"ʏᴇ ᴡʜᴏ ғɪɢʜᴛ ᴍᴏɴsᴛᴇʀs ᴛᴀᴋᴇ ᴄᴀʀᴇ
ʟᴇsᴛ ʏᴇ ʙᴇᴄᴏᴍᴇ ᴛʜᴇ ʙᴇᴀsᴛ"​
Last edited: