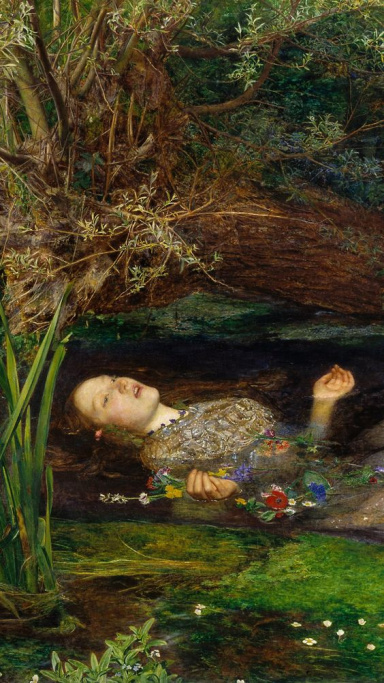 a god among men
Original poster
SECURITY DEPARTMENT
Invitation Status

Look for groups
Looking for partners
Posting Speed

1-3 posts per week
One post per week
Slow As Molasses
Writing Levels

Adept
Advanced
Prestige
Adaptable
Preferred Character Gender

Male
Female
No Preferences
Genres

Slice of Life, Horror, Fandoms, Superheroes, Crime, Drama, Grit, Supernatural, Light Sci-Fi, Modern Era, Dark Themes

​
[fieldbox= Estelle Moreau, teal, solid, impact]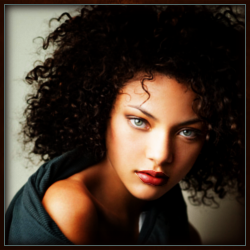 Estelle was born as a result of some U2 tickets. Renee Moreau, a very pretty, simple girl who, in her senior year of high school had unrealistic expectations of what life would bring her and an insatiable desire to get out of Louisiana and make something of herself. That she had no real talent, drive or plan didn't matter to her. So when opportunity knocked she answered it. She was certain the promised tickets and the
services rendered
would result in a whirlwind tour of the world in the bed of the handsome Roadie who gave his name as Mitch. It never came to pass and nine months later Estelle "ruined" Renee Moreau's life.
Though not abusive per se, she viewed Estelle as an anchor and used the presence of her daughter to excuse her from trying and succeeding at much of anything. If she wasn't a famous dancer, it wasn't because she didn't audition, it was because she was saddled with Estelle. If she never went to college and made something of herself, it wasn't because she was unmotivated and not all that bright, it was because she had to work long shifts to feed and house her daughter.
Once she was of school age Estelle spent the summer months with her Giga at her home deep in the Bayou which was about two hours from Lafayette. Her Grandmother, to put it plainly was a witch and spent her time talking to things that weren't there and making poppets and moonshine for the locals. Estelle hated it there, the heat, the bugs and the people who could come calling late at night, knocking on the large, rusty tin-can her Giga kept hanging from the bottom of the porch steps. She hated the way her Giga's house smelled, of spice and rot and alcohol. She hated the sounds of the swamps and the way her grandmother was always muttering or singing under her breath. Or the way her Giga watched her, her dark face a seamed mask as if she were looking to find something in Estelle. It was the summer of her thirteenth birthday when she had her Menarche that Gig found what she was looking for in Estelle. At the same time Estelle saw all the things living in the shadows and hidden places of the world. She understood then, who Giga had been speaking too all along.
The lessons were necessary, the things saw her in the same way she saw them and it was only through practice and negotiation that one maintained control and power, or so Giga said. Estelle was bright where her mother was not and while she took to the lessons she did not excel. The reason for this was simple, Estelle hated who she was and what she'd come from. Her impulse to leave was no less than her mother's had been, only her drive was greater. She would leave and she would leave everything behind and be something new. She'd play at being a witch while she was home, but not a moment longer.
And when Estelle graduated from High school (a feat her mother never managed) she left, fleeing north and keeping only in infrequent contact with her mother and grandmother. But just as she'd inherited her grandmother's gift and her mother's drive to flee, she'd also inherited her mother's attraction to roadies and musicians. That was how she met Shawn, a beautiful boy who attended Umass Boston where she was taking classes as she could afford them. He dazzled her with his smile and his music and his dreams of world tours soon became hers. Thinking she was in love, she put her life on hold to support him while he dropped out of school and played the local club circuit, trying to make it big. He was talented and stood as good a chance as anyone to be a success, only he was banking on it long before he had any right too. She suspected him of cheating and was certain of his growing indifference but had invested so much time, energy and love into the relationship that she struggled to convince herself to leave him. It was always on the verge of getting better, if only she could stick it out, she told herself.
Bad things happen in threes, she knew this from her Giga and so when she came home after work and caught him in bed with some woman whose name he didn't even know she started counting. The question was, was the backhand he laid on her number two or part of number one? Was the phone call from her mother that her grandmother had passed number two or number three? Time would tell, she told herself as she packed up her things and headed south, ostensibly to settle her grandmother's affairs and give her and Shawn some space to consider if they had a future together.
[/fieldbox]
[fieldbox=Mars Latier, white, solid, 0, Times New Roman]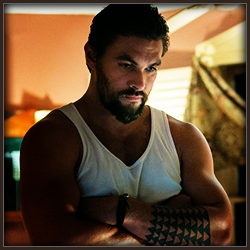 Despite being born into an unstable pack and to a single mother, Mars Latier had the most normal childhood that the Bayou could offer. The majority of his days were spent with outside with his friends, learning more practical, real-world lessons and ignoring the homework that was sent out in school. Having a formal education was never something that Mars valued, and he dropped out of high school as soon as possible to focus on better things. A certain stigma comes with not having a diploma and people outside of the pack tend to underestimate how quick-witted and smart he actually is, but Mars doesn't mind—he likes to prove people wrong.
Due to never having a stable family, Mars values the pack like no other. Before he took over as Alpha at age thirty, one of the youngest leaders that anyone had ever seen, the men and women who lived together nearly tore one another apart on a daily basis. Mars credits his success to his ability to stay calm in most heated situations, but having so many people come to him for the most trivial things has started to wear on him. Now thirty-five, the last several years have been something of a struggle both in terms of politics and in his personal life.
Marriage isn't all it's cracked up to be and Mars is the first person to warn anyone and everyone against it. For the last ten years, Delphine has been at his side for every minor and major decision that Mars has had to make. When they first met, there had been chemistry between like no other, but actually getting married only ruined their bond and they've been drifting apart ever since. Mars tries not to deal with the situation, while Delphine makes a point to tip-toe around him until he is forced to talk about whatever surface problems they're having.
It's torture.
On top of his marriage slowly falling apart, there are whispers of insubordination within the pack and Mars can't seem to stop one recurring dream in particular where his most trusted people murder him for the alpha position.
[/fieldbox]
Last edited: