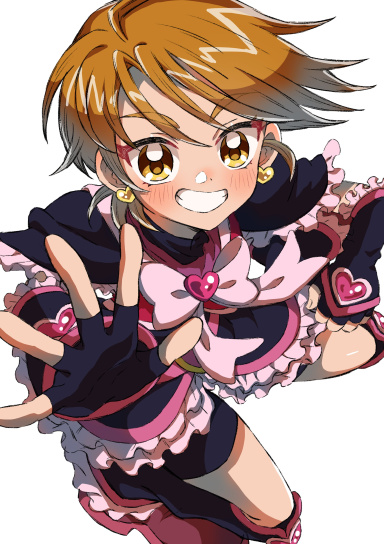 Ancient Iwaku Scum from 2006.
Original poster
MYTHICAL MEMBER
Posting Speed

Slow As Molasses
Online Availability

NEVER
Writing Levels

Adept
Douche
Preferred Character Gender

Primarily Prefer Female
Genres

Surrealism, Surreal Horror (Think Tim Burton), Steampunk, Sci-Fi Fantasy, Spaghetti Westerns, Mercenaries, Dieselpunk, Cyberpunk, Historical fantasies
Episode One: This Way Comes​
Chiba City –is one of the Kantō region's primary seaports, which handles one of the highest volumes of cargo in the nation of Japan. Much of the city is residential, although there are many factories and warehouses located along the coast. There are several major urban centers in the city, including Makuhari, a prime waterfront business district in which Makuhari Messe is located, and Central Chiba, in which the prefectural government office and the city hall are located.

Hashimoto Ryuunosuke was the most recent victim found related to an increase in murders - his corpse hanging from a bridge and being ravaged by the Chiba Urban Monorail.

A rope made of what was confirmed to be a weave of human hair was tied around his neck.



Weighing at a hefty 250 lbs, reports suggest that his neck had snapped with great force. This revealed that he had been tossed head first towards the raging river below. Just how strong was the murderer? This still baffled the police.

The city government took DNA tests of hair gathered from the rope - but unofficial reports state that each strand taken from the macabre rope belongs to a different person.

Hashimoto was reported missing after a taxi with his number plate was found empty in a highway tunnel at the city limits at 4:15 AM on November 21st.

The population of Chiba City links this death to the Morpheus Murders.

The Morpheus Murders are the general term for a baffling string of murders happening recently with no real unifying feature - other than that they are done in the middle of the night in this city and that all the victims have pills somewhere on their person. A curfew has been set up to counter this, as well as increased police patrols - but they still continue, claiming victims who have been reported missing for a few days.
[DASH=purple]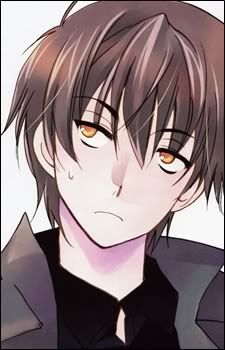 He was running late. Not that it really mattered, for he always came in late. The homeroom teacher didn't seem too concerned. The old man probably gave up months ago. The issue wasn't that this young man was a troublesome student, quite the opposite. He just didn't seem to really care...

This young man was named Takahashi Daiki.

He was a young man that stood about six feet in height and was almost always seen sporting a trench coat, no matter the weather was.

Therefore, as one could guess, Daiki was often the center of attention for his fellow students at Chikushi High. None of the students ever seen him actually in any classes. Wild rumors were often said about him. Some believed that he was a transfer student from America. Others stated that he was a member of a gang. One or two stranger ones suggested that he was really a government spy.

The fact of the matter was, no one seemed to be able to connect with him....Daiki pushed them aside. Though he was widely admired at school as an honors student, it was a front he put up in order to prevent others from prying into his life.

This morning, he stared blankly at the world like he always did. It was a Monday, the school days were largely the same. It started with the home room teacher reading role...Then several hours of classes...And then clean up.

"Hrmm..." He looked at his wristwatch. The time read "6:30 AM." The school day begins at 8:30. "Well shit. Early for once."

While some students sleep or study during their long commute, public transportation also provided a chance for socializing with peers. Daiki never bothered doing this either. He always walked from wherever his home was in Chiba to the high school.

Student behavior on the way to school was regulated by school policies. These policies prohibited certain activities in public--chewing gum, consuming snacks, reading books while walking--anything that might reflect badly on the reputation of the school. And yet...He ignored these social norms. Most of the time, he rarely wore his school's uniform until he got within a few feet of the main hall.

He reached the school at 7: 00 AM. Still early. Daiki chuckled to himself.

Once at school, the students entered an area full of small lockers in which they place their street shoes and don school slippers. These slippers were color coded: pink for girls and blue for boys. He didn't bother changing his shoes. Daiki decided, why break habit now?

Looking around, he saw that most of the teachers weren't milling around and the rest of the student body were still a whiles off. Placing his hands in this pockets, Daiki climbed the stairs down to the basement. He had entered the theater of the school.

[/DASH]