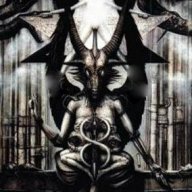 Certified Subdomain
Original poster
LURKER MEMBER
MYTHICAL MEMBER
Posting Speed

Speed of Light
Writing Levels

Douche
Preferred Character Gender

No Preferences
You know why they name planets after gods? 'Cause neither keep their names forever.

There's been a hundred names given to this world - one for each year since we discovered it. When the religious groups, corporations and governments quarrel over ownership, it's always the name they come back to. They want the right to call this world what it is to them - their new eden, their sanctuary, their goldmine, their weapons platform...

Everyone has a different use for their god. And the dispute's still ongoing - a hundred-year cold war over a chunk of rock a galaxy away.

But like most gods, this rock is untouchable.

Every colony has failed. Every base has been destroyed. This world doesn't want us here, and resists every foothold we make.

We might've given up a long time ago. The colonists might've gone home, put the space race on ice and found a better way to live with each other back on their homeworlds...



But there was those damn moons.

The planet has dozens of them - all sizes, climates and temperaments. They're habitable, and boy have they been habitated. Every faction wanting a piece of the planet has taken a moon and made their own little world in orbit of the prize.

A pack of slow-circling vultures.

But something new is coming now... and feathers are gonna fly. You mark my words.
​
This is a roleplay in which you play an inhabitant of one of the moons orbiting the Unnamed Planet. You are about to get caught up in the middle of a cosmic battle, and your life will never be the same again. You can play any kind of character, but the more insignificant your start the more exciting will be the adventure!
As well as submitting a character, you must submit the moon they live on. Feel free to use your favourite Sci-Fi movies for inspiration. Will your moon be a dark Blade Runner style cityworld? A lush Pandora-like forest? An elegant Star Wars world? A moon run by machines? A moon inhabited by majestic aliens? Anything is possible. There is no limit on technology or races, as long as we can mesh it all together.
Character Name:
Image/Appearance:
Day in the life: (what do they do on the moon?)
Role: (what part do you see yourself playing in this story? The rising hero? The stalwart ally? The love interest to another character? The wise mentor? The comic relief? The traitor? Please explain how you will fit (or not fit) into the group of characters who will be swept up in this adventure)

Moon Name:
Description: (what type of sci-fi world do you want on this moon? Images can be used)
Interest: (what do they want from the Planet below?)
Technical: (Does it have an atmosphere? What's the gravity like? Does it have days and nights? Any hazards? etc.)
History: (Who first colonised it? How long ago? What kind of faction runs it? What did they originally want from the Planet?)
Relations: (How does your moon get on with the other moons?)