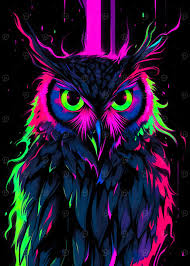 RADIOACTIVE OWL GHOUL
Original poster
ADMINISTRATOR
MYTHICAL MEMBER
Invitation Status

Not accepting invites at this time
Posting Speed

1-3 posts per week
Slow As Molasses
Online Availability

10AM - 10PM Daily
Writing Levels

Adaptable
Preferred Character Gender

Female
Genres

Romance, Supernatural, Fantasy, Thriller, Space Exploration, Slice of Life
"Do you know why we howl at the moon, pup? To mourn those the Light took from us..."
FINISHED
|
See OOC
​
RAYMOND, MONTANA -
JUST AFTER 5PM
Downtown Raymond wasn't much of a "downtown". One main street contained all of the shops and businesses. Most of them family own and around for multiple generations. Quaint was the very favorite used by tourists to describe it. At least it's road had modern asphalt and the single town traffic light was in working order. Being fall, the last of the school kids were just getting let of out classes. The older teens were haunting corners and talking about the day's drama. Little kids were running straight for the candy shop. Parents that had to commute were just getting back in to town. Housewives wandered down the street to run quick errands before dinner time.
Errands was exactly what Grace Colton was up to as she sidestepped a couple of screaming beasts. The local population of predators was increasing, which meant more and more of her livestock was starting to turn up missing. Tonight she planned on staking out the property, but that meant she needed enough ammunition to shoot anything with sharp pointy teeth. She was headed for the gun shop.
Of course, at the Howling Hippo, the only decent bar in town, things were still kind of slow. Too early for most people to start drinking, plus it was a weeknight. That meant the staff were wandering around being bored out of their minds. Yet, it did leave plenty of time of Saraliya to sit at the bar scheming. Flipping a butterknife in her hand and catching it again, she was trying to decide who in her pack was the ideal person to get buddy-buddy with. If you planned on being the next Alpha leader, you needed strong friends.
"It's so DEAD in here. Someone go outside and strip so people come in!" complained Sara.