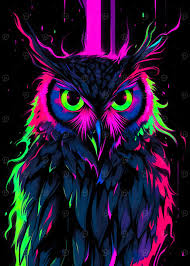 RADIOACTIVE OWL GHOUL
Original poster
ADMINISTRATOR
MYTHICAL MEMBER
Invitation Status

Not accepting invites at this time
Posting Speed

1-3 posts per week
Slow As Molasses
Online Availability

10AM - 10PM Daily
Writing Levels

Adaptable
Preferred Character Gender

Female
Genres

Romance, Supernatural, Fantasy, Thriller, Space Exploration, Slice of Life
"Do you know why we howl at the moon, pup? To mourn those the Light took from us..." Applications are closed!!

​

Werewolves

Legend of old states that Darkness blessed a tribe of humans. Ones that welcomed the night and it's creatures, ran with the wolves, and lived their life by loyalty and blood. The gift Darkness bestowed was

the change

, shifting their blood from that of normal humans to include the gene of the wolves they cherished. They became stronger, with better eyesight and hearing. Healing at a slightly faster rate and only needing to fear the poison of silver reaching their bloodstream. Most notably, an ability to shift from human form to wolf. Their lifespans aren't any longer than the average human.

Called by many names, including lycanthrope or loup-garou, the werewolf struggles to exist in our modern world. Keeping to their own clans and laws, they only mingle with the humans when necessary. Over the centuries many myth and legend were told of the werewolves. True or false, human kind feared these creatures and chose to hunt them. A werewolf may mate with human's if they like that sort of thing, but it's

forbidden

to bare their children. They believe

The Curse

was born from those unions, thus it is a act punishable by death. If a halfbreed exists, they do not exist for very long. Clans are located all over the world, but numbers have slowly begun to dwindle. The Age of the Were is long gone.

Curse of the Werewolf

The werewolf curse is what sparked the fear and legend of these beasts going mad with the full moon. It doesn't affect all werewolves, only those infected by it. They believe a clan member fell in love with one from Light's tribes and Light angry with the audacity of these creatures blessed by the Darkness, laid a curse on their children. Come night when the sun reflects off the Full Moon, their blood will boil and their skins will change. Their former beautiful forms will twist and turn ugly. To a wild and chaotic beast that only thirsts for blood. Similar to rabies or other viruses, the

curse

can be passed through a bite or blood to were or human. The Curse is impossible to control, thus many clans will ostracize or kill anyone that becomes infected.

THE PLOT

Geoff Larrow was the previous clan leader. Alpha wolf. But a year ago he was killed trying to defend clanmates when a few humans realized there were werewolves in their midst. Someone in the clan had let their secret slip out, by loose tongue, uncontrolled hunting, and attacking humans.

Forced to move or risk having the entire clan's identities discovered, they bought new property in Montana near small but bustling little vacation town. For the past year, all of the clan have made themselves at home. Finding new jobs, new homes and building new lives. The properties are far enough away from the main town and homes that they can change and run in the night without any fear.

Yet, without a leader, some of the young are getting out of control. Taking risks! A new alpha will be chosen soon, be it one of the clan or an outsider. It will be decided the old fashioned way... the strongest takes the prize.

CHARACTERS AND JOINING

You may play a member of the wereclan (clan members are not all related!), an outsider were, or a human. There are no other races in this roleplay! Humans don't believe in werewolves, but there is the occasional crackpot that's a nut case, or a person who found out the SECRET. Werewolf hunters do exist. They DON'T have magic. Nobody has magic!

I ask that you have the ability to post more than once a week. I know some people can't post everyday, but it sucks balls only getting one post a week from people.

If you would like to join, fill out the template below and post it! :D

BIO TEMPLATE

[noparse]

Character Name: Gender: Job/Role: Age: General Appearance: Current Goal/Purpose: General Personality: General History:

[/noparse]

CHARACTER LIST WOLVES

Daniel Marston (32/m):

Desires to be the next Alpha Wolf and Leader of the Clan.

Inactive.

Zack Gauss (32/m):

Keeper of justice for Wolf Law, he wants to change the rules!

Left Town.

Natasha Stonelake (28/f):

Subservient female just trying to stay in the ranks!

Saraliya Stonelake (22/f):

Determined to be the Alpha wolf, even if she is young and female.

Jason Bain (25/m):

Wolfie just wants to keep the peace!

Clay Baritone (43/m):

Biker wolf stranger, blowing in to take over freely or hostile!

Dead.

Noel (30s/m):

Right hand wolf to the mysterious bar owner of Howling Hippo!

Kyle Craft (20/m):

Library wolf, Just trying not to die in all this wolf drama!

Dead.

Palmer (22/m):

City wolf coming to Raymond to hideout from a mad gang!

Inactive.

Remmi (24/f):

Looking for her lost pack after being a runaway!

HUMANS

Cyrus Longhurst (42/m):

Werewolf hunter paid by an anonymous employer. He killed the former Alpha. This is his last hunt.

Inactive. (NPC)

Charlotte 'Charlie' Morris (25/f):

Student Wildlife conservationist and Game Warden! She has noticed weird differences about the wolves in the area!

Dennis Simone (39/m):

After his family was killed Cursed Wolves and he remained unaffected, he is now hunting for revenge!

Inactive.

Grace Colton (27/f):

Runs a Ranch just outside of town with her family and will not hesitate to shoot any wolf that gets on her property trying to steal animals.

Deputy Marshal 'Slater' Rockwell (42/m)

Deputy Sheriff

Inactive.

Marette Deltoya (29/f):

Lover and defender of wolves!

Alexander Chambers (21/m):

Ex-trust fund brat and super gay!

Jimmy Oldhorn (late30s/m):

Seeking revenge on werewolves!