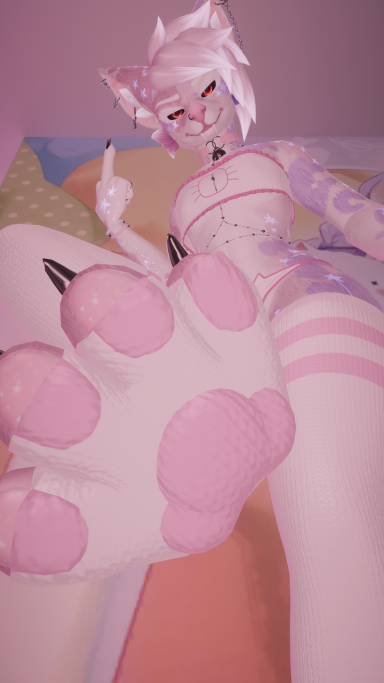 The Stray Furry? of Iwaku
Original poster
DONATING MEMBER
FOLKLORE MEMBER
Posting Speed

One post per day
1-3 posts per week
One post per week
Online Availability

It varies a lot due to my work schedule.
Writing Levels

Intermediate
Adept
Preferred Character Gender

Male
Female
Genres

I'm really not picky about the genres, but you will see me a lot on Romance, Comedy, Slice of Life, Action and Fantasy roleplays.
[glow=red]Monsuta High School (OoC and Signups)[/glow]
​
Nestled right in the center of the biggest forest of the Paranormal Realm, the Monsuta High School raises from the ground for show the world how big and enormous it is. The whole forest is like an inmense land that could hold a whole city, but now that the school is right on its center, the forest is more than a perferct barrier protector. The high School is also really big, turning the greatest pride of the Paranormal World. The school is home of lots of inhuman beings that came from many places of the Realm in search of a good education for their future.
​
​
Today is the first day of the new school year. Old and new students, all of them of different species, rushed through the front gates of the school carrying their backpacks and wearing their elegant, yet juvenile uniforms under a beautiful, cear and blue sky. Laughs, screams of joy and chatting could be heard anywhere around the place. Most of the old students sat on some benches that were surrounding a squared fountain for talk about their summer break experiences and anecdotes with their already know friends. The new students, most of them, were wandring around for socialize in hopes of fiting into a group. It was 7:00 A.M. in the morning, so everybody had some free time do do such things or even a small tour around the school.
Exactly at 7:30 A.M., the school messenger that turned to be a scary looking zombie with a patch on his left eye and a big scar that through the middle of his face, clapped his hands in the middle of the crownd, hoping to get their attention. "Alright right, listen up, folks! Shinku has an important announcements for all of you, so Shinku would like you to pay attention". Every student went silent and looked at the messenger, trying to see who was Shinku. They only saw one person, so they put a kinda confused expression. The messenger laughed a bit, his voice deep and a bit rashy. "You're already looking at Shinku, you bunch of silly monkeys!" he said with a chuckle and shooking his head.
After a bit, he clearedhis throat and turned to his right, raising his right arm and pointing with his right index finger at the Auditorium that were a few miles from him.

"Mrs. Aisaka wishes to meet every single of you in there for the Open Ceremony. So, Shinku wants all of you to be good and follow him!"

With a nod, Shinku began to walk toward sthe Auditorium, smiling brightly as he slowly moved with some funny robotic movements. A drop of sweat appeared behind his head as he suddenly couldn't move. He sighed deeply.

"Yarg... Shinku's limbs are a bit in "rigor mortis". Please, don't mind him and go with Mrs. Aizaka. Shinku needs to rest until the effect passes away".
The students nodded and headed towards the Auditorium, talking about what happened to the poor messenger and what the School Principal would say in this Open Ceremony. The old students sighed and began to tease about how long her speeches always were.
​
___________________________________________________
[glow=red]ZHIEND - Trigger (Opening Theme)[/glow]
​
Schoolgrounds of Monsuta High - Auditorium
7:00 A.M.
"Alright, this years, I have to say this and this... Mmh, I can skip these lines... Oh! I definitely have to say these ones!"
Mrs. Aisaka was behind some long and big courtains on the stage of the Auditorium, preparing herself for the her big moment: the anual speech on the Opening Ceremony. Even that every time she looks like if you born to make this kinds of things, it wasn't like that. Before every speech, she gets really nervous and practice hard for make sure every went perfect and to not embarrass herself in front of the hundred of students. She had some papers on one hand and a pencil on her other hand, adding, deleteing and making some quick notes besides everything she wrote for the speech.
Like always, she was wearing her black principal uniform. Her scarlett hair were tied on a ponytail and her voluptous lips had a bit of soft pink lipstick on them. Feeling really curious, she stepped closer to the courtain and peeked outside at all the students that were getting inside the Auditorium, choosing were to sit. He siged deeply and bit her lower lip, feeling a great wave of nervousness.

"I know I've been on this for 4 years now, but... I STILL NOT ACCOSTUMED TO IT!"

she thought with a big drop of sweat behind her head.
​
​
Last edited: