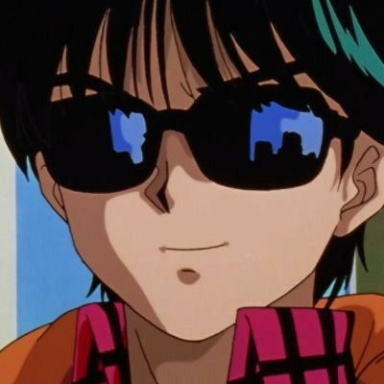 Definitely not a Fekfox
Original poster
COMMUNITY DEPARTMENT
Jerrick opened his eyes slowly, a pained groan leaving his throat. He was glad it was almost completely dark, he was having the world's biggest hangover now and it was killing him. Just what the hell did he drink last night that got him so fu- wait a minute, he didn't drink anything last night! The memories of what happened came flooding back to him and almost immediately he puked, milky white liquid and chunks of food from before splattering against the ceiling. It was painful but he was glad it was over. Felt bad for whoever had to clean the ceiling.
Wait…the ceiling? That wasn't right.
"Oh…oh no…" That wasn't the ceiling, that was the floor, he was just hanging upside down. How did he
not
realize that before? His arms are dangling for god's sake! Well, it wasn't like he could really feel them anyway, it was like his entire body had been put to sleep. Probably some sort of venom or paralysis spell placed upon him. He tried to move his legs and found that, while difficult, he could actually bend his knees, which brought back some feeling to his legs. This told him two things: his knees really hurt and that his feet were actually stuck inside of something. "Damn…I got caught.." He grumbled. His aunt would be absolutely ashamed of him if she found this out, not that she ever seemed to be impressed by him in the first place.
But that was neither here nor there, first things first he had to figure out how to get out of this place. His eyes looked around, in order to save his head the pain of moving, as he ascertained his location. Stone everywhere, stalactites and stalagmites littered the floors and ceilings, water dripping from whichever one hangs from the ceiling, he didn't flarking know, but he did know he was in a cave now, a very cold one at that. He could make out his gear sitting across from him, out of reach. His utility belt and large two-sided axe sat there looking oh so sad being apart from him. He needed that axe though, it was the only way he could get his feet unstuck from the stone that trapped them.
How did they get trapped in STONE anyway?!
"Don't sweat the details man…let's get out of here first." He breathed softly and closed his eyes as he tried to think of a simple spell to pull his weapon to him. He had plenty of little spells to help him out of scenarios worse than this, he just had to think of one, a short one that he could focus on easily.
"
Jerrick, use the magic…"
A voice that was oddly quiet yet loud at the same time spoke to him. "
Use the magic Jerrick."
"What the flappity…?" Jerrick looked around, his eyes catching sight of a projection of an annoying, yet familiar face. As much as he was annoyed by this person, he had to admit, the shimmering, golden hair this man was born with was enough to temporarily erase any ill-feelings he had towards this individual. "Dude…get out of here! I got this!" He huffed and blew at the astral image, scattering it into the winds. He didn't need any glowing distractions!
"Now, let's see," He mumbled and reached his hand out towards the handle of his axe, "
My hand is empty and filled with cold, won't you give me something to hold?"
He muttered, his words filled with power. The axe began to shake and a smirk graced his face but he'd realized he aimed his hand wrong too late. A rather large stone behind his axe flew forward instead, smacking Jerrick's chest. At first, he was just winded, but the stinging pain came in full force seconds later, yelp erupting from his mouth and echoing through the cave.
As he whimpered and nursed his aching chest with his hands he heard the deep and terrible growl of another creature from deeper within the face. "Oh, no.." He could hear its footsteps as it began its approach, likely to check on its prey. "Ah snap…" He panicked a bit before trying again, hand reaching out and mouth repeating the spell. This time his belt flew towards him, smacking him square in the nose. "Ow..! I hate magic!" Still, it was the best tool he had and he was almost out of time.
So, he cast the spell one more time, just as the monster came into view from the corner of his eyes. It was a hideous creature, reptilian in nature, bipedal and, the most disgusting part, a giant mouth riddled with rows and rows of impossibly sharp and moving teeth. Drool dripped from the mouth and hit the cave floor, eating its way through the stone. If Jerrick hadn't seen this thing the other day he'd probably scream right now.
The creature wasted no time in lunging for him, but luckily for the magic man, the axe flew into his hand just in time and, with a large swing of his axe he was able to not only amputate the arm of the monster but shatter the stone around one of his feet. "YEAH! GET SOME!" While the monster reeled in pain, Jerrick took the opportunity to free his other foot, falling to the ground in a heap of body parts. He got up quickly though, grabbing his utility belt and the hand of the monster, and making a run for it, praying he was lucky enough to be headed OUT of the cave instead of deeper inside.
His prayers must have been answered, though in a way he didn't expect. With only a minute of running, he found the cave walls to waver and slowly disappear. The temperature changed from cold to a blistering heat and everything became a blinding white. It lasted only for a second, but it was a second that Jerrick would remember for the rest of his life. When it all cleared and he could see once again, he found himself running through the water of a river, the cave he'd just exited behind him.
First things first, he hopped out of the river. He wasn't getting his innards eaten by any evil Kappa in the water. He did stop for a moment to clean any puke that may have dribbled into his beard, but he got away from the river as fast as he could. Second, he started to put his utility belt on, because it didn't just hold his valuable tools and substances, it also kept his pants up! Finally, he looked for a road to follow, the same one he'd followed from the nearby village to get to the cave in the first place.
You see, Jerrick was a traveling sorcerer with what he called "a degree of applied sorcery and magics". He usually found himself doing oddball jobs for people, sometimes for free and sometimes for coin or rare utilities. He specialized in dealing with demonic creatures and that was exactly what the village had asked him to do. Now was the mission a failure?...Yes, yes it was. But he had the hand of the monster, so he could finish the job much easier with that! Then he could get the heck out of here, the lands of the east were filled with the most bizarre monsters and demons he'd ever seen, he missed dealing with demonic overlords and possessions not, to be completely honest.
As he finally stumbled into the village, the villagers rushed over to help him find a place to sit down, swarming him with questions about his mission to the caves to slay the demonic lizard. It was a headache for him really, it just aggravated his headache even more. "I'll…tell you later...just…get me some water and leave me alone! I need some time to gather myself!" He waved his hand, shooing them all away.
He'd tell them about his life-risking adventure and what he had to do next after he caught his breath. "I swear I have a concussion." He mumbled, staring at the hand of the monster. This place was filled with more
supernatural threats then he cared to realize but he was on a journey and when he got here he had no money to pay for food, so he offered a simple trade. He'd stop the monster that had been eating their young women and men in exchange for free food and bed for a few days, as well as food to go. So far…he was regretting his decision.

@MaryGold