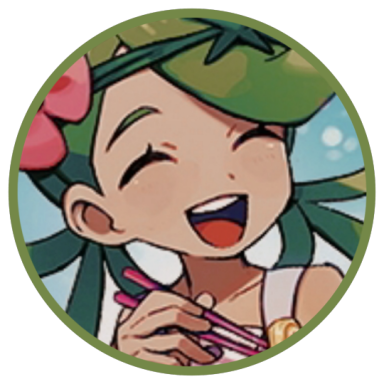 We're all monsters, living in a dream~
Original poster
Roleplay Invitations

One on One Roleplays
Posting Speed

Several Posts a Day, A Few Posts A Day, One Post a Day
My Usual Online Time

3pm - 1am (GMT / BST)
Writing Levels

Beginner, Elementary, Intermediate, Adept, Adaptable
Genders You Prefer Playing

Male, Female, Transgender, No Preferences
Playing Style- Passive or Aggressive

Meh, depends really. I tend to be more aggressive I suppose, but I find a good balance with my roleplaying partner and adjust my style accordingly.
Favorite Genres

Horror, gore, bloodiness, monsters, supernatural, fantasy, romance, criminality... I could go on.
Genre You DON'T Like

Furry, sci-fi, boring high-school, slice of life genres that are bland and don't have some twists somewhere.

Mary
and
Graham
Tempest, the Evergreen Retreat was supposed to be a new chapter in their lives. It was supposed to represent them changing for the better, leaving behind a world of stress in the city for the more relaxed way of living, emphasising nature and calm. They wanted to start afresh, to create a home in the mountains that allowed them to be themselves without the challenge of modern day life. They wanted to offer up the retreat to others to experience what they knew they could produce; a community of like-minded individuals who came as strangers and left as family, refreshed and revitalised after their stay.
For a few years, the married couple succeeded in their aim. They didn't have any stress on their shoulders, able to life life the way they assumed it ought to be lived; without worry about success and a drive to collect worthless material possessions. They had dozens of guests flock to their retreat throughout those first five years, creating the community they had always desired whilst also juggling the challenges of parenthood when River eventually came along - though the challenges were very slim in comparison to the challenges they would be faced with later on. River was raised in accordance to his parents' philosophy. He was taught to value nature and, rather than studying the topics other kids his age were taught, he was taught to grow fruit and vegetables, how to make clothes and pottery - all the lessons his parents hoped would come in handy for their son when he eventually took over from them at the lodge.
Of course, that was never going to happen when they discovered just what was wrong with him. All their dreams of a calm new life faded the instant they were faced with the challenge of dealing with River, eventually deciding that the best place for him was underneath the home in the basement, locked away from the world. It was safer for everyone, they decided, which was precisely why they also decided to drug him. As hurtful as it was watching their son grow up in the confined, dark space, they always convinced themselves that it was either that, or leave their son out to hurt others - and end up getting himself killed in the process. It was unfortunately necessary to leave him suffering alone in the dark, however difficult it genuinely was for them.
Eventually, they grew out of that guilt, even going as far as to forget River was even their son. No guests that visited realised that they even had a child, being told that the couple had always tried but never succeeded in procreating, and that the retreat was like a child for them. Ignoring River existed was surprisingly easy, sometimes leaving him for days on end without realising he was even down there until the noise of chains being moved about and tugged upon caught their attention - which River was beaten harshly for as punishment for drawing attention to his predicament.
Years moved by without any real incidents, the couple growing more and more comfortable in their surroundings. They thought that they knew how best to handle their son, going all those years without him managing an escape and without anyone ever getting into the basement to discover the secret that was hidden down there, so, however difficult it once was for them, they finally managed to get over it and live the way they always wanted to. Dealing with River wasn't a difficult task anymore, with the boy often too drugged up to even respond to their presence, and after one quick visit every few days, they could return to their lives with their guests without giving the boy a second thought.
And just like any other time they received a new guest, Mary and Graham eagerly welcomed in Josef when the other came through their door. They never judged when they received a guest - it didn't matter what life they were getting away from; they deserved a chance to get over whatever it was they were trying to get away from. For many, it was escaping the rat race and the city lifestyle, to get back to a more relaxed way of living. For others, it was trying to get over addiction, which the couple were now adept at dealing with, with many of their guests choosing to get over their addictions by removing themselves away from the temptation. Because of their previous experiences, they both noticed Josef as an addict, though didn't judge him for it, nor did they draw attention to it. Instead, with wide smiles, they ushered him in out of the cold happily.
"Welcome-- come on, out of the cold. I assume you're a new guest here? It's an awfully long way to travel up here if you're not looking to stay with us," smiled Mary as she dusted the specks of snow off Josef's shoulders. "I'm Mary; this is my husband, Graham. Come on, let's get you in and warmed up. I have some tea brewing, we can talk in the kitchen about your stay with us."