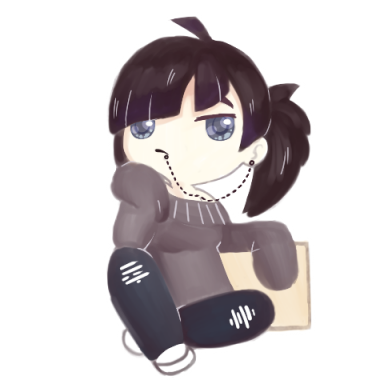 Fandom Follower and Narutard
Original poster
Roleplay Invitations

Group Roleplays, Chat Roleplays
Posting Speed

Speed of Light, Several Posts a Day, A Few Posts A Day, One Post a Day
Writing Levels

Elementary, Intermediate, Adept, Advanced, Prestige, Douche, Adaptable
Playing Style- Passive or Aggressive

Fine doing both.
Favorite Genres

Modern, Military, Sci-fi, Fantasy, Magical, Romance, Furry, Anime, Alternate Dimension Modern, Horror, Supernatural

Hello all! So i'm a long time Iwaku member, but only recently returned, and i'd like to know if people would be interested in a Monster Hunter based RP. It'd be a *bit* sandboxy but there would be an overall story that i'm pushing for. The premise would be that a lot of the various Elder Dragons, Large Monsters and Small Monsters are lowering in number, and even when the Elder Crossing comes around the Elder Dragons are no longer migrating like they normally would. Instead it seems a large amount of monsters, new and old, are migrating over time to a new locale far off of the maps currently known. The RPers would be RPing as the Hunters going to this new locale and finding out why they're all migrating, where these new monsters/sub-species came from, and what this place is exactly.

Now with my RP's I like to go a bit overboard (I used to put tabs inside of tabs inside of tabs, after all) so i'd most likely make a bestiary of the various monsters found, alongside possible statistics. I also like to game-ize things, because I find it makes it more interesting, so i'd like opinions on that as well.

By game-ize I mean 1 of 2 things. Both involve making you give Stats, in a certain fashion, to your character. These stats are just used to measure and compare when possible player vs player or player vs environment stuff would pop up. The difference would be that in one these stats would give a bonus, we'd use dice and challenges would be based around these dice. The other would just be that these stats are just that, stats used to compare you against other things allowing you to make more informed decisions RP wise, though you could increase them through training (which I, the GM/DM/RM would tell you).

So this is both an interest check and an inquiry. Would people be interested in doing this RP for one, and would people I rather game-ize it a bit or not?