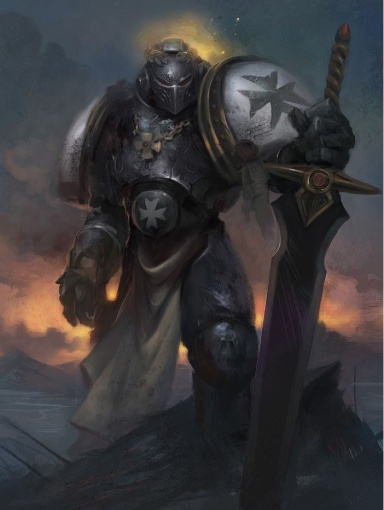 Lore Fanatic
Original poster
This will be a Monster Hunter World based rp. Just checking on interest and i have a basic premise to go along with it.
Basically i would prefer there be two generations of hunters in this group. Including myself i would like 4-5 members. Two - Three being new to the New World and two being veterans of the New World. My character i would be a Vet leaving one spot open. This slot could be the group handler (Pls for the love of god replace the handler we have. She will be tossed to a Rathalos instead) This doesn't mean the Handler of the group will be unable to fight like our worthless companion in the game. I would think it a mix of scholar and warrior but if such a person were in the field they would be a support role maybe. Can be discussed as always. Romance in the group in encouraged if you want that just talk in between the group to make sure it is something another person wants to do. Plotting help! If someone has an idea for an encounter please feel free to give a suggestion! I love to make stories but other people helping make it happen is nice. Also Rp will be here on Iwaku in Thread or Pm i am fine with both. While OOC talk will most likely be put on discord. Post frequency can be discussed there.
Setting: This would be after the defeat of infant Xeno Jiva and in was defeated by a four person team. Two of those members were killed in the chaos and battle. The remaining two will be the veterans and are vastly experienced with the new world. Veterans will be allowed all the equipment they want since they have been here a long while. The most experienced will also be in a teaching role if they are not apart of a full team or have lost members. These new members would have to learn the new world and those they are around. Going through their own journey in the New World. Monsters would be controlled by me or if someone wants to help Co-GM they can do that and help out.
(an alternate option could be discussed for four 2-3 vets and only a few newbies that tag along)
Sixth Fleet: These new hunters will be fresh and ready for hunting and exploring the world they are entering. The Veterans will be in a teaching role to help train these new hunters for the world ahead. Helping them learn and struggle what they had to do. Make stupid mistakes and maybe get nommed a little as a result. This doesn't mean they are greener than grass but compared to most in Astera very green. They each will have gone through a starting hunt fighting a Great Jagras on their entry into Astera as the Commander wants to see who is most skilled. Leaving two - three members that meet his standards.
Some Side Notes:
- Monster classes: Monsters are in classes like Brute Wyverns, Fanged, Bird, Flying, Piscine, and finally Elder. Each hunter will have classes they specialize in hunting. Veterans will have Elder as a given due to their vast experience in this world. And then can choose two more to be best at. This doesn't mean Veterans can't fight a bird wyvern or any of the others but rather they have perfected the fighting style of say a brute that they can time those battles and be most efficient there. Thus adding some moments of difficulty when say facing a species type they haven't mastered to such a degree. New sixth fleet members will start on a type they want to master. If a vet has one such type they wan't to master they can learn directly from them or have them watch over the hunts and help them learn.
- Weapon Choices: I am allowing up to two preferred weapon types that a hunter can use. This allows your hunter to master and get in tuned with the weapons they use. Whichever combo you want sure go for it. Be creative.
- Monster level difficulty and locations: So looking at monster hunter and the difficulty levels. Low Ranks, High Ranks, then now Master Ranks. I will be expanding each biome extensively. So more over tripling or quadrupling map size. Though normally they are in the same places just stronger it would be like this. Ancient forest instead of the one central tree and the top being the Rathian and Rathalos nest there would be a half dozen or up to a dozen ancient trees. The closest to the shore and closest to Astera is easiest. The deeper you go in the harder it gets. The forest will wrap around the Coral Highlands bordering mountains away from Astera until the farthest tree that is closest to the Elder's Recess is all Tempered and Elders. This being only for the highest rank hunters or new hunters that ya know.....try and jump a lesson or two. They will be divided into Sectors. So the label for Astera and to the Label of the Ancient Forest on the map Will be Sector 1. Easiest monsters. And equal distance around will be Sector 2. Sector 2 has a rare species here and there maybe a random Tempered but otherwise medium. And the same thing till it is up against the Recess will be Sector 3. Which is as i said before, Tempered, Rare species, Elders. This style will follow for all Biomes. Wildespire waste will be stretched out past its normal border till the edge of the Recess. It will be in the same Sector System 1-3. Rotten Vale will have deeper and deeper levels. Level 1, Level 2, Level 3. At the Lowest Level 3 effluvium jewels will be REQUIRED to survive. And Coral Highlands will have levels of its own. Platform 1, 2, 3. Could add an Altitude modifier maybe. If you have any further questions please feel free to ask.

- Capturing and Killing rewards: Now it may not be the case in game (Probably not since ya get so much rewards) But a captured specimen will be released upon detailed study. However I will have killed creatures have the chance for very difficult rewards. So if your hunter is studying Rathain and wants to learn or gain some materials that doesn't need to cause the death of the animal capture it is. This will allow them up close knowledge of the animal without fear of a fight. However if there is an investigation on a Rathian being overly aggressive the order will be made to kill it. This will be allowed to get Rathian Gem or whatever matches the monster you are studying but less rewards in sheer volume. Reasoning for this is with the dead animal there it will attract predators to the location. So the idea is. Carve what you specifically need. A few Rare materials and whatnot. And get the hell out. Leave the rest for nature to put back into the cycle. Regulating Kill investigations will be maintained so that no one hunter group eliminates an entire forest of monsters. Thus will be punished severely. The monsters will be monitored so no young will be hampered if it can be helped.
- Jewel Effects: As far as i want to put in there will be no Dice rolls but if someone joins that wants that sure i just have never used it. Otherwise just don't overwhelm it. Like if you have an anti blast jewel doesn't make you immune with just one, it just hurts less. However that being said the difficulty of monster will matter when this occurs. So if your a high rank hunter fighting low rank monsters with one or two knockout jewels be damn sure it will happen at least once an engagement if the head is being hit consistently. Jewels will be forged by monster material or can be found in the monsters home from a failed hunt before hand. Can focus them on the type of monster as well. Great Girros might be able to make Paralyzer Jewels from. Or Jeratodus gives water resistance or stream jewels. Stuff like that.
- Mantle Unlocks: I was thinking Mantles be unlocked and taught to new hunters by their teachers. Thus when they reach a new level of experience and understanding they are given new materials and Mantles to use. They earn their mantles when they have earned it. Other equipment like healing and the Palico tools can also be earned this way.
I think i covered everything but i could also be missing something. OH! If you have any questions on Iceborne being in this yes it will be. But maybe build the story up through the og MHW build up then jump into that. Vet hunters will have experienced that area but they themselves are still learning. May even earn times where the student hunters are alone as the vets go off to hunt in the frozen wasteland. Giving them a chance to hunt on their own.
-
Character Sheets:
FaceClaim: (Preferably of a hunter in game but if its anime or something i don't mind)
Name:
Age: (Newer members will be early twenties while vets will be late twenties to mid thirties)
Height:
Personality:
Position: (Hunter or Handler mix. Also Vet or Newbie)
Weapons: (Primary then Secondary)
Equipment: (two Mantles or two equipment pieces)
Palico: (Photo/Description & Equipment)
Monster Specialization: (Vets have Elder by default then the two they are skilled in)
Bio: (As detailed as you want)
(Any questions feel free to message here or direct pm me and i will get to it :D)
My Character
(Has a scar going from his right temple going diagonal crossing over under his left eye and stopping at his top lip)
Name: Kells
Age: 32
Height: 6'3
Personality: Kells has a leader in him. He wants things done and expects them to be done the right way. He holds great respect to the world he lives in. Someone being reckless and endangering that world will not be met kindly. Outside the determined and ruthless warrior in the hunt he is happy to drink with and often loves to help others. He pushes people hard but in doing so makes them better in the long run even if they see him as an ass in the beginning.
Position: Veteran Hunter
Weapons: Primary - Hammer
Secondary - Great Sword
Equipment: Temporal Mantle, Health Booster
Palico: Name - Sassa
(Has Coral Orchestra and Gong)
Monster Specialization: Elder (Vet), Brute and Flying
Bio: Kells started his journey an over eager and reckless hunter. He had a lot of promise so with little oversight he went running around hunting monsters. Though the group he was assigned to started to unravel critical mysteries there are still so many things they have yet to touch. But with a group of four total hunters they went off and sought to master the new world. Kells being the leader of the group. They hunted and protected the ecosystem all the while Kells learned the job wasn't about killing the monsters. Though there was great glory in that. It was about studying them. He had to learn and struggle to fight his need to swing his hammer and engage a monster when there wasn't a need. He got reprimanded by his team often when he couldn't. Even going so far as to lite his ass on fire with some Anjanath snot so he got the point. Slowly learning to move past his need for glory he started to see a vast bigger picture that he had missed before due to blind hunger for satisfaction. The balance of this world was critical. It was balanced long before he arrived but with the Elder crossing there was something changing.
He and his team studied and watched the land around them change. Creatures stronger than normal showing up so they ventured into the more dangerous sectors of the biomes. Finding rare creatures more and more as the ecosystem shifted. The entire fiasco with Zorah Magderos proved something was amiss. So they sought the disturbance of all these creatures. They grew in strength even getting strong enough to tackle elder dragons individually they fought into the Elder's Recess to find the source. They found a monster unlike anything they had seen. Xeno Jiva was massive, and he was not happy. The beast and the hunters did battle and it took hours of tiring battle to wear it down and deliver the final blow. But it was always at a cost. Two of their beloved team lay dead. The might of the dragon being to much for them. They had been blindsided and the payment was their life. They had no victory songs. All that speak of that 'glorious hunt' do so away from Kells due to how close the group was. It pains him to think of it but the memories are a key reminder that no hunter is unbeatable. Every hunter has a weakness. But it humbled him into a determined leader that would do anything even face hundreds of Elders to defend Astera.
After recovering he went with his final remaining team member to explore the icy world that is to the north west of the New World. But he has much to do in Astera. The Commander having him and the remnants of his team train a new specially picked hunters to grow under their teachings. He hadn't thought himself ready for the role. Or if he should teach having lost some he held most dear. But orders are orders. For now he awaits the newly chosen hunters to arrive and then, the true journey will begin. For them, to try and grow and understand the world around them. For him however it was to test and see if he was worthy to lead a group of hunters again.
Last edited: