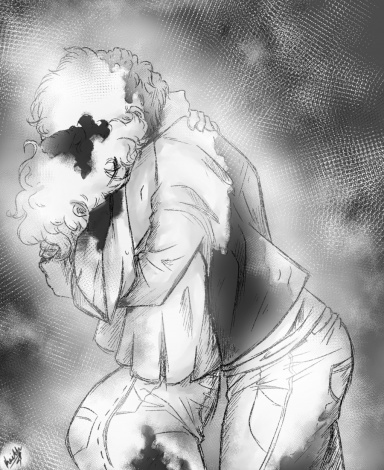 Consume. Smother your doubts. Be fulfilled.
Original poster
Roleplay Invitations

Group Roleplays, One on One Roleplays, Private Convo Roleplays
Posting Speed

A Few Posts A Day, One Post a Day, A Few Posts a Week
Writing Levels

Intermediate, Adept, Advanced
Genders You Prefer Playing

Male, Female, Primarily Prefer Female, No Preferences
Playing Style- Passive or Aggressive

A bit of both, lean more towards passive.
Favorite Genres

Modern, Romance, Fantasy, Scifi, Drama, Action.
Genre You DON'T Like

Horror, Mystery (I like them, just not good at it)

Welp...why not? I've got a tendency to get obsessive with really good RP's, find myself pulled asunder, and drawing pictures of my characters. Sometimes my fellow writers' characters is they ask~

So yeah, I'll be dropping my art in here, starting with older stuff I've made and working my way up to more current pieces. If you wanna comment or leave feedback, be my guest! Or just chat. That's dope too! =D

-Stay gucci



---

This first one is my very first RP character, Luna Cambridge. Unfortunately, the RP she was created for fell inactive on a different website, but I still adore her personality and the wild ride she endured to develop as a person! My little moon rock~

Last edited: