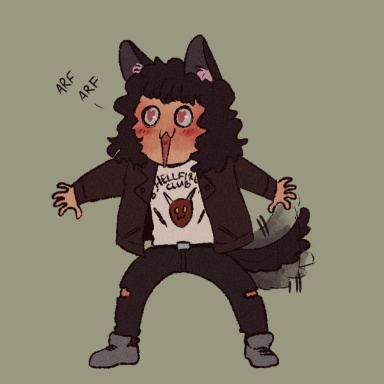 My sun sets to rise again.
Original poster
ADMINISTRATOR
Roleplay Invitations

Group Roleplays, One on One Roleplays, Chat Roleplays
Posting Speed

Speed of Light, Slow As Molasses
My Usual Online Time

It varies a lot depending on my schedule, unfortunately.
Writing Levels

Adaptable
Genders You Prefer Playing

Primarily Prefer Male
Playing Style- Passive or Aggressive

I play what's needed, but I do like to take the lead. In my one-on-ones, I often like being the "Game Master" in the sense of creating the setting, controlling NPCs, and steering the plot. But I still like input and collaboration from my partners. In group games, I prefer to be the GM or to play a leading or mentor role.
Favorite Genres

I love a little bit of everything. My top choices would be Horror, Modern Fantasy, Urban Fantasy, Magical Realism, Noir, Steampunk, Cyberpunk, Splatterpunk, Post-Apocalyptic, Historical, Mystery, old-school High Fantasy, and Sci-Fi (especially Spacesagas). I'd love to do some occasional Clockpunk or Weird West or Wuxia or Dieselpunk, too.
Genre You DON'T Like

I guess the only thing I don't particularly care for is high school drama, and even that can be fun with a good hook.
MISC: Monthly Iwaku Story Challenge
June 2018​
DISCLAIMER: This is NOT the Miscellaneous Iwaku Storytelling Contest. We kept the cool name, changed the game!
Each month on Iwaku, we will post an official writing prompt. This is just a fun challenge to inspire ideas and allow our users to stretch their creative writing muscles! Short stories, poems, and even roleplay posts are allowed as submissions. To participate, all you have to do is post your submission in this thread.
All users are also encouraged to give feedback on posted replies to the challenge and discuss ideas!
This month's prompt is
SO LONG AND THANKS FOR...
A character wakes up one morning only to make the shocking discovery that their own head (one they are quite attached to) has been replaced with a fish head, complete with gills.
​