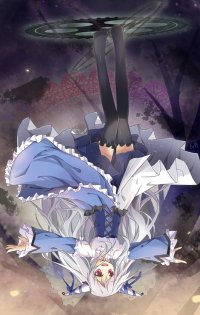 The Slightly Villainous One
Original poster
FOLKLORE MEMBER
Invitation Status
Posting Speed

1-3 posts per day
Writing Levels

Intermediate
Adept
Preferred Character Gender

Female
Genres

Fantasy, Modern Fantasy
As the title says: I've encountered a few issues that it'd be nice to get some kind of resolution to.

1. Sometimes when I use a [fieldbox ], [spoiler ] or any other kind of tag, it will duplicate the tag twice, creating 2 empty additional fieldboxes / spoilers / accordions. I can fix this by deleting the lines, saving the edits then writing them in again, but it's kinda a pain to do. It seems to happen most often after copying and pasting such formatting code from elsewhere. Is there a quicker way of fixing this, or preferably, a way of avoiding it completely?

2. When creating a new thread, there's an option to add the link to the related OOC/IC thread. This field cannot be edited after the post's original creation, though, so only the IC thread created after the OOC thread will have the neat button in it. If possible, could the edit thread page be altered to include the editing of this item?

2.5. An option to make the button stand out more would be good. I can see it being a bit of an issue for newer members who don't know where to look for it, as it was for me.