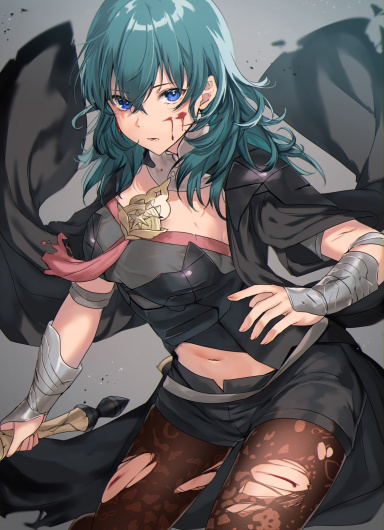 The Apex of the World
Original poster
FOLKLORE MEMBER
Posting Speed

Multiple posts per day
1-3 posts per day
Multiple posts per week
Slow As Molasses
Online Availability

Roughly 9:30 AM-2:30 AM (CST)
Writing Levels

Give-No-Fucks
Intermediate
Advanced
Adaptable
Preferred Character Gender

Male
Female
Genres

Fantasy, Sci-Fi, Alt History, Anything really. It honestly depends on how I'm feeling. I am always up for a good, solid Cyberpunk RP. I'm also up for Crossover RPs.
[/article]So, I'm finally putting one of these out. It's been a while since I've done a 1x1.


These are ranked in order of "Most Want" to "Least want." However, the least wanted is still very much wanted, so don't let that deter you if a plot you want is lower on the list

If you are interested, please say so and I will PM you so we can work out details!

Into the Dragon's Maw

Based on games like Prey and System Shock, this Sci-Fi/horror RP follows two people on a starship that has been attacked by an alien species. They would have contact via a radio only until they met up in an escape attempt. In their attempt to escape, they would run afoul of ship issues, other survivors, and alien threats that have taken the ship over.

Romance Option: Potential between main characters

Fate/Stay Night

A plot based around the Fate/Stay Night franchise during a Grail War. We would play a Master and a servant fighting the Grail War. They have to dodge other masters, other servants, and whatever the world throws at them. Can the pair survive and get the Grail and their wish?

Romance option: Master x Grail Servant

Cerberus: An Arcanepunk VN-style RP

A 1x1 in the style of a visual Novel with multiple routes, endings, and paths. Set in a universe similar to Final Fantasy XV where monsters, technology, and magic are all together.

Romance Options: Various characters are open!

Various Other Fandom Plots:

I'm also up for various fandom/fandom crossover plots. These include:
Fire Emblem, NieR: Automata, Final Fantasy, Battlestar Galactica, Persona, and a lot more.

Romance: Optional. We can work that out in planning.

More to come as I think of them




This is a list of characters with some short bios and plots they're usable in:




Doctor Park Son-Mi
Plots: Into the Dragon's Maw, Cerberus
General Background: Doctor Park is the daughter of a Philanthropist Entrepeneur and a neurosurgeon. Doctor Park was born with the dream of helping people. Maybe that's why she went into the medical profession. Perhaps it's why she's one of the top medical researchers in her field.





Name: Michael Hope
Plots: Fate, Cerberus
General Background: Michael is a United Nations investigator. He's dedicated to his job, so if something goes wrong in the United Nations, he'll find it. No one knows exactly how he got like this, but he did.




Name: Longinus
Plots: Fate
Background: Saint longinus is the roman soldier known for piercing the side of Christ. Now, resurrected as a Lancer Class servant,she is on a journey to bring about Peace and Justice into the world.




1. I'm not a huge fan of doing star roleplays. I don't feel comfortable with them and I feel squeamish when it comes to them. Sorry! I am up for romantic plots, though!

2. I require at least a paragraph with (relatively) good grammar and formatting.

3. I'm not a huge fan of MxM or FxF plots. If you do them, more power to you! It's just that I'm not that big into them personally. Most of my characters are usually het or ace in some form.

4. If you have any questions, post here or PM me! I'm always happy to help!


Last edited: