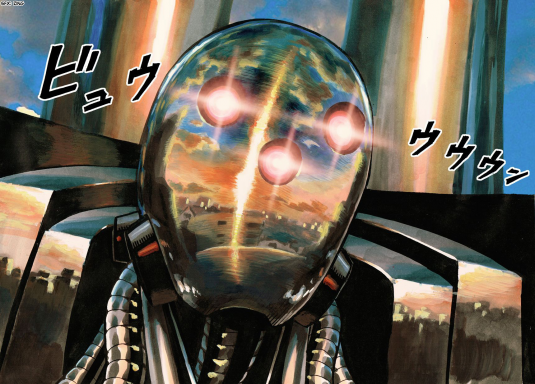 Just another Enigma.
Original poster
FOLKLORE MEMBER
Invitation Status

Not accepting invites at this time
Posting Speed

Multiple posts per week
Writing Levels

Adaptable
Preferred Character Gender

No Preferences
But at least, you didn't seem alone.
ROOM 1
@Frozen Thyme
@Gurt
You look at each other, you're resting with an unfamiliar woman in a king sized bed, but you're both above the bed sheets and fully dressed and/or armed. Looking around this looked like the premium room, if you could call a room in such a place premium. A big old box tv on a night stand, a wardrobe and a mini fridge. The light seemed to be on however. You even had two whole windows! Though they were both shut and painted with a mural of a sunny beach...
ROOM 2
@dark
@Birb-With-Gun
You were in a two bed room, each with your own as if you were some sort of distant couple from the 50s or friends going a trip by yourselves. Either way, the tv stand with an in built record player was surely a one way ticket to Boogie town. Though it was strange how much empty space was in this room.
ROOM 3
@Sleek
@Dylan.thomas7
This one was a single bed room, so the two unfamiliar men woke next to each other facing the other's feat as they shared the space on it. This seemed to be some sort of budget room for people on the road, maybe day to day salesmen? Looking around you had a painting door, left ajar to reveal a locked safe behind it. You also had a shut window with the sunny beach, but your was a lot more chipped.
ROOM 4
@Centurion
@Arclight
@marc122
A room with another set of two single beds, the Ackerman and the Finger found themselves tied up to the posts of said bed with rope, strung up in an X shape. The decour around this room was rather messed up as if a terrible fight happened in just before, but on the opposite wall set in-between the two beds sitting on a lounge chair was the assassin herself, rested up casually and a half drunken bottle of Jack Daniel.
Before any of you can say anything to each other however, you hear the sounds of a cacophony of joy and merrymaking mixed with the gory noises of flesh being ripped apart and bones breaking, making a most peculiar symphony to wake up to.