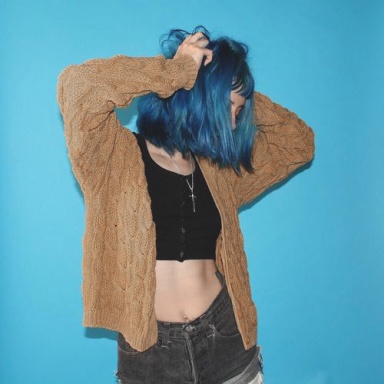 Protesting summer
Original poster
Roleplay Invitations

Group Roleplays, One on One Roleplays, Private Convo Roleplays
Posting Speed

Speed of Light, Several Posts a Day, A Few Posts A Day, One Post a Day, A Few Posts a Week
Writing Levels

Adept, Advanced, Adaptable
Genders You Prefer Playing

Male, Female
Favorite Genres

fandom, slice of life, modern, fantasy
Genre You DON'T Like

sci fi, anime, anything smut heavy

FOR MY ROLEPLAY WITH MARY​
---
coding by winnie
full name & pronunciation
elijah devon wilder
[ ee - lai - zha / deh - vun / wah - eel - dur ]
date of birth
october 30th
accent
he has a british accent, that is very refined and very posh
education
he dropped out of school when he was fifteen.
nicknames
eli | the only nickname he will allow.
gunner | his gang name, due to his skill with guns.
place of birth
southwark, london, england
ethnicity
elijah is of irish blood, but was born and raised in london.
occupation
he does a lot of things for the gang he works in.
height
6'0
hair
eli has a mop of shaggy brown hair atop his hair, but definitely adds to his boyish charm.
face
eli has an oval shaped face with a slightly pointed chin, but at the same time, a very defined jawline.
tattoos
despite being in a gang, eli has just one
tattoo
.
scars/markings
eli's body is littered with scars from various altercations.
weight
167 lbs
eyes
eli has light green eyes that tend to appear like a hazel brown, depending on the lighting.
body
eli's been in a gang for as long as he can remember, and as a result, he trains and has a muscular body.
piercings
eli has no piercings, nor does he wish to get any.
faceclaim
elijah is portrayed by the incredibly attractive chace crawford.
likes
guns | cars | sparring | boxing | horror movies | comedies | playing the guitar | coffee | smoking | alcohol | drawing/sketching
talents
drawing/sketching | his aim with a gun | playing the guitar | making the strongest coffee ever
hobbies
drawing | painting | cleaning out his guns | playing the guitar | reading
dislikes
being told what to do | threats -- to him or anyone he knows | drugs -- though he
does
sell them | blackmail | enclosed spaces
fears
enclosed spaces | anything happening to his adoptive sister | never amounting to anything else
habits
flips his hair subconsciously | hums occasionally | clicks his tongue
personality
elijah is a... complicated being. he is typically known as the silent killer among those in the gang. he's great with guns, he's a brilliant boxer, and doesn't take shit from anyone. he's aggressive and violent when he gets angry, but that is a rare occurrence. it usually never leads to him getting angry because he nips most problems in the bud before it can get worse. and despite all of this, he is also perhaps one of the calmest gang members you'll ever find.
elijah is a simple man. he makes a lot of money selling drugs but prefers the simplicity in life, like reading books, keeping to himself ultimately, and painting. he's an admirer of the arts, which is not something one would expect upon seeing him. he knows how to appreciate beauty, rather than sex appeal, unlike most of the guys and girls in the gang he's in, but nevertheless, he's found a family in them, and he would do anything for family.
elijah is trustworthy, because he'll definitely keep your secrets, but break his trust, or the faith he put in you after spending a long time of deciding to trust you in the first place, and you're most likely never going to win it back. he doesn't give second chances, and he rarely forgives. but all in all, elijah is a nice guy. he just doesn't let enough people in to learn that about him.
mental ailments
none
memorable quotes
"you don't give up just because things are hard."
"you know it's love when you start talking like an assassin."
"i'm just saying, death by scarf... not that intimidating."
father & relationship
unknown | elijah doesn't know who his real father is since he came from an orphanage, but his adoptive father was a man named trevor wilder, who had taken elijah in when he was twelve. eli hasn't seen him since he was fifteen.
siblings
hailey jacqueline wilder
| adoptive younger sister | alive [18] | she is a member of the same gang as him
oliver thomas wilder
| adoptive younger brother | deceased [would have been 14] | unfortunately, he was murdered by some of elijah's enemies.
mother & relationship
unknown | elijah doesn't know who his biological mother is since he's been in an orphanage from birth, but his adoptive mother was a woman named alison wilder, who was rather fond of him despite his troublesome behaviour.
relationship with siblings
hailey | he is very protective over hailey. he doesn't like that she joined his gang, but looks out for her constantly.
oliver | very torn up about his death, it was what got eli to become so closed up in the first place. he adored the little boy.
past
elijah is nothing special. he was an orphan from birth, and bounced around foster homes till a couple daringly adopted him when he was twelve. they had two other adopted children -- hailey and oliver -- that elijah formed a strong bond with. nevertheless, it didn't stop him from following a darker path -- one his sister eventually followed too. elijah dropped out of school at the age of fifteen and joined a gang that a friend from school introduced him to.
when he turned twenty, he was checking in on hailey and oliver, as he always did, only to learn that hailey had dropped out of school too, and wanted to be with him since she hated her adoptive parents. while elijah had nothing against them, he knew hailey would just find a way to do it on her own, and so, he supported her, and kept an eye out for her the entire time. unfortunately, his association with his adoptive siblings meant someone else -- an enemy gang -- had leverage over him, and in revenge for elijah screwing someone over, innocent oliver was killed during a drive by.
this certainly tore eli up, and he continues to blame himself for it, even to this day.
present
currently, elijah continues to work for the gang that has served as his family for the past few years. he occasionally sends letters to his adoptive parents to let them know hailey is okay, even if he's quite sure that she's more of a badass than he is.
Last edited: