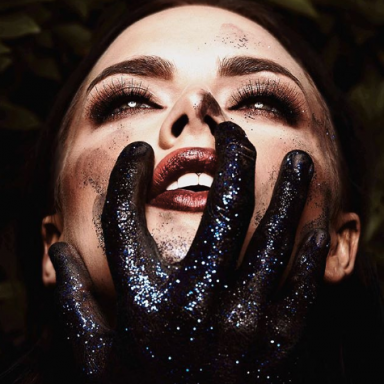 My dear sweet nothing, let's start anew.
Roleplay Invitations

Group Roleplays
Posting Speed

Slow As Molasses
My Usual Online Time

Evenings.
Writing Levels

Advanced, Prestige, Adaptable
Genders You Prefer Playing

Primarily Prefer Female
Playing Style- Passive or Aggressive

A little of both.
Favorite Genres

Modern Dark Fantasy, Urban Fantasy, Far Future Deep Space Science Fiction, Cyberpunk, Historical Horror, Alternate History Horror, Greek Mythology, Post-Apocalyptic, and so forth. I really think I can play in any setting if the plot and the cast are interesting to me.
Genre You DON'T Like

High School/University/Academy. School-related stuff. Furry stuff. Anime/Manga stuff. Uh... I'm willing to hear any idea someone has, but those are my usual no choices.

Rules of Combat

In the world of Metropolis, there are two kinds of combat. The differences between the two rely solely on whether the conflict is plot related, or if it's a personal dispute between two or more parties. The latter of the two is resolved easily enough - between the people in conflict.

Example: Tim is a bad motherfucker looking to pick a fight. He decides to get into a tussle with Angie while in middle Metropolis, thinking he can push her around. Angie, more than able to take care of her self, fights back. The result is a barroom spar between the two combatants. Each player controlling their chosen character follows the general rules of role-playing and doesn't auto hit or god mod against their opponent. The two writers even go to the extent as to talk outside the RP to come up with a plausible solution to the conflict. They agree both characters get their asses beat to some extent, but both survive the fight, and Angie knocks Tim unconscious before hightailing it back to her gang's home territory.

The former is more complicated and has an entirely different set of rules attached to it.

Conflicts that affect the grand scheme of the roleplay, based on territory or important figures in the world or rules being broken between gangs, will call for a moderator's involvement. Such times will be labeled with a spoiler of:

PLOT POINT
Rolls have begun

This means, in short, that actions in the scene have now come down to rolling one 20-sided dice and adding existing modifiers to the number you receive.

A few examples include: Marshall, a Hoodlum, is trying to sneak past a guard outside Vesper corporation. He rolls a 12, but has a +5 modifier to sneak, giving him a roll of 17 in total - which is enough to get past a 15 security check on the guard's end.

Tiffany is an overly enthusiastic Crimson Valkyrie overhears some whispers between nearby Gearheads, and when asked about it, she pretends to know nothing about it. She rolls a 4, and having no modifier to add to her roll, fails the check of 10. The Gearheads kick her ass.

Jerome is a talented user of the Chimata-No-Kami teachings, but on his roll to use teleportation, he rolls a 7. With no modifier to beat a 10, Jerome is lost in the void - the writer of Jerome is free to make a new character, but Jerome is as good as dead.

NOW THAT I HAVE YOUR ATTENTION:

Not all rolls will be so dire as our last example. It's based on involvement in the over-arcing plot of the roleplay, and most of the time, people won't need to roll on anything. Only when my sneaky ass pops in do you need to worry. My job is to keep the plot going, and you know what that means? It means I keep you, the writer, on your toes. Your characters are not entirely safe in Metropolis, and there should always be caution concerning matters of political or territorial importance.

But why am I doing this, you ask? WHY, KAT, WHY?! WHY ARE WE IN DANGER?!

Well, dear fellow writer, because comfort in a role play leads to a rather boring experience. I've been tasked with the job of keeping this project alive, and the best way to do so is to make you think about what your character is truly capable of doing. Like in real life, committing a crime or practicing dangerous techniques can get you killed.

DO NOT BE AFRAID OF YOUR CHARACTER DYING!

This is a massive world with plenty of possibilities for characters. Know that when and if your character happens to die, you're encouraged to make another character and pop back into the fray. Don't be afraid of the possibility. Embrace the opportunity! Most roleplays wouldn't dare give your character the death scene they deserve, as they wouldn't dare kill your character. I will though. So, just know that when in Metropolis, think like you're living in Metropolis - not like someone writing for a comfy character who couldn't possibly be touched by the turmoil of the dystopia. Anyone and everyone can die.





These are small buffs given to certain gangs based on what they are best at. While there may be brawler types in the Hoodlums or a hacker in the Crimson Valkyries, they are the exception to the rule. Gangs tend to recruit or hire like-minded individuals with skills that fit within the general demographic, so most members will follow these guidelines. Please do not go out of your way to break the mold, as it does nothing but cripple your character's abilities. They will receive the same modifiers as the rest of their gang, and whether they choose to utilize them or not is up to how you wish to play.



Melee - Physical attacks done in close range, with or without a weapon. Characters with this modifier are strong and able-bodied, making them better at manual labor tasks. This modifier includes parrying, blocking, punching, kicking, lifting, carrying, and wielding weapons such as a bat, sword, club, pipe, etc.

Ranged - Physical attacks done at extended range with a ranged weapon. This modifier includes firing guns, laser weaponry, having heightened perception at a distance, and a 'fight or flight' mechanic allowing an option to retreat from combat if the distance between the individual and their target exceeds 10 yards.

Stealth - Stealth allows for a user to move unnoticed through various areas, as well as evade being caught when being pursued. Individuals with stealth are quick on their feet, and this modifier includes dodging, sneaking, hiding, disguising, and bypassing security units.

Technology - The technology modifier provides the individual with a greater knowledge of the cybernetic world and the Matrix, giving them access to areas others wouldn't be able to go physically. This modifier includes crafting units, providing physical enhancements to individuals, monitoring activity on the matrix as well as hacking into the matrix and other secure connections.

Combat - The combat modifier is only effective when the individual is in combat but acts as a buffer towards receiving blows. This allows the user to tank damage without immediately feeling the effects, as well as use their surge of adrenaline as an offensive combat buff, giving them extra damage to their attacks for a short time. This ability only lasts for up to three posts and is consumed for the remainder of the fight after use.
Last edited:
1