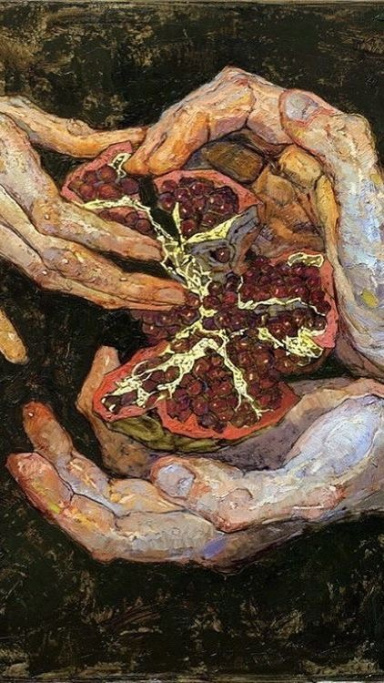 class 1a's uravity!
Original poster
HERE WE ARE.
a thief, an assassin, and two nobles walk into a bar. they have no ties to one another, and their reasons for entering are their own. but nearly an hour later there they are, standing in a tavern filled with bodies and blood on their hands. it's not every day an army of mercenaries attempts to murder them in a crowded bar on a friday night. even for the criminals, it's not something they're used to. but now they're all accomplices and a part of a greater plot.
things are just going to get worse from here.

roles:
the prince: leonardo - male - taeya
the bastard: salvador - male - altai
the assassin: name - gender - jay
the thief: bryn - female - persephone
Basic Information.
Name:
Brynhild Gunnr.
——
Nickname:
Bryn. anything else is unacceptable.
Age:
twenty-three.
Birth Date:
march 20th.
——
Astrological Sign:
Pisces.
——
Birth Place:
oslo, norway.
Headcanons.
—
—
can and will stab anyone who even thinks about her full name
—
—
her mom was just really fucking weird
—
—
she can't figure out how to legally change her name
—
—
it's more of a hassle than it's worth at this point
—
—
words like honey
—
—
"how do you steal a man's wallet?"
—
—
neither confirms nor denies how she got her wealth
—
—
wealth is her business
—
—
constantly plotting
—
—
whoever said money can't buy happiness was wrong
—
—
gives everyone a nickname
—
—
does she like you?
—
—
is she just like that?
—
—
the world will never know
—
—
soft spot for orphans and urchins
—
—
could rob a wall blind
—
—
please don't leave her around children
—
—
she'll teach them how to steal things
—
—
she's a business man, no more no less
—
—
playlist
- wip
THIEF
Code:
[div=width:500px; background: #fff; border-radius: 3px; border-left: 80px solid #COLOR; margin:auto;][div=width: 110px; height: 110px; background:url(IMAGE); background-size: cover; background-position: top; border: 5px solid #f4f3e1; border-radiuc800px; float: left; margin-left: -55px; margin-top: 20px;][/div] [div=width: 400px; font-family: helvetica; font-size:11px; color: #2E190F; text-align: justify; padding: 20px; padding-left: 70px; text-transform: lowercase;][color=#COLOR1][b]Basic Information.[/b][/color]
[color=#COLOR2][i]Name:[/i][/color]
[color=transparent]——[/color][color=#COLOR3][i]Nickname:[/i][/color]
color=#COLOR2][i]Age:[/i][/color]
[color=#COLOR2][i]Birth Date:[/i][/color]
[color=transparent]——[/color][color=#COLOR3][i]Astrological Sign:[/i][/color]
[color=transparent]——[/color][color=#COLOR3][i]Birth Place:[/i][/color]

[color=#COLOR1][b]Headcanons.[/b][/color]
[color=transparent]—[/color][color=#COLOR2]—[/color][i][i]headcanon[/i]
[color=transparent]—[/color][color=#COLOR2]—[/color][i][i]headcanon[/i]
[color=transparent]—[/color][color=#COLOR2]—[/color][i][i]headcanon[/i]
[color=transparent]—[/color][color=#COLOR2]—[/color][i][url=]playlist[/url][/i]  [/div][div=font-family: arial; font-size: 30px; color: #COLOR; font-weight: bold; font-style: italic; margin-bottom: 15px; padding-left: 70px;]TEXT[/div][/div][div=margin:auto; width:500px; font-family: helvetica; font-size:9px; text-align: right;][URL='http://feralfront.com/index.php?action=profile;u=225649'][COLOR=white]love cal[/COLOR][/URL][/div]
Last edited: