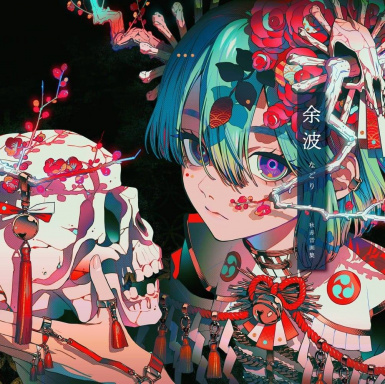 /ˈfälēk(ə)l/ : a cavity that secretes folly
Original poster
Roleplay Invitations

Group Roleplays, One on One Roleplays
Posting Speed

One Post a Day, A Few Posts a Week
My Usual Online Time

8 a.m. to 3 p.m. EST
Writing Levels

Adept, Advanced
Genders You Prefer Playing

Primarily Prefer Female
Playing Style- Passive or Aggressive

Aggressive
Favorite Genres

Modern Fantasy, Fantasy, Psychological, Action, Steampunk
Genre You DON'T Like

Yaoi, Furry, Strictly Romance, Excessively Slice of Life
Hello, and welcome to MemeMori's Myriad.

I haven't been active on Iwaku for some time (my name is grey, just like the clouds above my head), and I'm looking to start up a roleplay, so as to put what little free computer time my college affords me to good use. However, instead of making a bunch of big posts explaining each roleplay idea separately, I'm just going to give a brief synopsis of each here, and see what level of interest I can acquire for each one.

Just a heads up that this list is subject to change, so even if you don't find anything currently listed interesting, definitely check back in on occasion. To everyone else, feel free to ask any questions you may have about any of these ideas. I'll be happy to elaborate on each one.

All that fancy introduction crap outta the way, let's get on to what people actually wanna read.​
---
Idea #1: The Decido System

Synopsis: In the futuristic island city of Trevance, a system known as Decido has been implemented. The system records decisions people make via chip transmission, and uses that data to help other people make better decisions. For people who make bad decisions (read: those that would be considered illegal), there's DECIF, the police-like organization that maintains peace in Trevance City. This story follows a particular squad of DECIF on a number of missions, exploring their opinions of the system, and how those opinions change as the events of the story unfold.
---
Idea #2: re:do

Synopsis: re:do is about a group of friends that had a really shitty week. So shitty, in fact, that all of them died. Lucky for them, God decided to give them a chance at survival, allowing them to relive that week. Their goal will be to find out what horrible fate befalls each of them before it happens, or risk dying all over again. This story follows the group of friends as they work together to prevent their deaths from happening a second time.
​
---
Idea #3: (Criminal)ly Inclined

Synopsis: A small group of people wake up to a warehouse setting, stripped of all they own, save for their clothes. In the middle of the floor is a cell phone, with only a single contact: 'God'. Calling this ambiguous contact, they find out that they've all been kidnapped for their exceptional talents, and that they've all been implanted with bombs. The only way to free themselves is to do whatever these self-proclaimed 'gods' tell them to, using their unique skillsets to pull off multiple high risk crimes. They'll either work together, or die together. This story follows those kidnapped as they strive to survive and find a way out of the situation they've found themselves in.
---
Idea #4: At The World's End

Synopsis: A select group of individuals has been sent thousands of years into the future in order to investigate what will cause the end of the human race, and to prevent it if possible. The only problem? They were sent too far ahead. In a world where they're the only humans left, they have two choices – attempt to rebuild the human race, or allow it to go extinct. This story follows said group and their exploration of a post-apocalyptic world, in which the animals they knew have evolved into fearsome beasts, and humanity has no home.
​
---
Idea #5: Hell's Mansion

Synopsis: The prestigious Avabel Brioche, whom no one has ever heard of, has invited several people to a tea party in her elaborate mansion. Each of those invited has a criminal past, whether they've been convicted or not. In this mansion known as Hell's Mansion, they will be judged for their crimes through various trials designed to test their character, and either deemed worthy of living, or condemned to death. This story follows the plight of those chosen as they try to prove themselves worthy of the right to life.
---
Idea #6: Project S.O.T.E.
Synopsis: Having recently become fed up with what the human race has become, God had resolved to destroy it. However, being a benevolent god, she decided to give humanity a fighting chance - by selecting the seven most detestable people she could find to participate in a series of missions designed to determine humanity's worth, reasoning that if the scum of the earth could make humanity seem redeemable, it would be worth sparing. This story follows the seven individuals chosen as they attempt to save their race (or not).
​
---
Idea #7: Criminal Circus
Synopsis: Criminal Circus revolves around a group of orphaned individuals who grew up being ignored by everyone. That all changes when a mysterious girl appears before each of them and grants them a power. All she asks for in return is that they join her in 'making some noise' - in forcing the world to notice them by any means necessary. This story follows these individuals as they go along with first person to notice them, and how they come to terms with the circumstances of their existence.
​