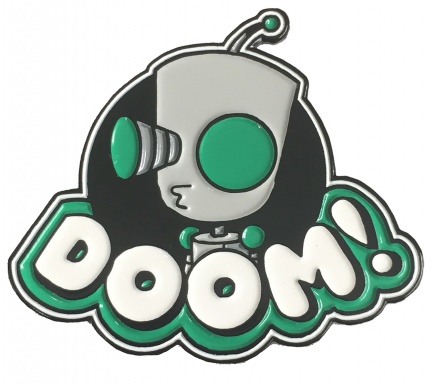 Lurker and wanderer
Original poster
Roleplay Invitations

Group Roleplays, One on One Roleplays, Chat Roleplays, Private Convo Roleplays
Posting Speed

A Few Posts a Week, One Post a Week, Slow As Molasses
Writing Levels

Beginner, Elementary, Intermediate, Adaptable
Genders You Prefer Playing

Primarily Prefer Male
Playing Style- Passive or Aggressive

both
Favorite Genres

fantasy, modern, comedy, romance



Full name: Henrik Wolfe
Age: 20
Gender:Male
Race: Human
Occupation: Part-timer
Henrik, a slightly above average young man looks wise. Standing about 5' 9'' tall and weighing just over 155lb. He sports a slightly muscular and well-built physique, result of REALLY liking to play tennis. He has a very friendly and bubbly aura to him that makes the boy seem very approachable. The boy also has a natural set of brown eyes, matching with his brown hair (which he never ever combs or brushes since it just takes up valuable time to do thing)
His choice of wardrobe is pretty much random and what's the most convenient at the moment, but he still has a natural ability to pair up good combinations of colors and prefers practical clothing over anything fancy. Comfortable over good looking any day!

-Kind: Ever since he was a child, Henrik showed signs of being a kindly and caring individual who liked treating others in a very nice way. He does not believe in being mean for the sake of it and will always try to be kind and nice to someone he has just met. Even after dealing with the "Real world" and the harshness of life the boy still believes that being kind to others will make their day just a little better and pleasant, and that being nice to others is never in vain.
-Scatterbrained: Despite his best efforts, Henrik's mind is akin to a train, there is no going back once his path of thought has been decided, he can only eventually loop back around. He struggles to maintain focus on a subject for more than a few minutes unless the boy is REALLY INVESTED, product of his natural curiosity for everything and his diagnosed ADHD.
-Trusting&gullible/trusllible: Short of a 100% proved scientific fact, if he is told things by someone who has been nice to him or that Henrik trusts, he will blindly believe it no questions asked. And the boy will only question said information if someone of the same description directly or indirectly contradicts the previously said facts. Thanks to this he has been easily led by the nose a few times in his life, get doesn't seem to change his ways at all or be discouraged by this.
-Cowardly: Henrik isn't... the bravest of souls. He is deadly afraid of the unknown, of perilous situations and anything that could cause serious harm or death, and if on his own, will try to flee as quickly as possible from what is scaring the boy at the moment. As a matter of fact, he is so scared of the supernatural that even if he suspects that someone he knows is a supernatural being of some kind, Henrik's brain will stop at nothing to rationalize and make up any excuse to make it seem that they are normal people in his mind, poor boy wouldn't be able to bear the fact of being friendly with a "monster".
-Optimistic: Despite what life throws at him, there is always a silver lining and a brighter future in his eyes, while also keeping his vision firmly rooted on reality. It's good to dream, but don't think that being able to fly will become true!
Despite how outspoken he is about his aversion to supernatural things, he is still deeply fascinated by them but won't ever admit to it. If you ever call him out on it he will deny it with all his being, and if you give Henrik any kind of occult or supernatural , he will reluctantly accept while internally will be more excited than ever. Also he will never admit to being cowardly (It's a fact that embarrasses him greatly) and will try to put on a VERY bad facade of bravery that in all likelihood will crumble quickly UNLESS someone's else life that he cares about is at stake, then as painful as it is he will try to stand his ground.

Born as an only son to a loving if a little strict upper middle class family living in the countryside (parents HATED the big city), son of a banker and a home tutor who gave him substantial complementary studies (That he HATED with a passion but couldn't refuse because "It's for your future") during his time living with them. Henrik lived a pretty normal childhood, with the exception of being able to explore the creeks, caves and forest in the rural area to his leisure, thanks to his undying curiosity about everything. And that same desire to learn about everything took him to eventually becoming interested in the occult and the supernatural on his own, even going to the local library and the internet for research. One thing lead to another and he started going around his local town looking for supernatural phenomenon, sneaking out of his house at night multiple times to do so around the age of 12-13. Most of his outings proved... unsuccessful, but optimism didn't let him falter one moment!

And that dedication one day paid off when he heard of a rumor... there seemed to be an actual werewolf in town, who always showed up in the forest nearby during midnight in a full moon. With recklessness characteristic of his age and because of the accumulated frustration of all his failures for a whole year, he went to investigate this said piece of gossip. What he finds in the beginning was a bit startling but nothing scary, just an old man sitting on a rock looking at the sky in the middle of the forest. The teenager was about to say hello when the man suddenly started to morph and transform into a werewolf! Henrik had two reactions: "OH MY GOD A WEREWOLF FINALLY I FOUND SOMETHING SUPERNATURAL!!" followed by "OH GOD A WEREWOLF I'M GOING TO DIE". He was scared but still able to stand his ground instead of instantly fleeing! That was until the now transformed old man attacked a wild pig passing by, killing it swiftly and eating the corpse on the spot. The sight of this event left Henrik traumatized and scared for his life, so the boy promptly turned around and booked it as fast as he could while screaming. That day he swore he would not dabble ever again into the supernatural and occult, EVER.

Also... remember the strict but loving parents situation mentioned before? It got increasingly worse overtime as Henrik became older, evolving into controlling his schedule and encroaching into his free time. It got to the point that every time the topic of his future was brought up, intense and sometimes spiteful arguments spontaneously appeared. It all came to a head the day after he graduated from high school, when he and his parent had their most intense argument to date about what Henrik would be doing in the next few years. It devolved into shouting, sobbing, name calling, and a lot of feelings and stored up emotions coming into the daylight. By the end of it, it was clear that his parents just wanted a successful future for him, but had neglected to think about what he wanted. So, they all came to a deal, a middle ground that would leave everyone happy: If Henrik could prove himself reliable and capable enough in living in the real world, his mom and dad would trust his judgment and support him in whatever he desires to pursue in the future. But if he were to fail, then the young man would return home and talk seriously with his parents about what college career he will be studying the next few years. During this time of family turmoil his love for the occult started making a comeback despite his ever present fear of it, since it reminded him of his younger days where freedom was abundant, and is the reason he chose to live in Aldenburg, a town plagued with rumors of the topic, and is working there at the moment, as a part-timer at the Ojancana's Eye occult shop owned by Edward Navarro (For which he is eternally thankful for since the last place he worked at closed down)


Mundane skills

-Quick on the uptake: If by some miracle or coincidence Henrik is able to focus on something more than 5 minutes, he is actually a very quick learner, having an easy time understanding and applying information. If he is interested in something, it will take little to no time and explanation for Henrik to learn it.
-Well educated: Despite what his warm and scatterbrained personality would have you believe, Henrik is actually a very well educated individual, capable of acting with proper etiquette should the situation call for it. Also his is very much capable and good at writing coherently with good calligraphy and very skilled with mathematics and arithmetic.
-Good coordination and sense of balance: Henrik could be very easily described as the opposite of ditzy, he is capable of precise,smooth and delicate motions and movements and has an exceptional ability to keep his body weight distribuition well balanced. It was something he was born good at, and he only became better when he picked up the hobbies of tennis and knitting at a younger age. He doesn't play much tennins since he finished school but he still knits at home from time to time.
-Resourceful: Thanks to his inherent and undying curiosity of everything, he became really good at researching and learning in the most efficient way possible. He knows exactly how and where to look for information.



Magical abilities

N/A



Failures and flaws

-Scatterbrain: Unless he is interested in the topic at hand Henrik has trouble staying focused for even just 5-10 minutes, despite his best efforts. The best he can do to mitigate this is try to be actively interested, but that can only do so much.
-Trusting and cynical, a two sided coin: If you have been good to the boy or he deems you trustworthy, he is going to trust them and everything they say short of a 100% proved scientific fact. He just can't help but want to trust the people that seem nice and have been good to him. Though with people he doesn't know he shows a fair bit of cynicism and skepticism. Just how much? Well, to the point of double or tripple checking everything said to him or never fully believing it until fact checked, all coming from his desire to adquire the right knowledge.
-Craven to danger: He is not only very afraid of the supernatural and perilous situations, but with also either instantly hightail it out of there or freeze on the stop (If it's shocking enough) if met with any of those two scenarios, that is unless he is not alone... then it becomes a situation where his adrenaline is pumping and his judgment is clouded because of fear and the only thing he can think of is getting himself and the other person out of there, but without the ability to think clearly for a solution, it won't lead to anything good...
-Curious to a flaw: His desire to learn about things can be so great sometimes that it can lead him into... well, not very safe situations like being alone in the wilderness at night or investigating abandoned places, he just gets reckless when his curiosity is at play. And that same thing can be... a bit off-putting to some people, since... sometimes the subject of his curiosity sometimes could be considered... less than savory, like illnesses, medical conditions, physical trauma. He is a whimsical being whose curiosity always gets the better of him.
Last edited: