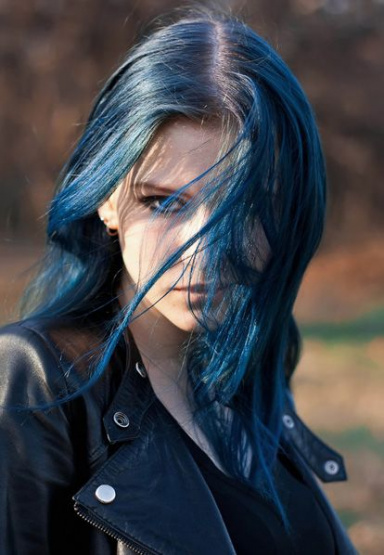 Ignorance of grammar is not an excuse.
Original poster
FOLKLORE MEMBER
Invitation Status
Posting Speed

Multiple posts per day
1-3 posts per day
Online Availability

Evenings, Pacific Time
Writing Levels

Intermediate
Adept
Advanced
Prestige
Adaptable
Preferred Character Gender

Male
Female
Primarily Prefer Female
Genres

Urban Fantasy, Sci-Fi, Modern, Horror, Magical... pretty flexible.
"Any dream worth having is a dream worth fighting for."―Charles Xavier
"I don't like bullies; I don't care where they came from." - Captain Steve Rogers
The year is 2026. It has been three years since the people of Earth defeated Thanos. Since then, it has become apparent that people with superpowers are becoming more numerous. The Governments of Earth, as a rule are becoming more uncomfortable with citizens who have superpowers. The Sokovia Accords are in place and signed by nearly all governments. Recruitment of enhanced humans has become an arms race of sorts. "Recruiters" representing governments, and all sorts of private enterprises are out in the field looking for new "assets".
There are however plenty of people who believe that people regardless of powers deserve the same freedoms everyone else lays claim to. Among them there are people from all walks of life and all power levels. The characters in our story are destined to be a group. Not X-men, not Avengers, they are to be what comes next.
I won't go into details about who our bad guys are yet. Suffice it to say our opening act will be somewhat confusing for our characters at first, and maybe more than a little chaotic. It is the intention to build a group of heroes. A team concerned with doing the right thing. One that may not want to have bright colorful costumes with capes that might do things that may not even be considered heroic in the eyes of some (i.e. X-Force, Secret Avengers).
When making characters, our story-line is not appropriate for the top tier characters; we're looking for a happy medium, powerful but not over the top. I will do my best to make sure that every character will have a niche. Everyone wants to be "the best at what they do. Initially, this is one character per player, until we hit our stride then we will revisit that and make a determination then.
This campaign requires characters who only recently came into regular use of their abilities, regardless of how long they may have had them. Original characters are allowed, as well as canon characters, alternate versions, gender-swapped, etc. insomuch as it makes sense and fits the requested power level. Characters of a higher power level will be asked to scale back their abilities to fit the bill or will be turned away.
I am taking over this RP from
@Gands
who recently passed way from complications of COVID-19 and this campaign is in memorium to him.
To those who were in this game before
@BrokenWings
@Camleen
@Epiphany.
@LuckycoolHawk9
@Nomad-22
@ShiroKiyoshi
@Soverign
you are cordially reinvited, and
@Ringmaster
wished to join as well. Consider this to be a few days time after the last posts we did in the previous thread. I will be putting Fandral, Eden Haller and Corvus into an NPC status rather than have Gands' characters drop out of his roleplay even postmortem.
DM post 4b (Repost from Gands, RIP)
It is at this point that Dr. Hank McCoy speaks up, after clearing his throat.
" Let me answer that at least in part. My name is Dr. Henry McCoy. I have been active in this business, the world of enhanced people for many years now. As for the opposition, their members vary considerably. Some will use the updated technology of Dr. Bolivar Trask that was discredited and originally used during the Nixon Administration. We have not as yet discovered all of the names of our opponents in this. There have always been among mankind, those who fear differences. Enhanced people and mutants have now emerged as such a threat to this faction of people that a portion of them do not fear using deadly force. "
" As for training, we have on our staff several highly skilled individuals who will help bring you up to speed.
First, there is myself. My body is strong, agile and quite capable in combat. I am in possession of six doctorates and my mental faculties are are at the high end of life on this planet, mutant or otherwise.
Second and as yet in no order of importance. Hope Van Dyne, also known as the Wasp. An expert in several fields of science in her own right, an extremely competent Heroine.
Next our resident hand to hand combat expert Melinda May. A former Shield agent who could be compared favorably to just about anyone who was in that agency during her time there.
Fourth, in charge of logistics, supplies and helping Melinda with training, Fandral Ullerson. Formerly of Asgard, Fandral is an excellent cook, an unsurpassed expert with Melee weapons and skilled in all forms of combat.
Next in charge of training for teamwork, Jubilation Lee. A member of my own team, the X-men, she has my personal recommendation.
Last of our full time staff, Masad and Shield trained, daughter of a dear friend, Eden Haller. In charge of Security.
Others on our part time staff include Lady Sif of Asgard, Bobby Drake of the X-men, Clint Barton formerly of Shield, Phil Coulson formerly of Shield, and Gabrielle Tesla, technologist.
For the moment, bring any questions or needs you have to me. For yourselves, eventually, eventually once you've trained a bit and sorted things out I expect one of you will be a team leader. Our staff is here to train you, teach you. Not fight your battles for you.
Our facilities have been funded by a combination of people, many of which were at that meeting earlier. King T'challa of Wakanda, Pepper Potts-Stark, Danny Rand of the Rand Corp, Dr Stephen Strange, Dr. Charles Xavier, and Dr. Reed Richards.
This facility was designed by Tony Stark but never initiated.
A Few days later...

"Look alive, people!"
Melinda May walks into the mess hall at the end of dinner.
"We have a hot lead on a former HYDRA facility liberated by the US government a few years ago. We believe there are specific anti-superhuman weapons being developed at this location. We've got no idea how far along they've come in the process, so we're taking a sizeable team to go check the facility out."
She turns on a heel and starts marching out.
"There's a quinjet waiting outside. We leave in 15 minutes with whomever we've got on board then."
[ OOC -
Everyone who puts in a post between now and January 24th in the evening will be included in the mission. If you miss this one, I'll have things to busy you on the base while the others are on the mission

EDIT UPDATE - If I do not have a majority by the time the end of Jan 24, I'll let it run one more week. If by Jan 31 I do not have a majority of players, I will assume a lack of interest - after bugging the heck out of you all on Discord
]
Last edited: