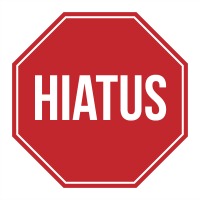 Hiatus
Original poster
FOLKLORE MEMBER
Earth turned against the human race and almost killed the whole race. The air became toxic, the water turned to almost pure acid, and the animals became smart enough to start attacking humans. Near the beginning, groups of people took to below ground, going into railways, subways, old war bunkers, some even returned to the caves.
After a couple of generations, the tribes had dug, and made almost an ant hill, going to the surface, or their areas, and bring things down so they could build out. Now Oregon, Californa, Washington, and Idaho can connect through the underground railroad the tribes has built. Now, however, there is less than 10,000 people in the area. Since the number is starting to become too small, and mating season has been brought up again. Everyone must gather females and males, between the ages of 16-25, to be put into the mating season. Which this year, is taken place in the Chiloquin tribes home. Which, they live under a high school, in a bomb shelter. They will be there for one year, a female can leave early if she becomes pregnant.
Any women who come up without a child, will take care of all children of that tribe. There are no "families" the new human race fully believe in, it takes a village to raise a child. The mother will stay with their children until they are two and then put back into the mating season until they turn 25. There are some couples, that go in and only mate with their partner but this is not a common thing. Today marks the day before the mating season.
1. Respect Iwaku rules
2. No less than 2x a week, is you are gone for 10 days, I will give you a warning to post in 24 hours or I will replace your person.
3. If for whatever reason you get in a fight over someone or fight for whatever reasons, roll dice. 2 of 10 dice. Highest score wins.
4. Respect others, no matter what. NO DRAMA!
5. You can only take up to three mates, both male and female.
Females
@EmiHarned
@The Mythic Dragon
@Daws Combine
Males
@Andy
@The Mythic Dragon
@Shadows
Character Sheet
IMG: (Both allowed, NO CELEBRITIES)
Name: First and Last
Age: (16-25)
Tribe: (Pick from tribe list)
Mate: (Do you have a mate? Looking for one? Or do not want one?)
Seasons: (How many seasons has your character been through?)
Personality:
Traits: (At least 5)
Kinks: (You cannot put RAPE is not okay, I'm not saying you're going to, but it IS a possibility)
Bio:​
Tribes
Washington
Tulalip
Stillaguamish
Oregon
Chiloquin
Umpqua
California
Lamchin‎
Maidu
Hupa
Idaho
Bannock
Palouse​
​
Last edited by a moderator: