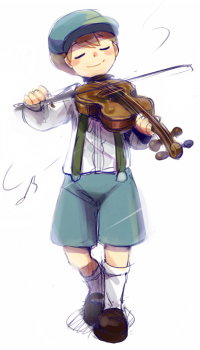 Coup de Gravy!
Original poster
Writing Levels

Intermediate, Adept
Preferred Character Gender

Male
Genres

Fantasy, Scifi, Mystery
Credit to ivanlaliashvili
​
Are
you
looking for an action filled adventure? Do you want to cast
reality bending magic
with your
pastry skills
, or
become a dragon
? Do you want to explore how societies can be built? Or perhaps you simply want to have a magical jailbreak? Well, then, do I have something for you! (Yes, yes I do)
Welcome to the interest check for the Map & Compass Pt. 2, set in a world of magic, steampunk, and monsters.
In
Map & Compass Pt. 1
, our party of unlikely allies, made up of Templars, anarchists, pirates, disgraced nobility, scientists, and royalty, managed to escape the prison island just as disaster erupted. For the next part of our story, we're looking for writers interested in helping us weave the rest of this tale with their characters.
If you wish to learn more about the world the RP is set in, check out the
Lore
page, or just ask me below/PM!
Where does part 2 start?
​
Only hours after the catastrophe that occurred at the prison of Sunderlake Isle, a train carrying the new members of our cast, be they stow-aways hitching a ride, wealthy nobles, princes, and princesses making their way home from the Royal Academy in light of the disappearance of the king. Among these passengers are a number of people who most definitely do not belong, including the escapees from Sunderlake Isle. And the rest…
Are you a princess bent on taking the throne? A commoner with an illegal interest in magic? Or perhaps an archeologist looking to unravel the mystery of the clockworkers?
Whoever you choose to be, I look forward to writing this story with you!​