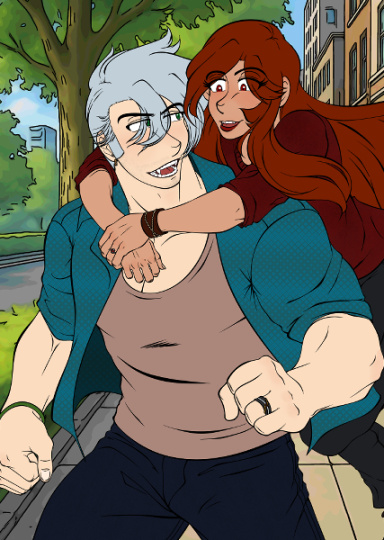 supercali-pessimistic-expiali-saltalicious
Original poster
DONATING MEMBER
Roleplay Invitations

Group Roleplays, One on One Roleplays, Not Taking RP Invites at this Time
Posting Speed

Speed of Light, Several Posts a Day, A Few Posts A Day, One Post a Day, A Few Posts a Week, One Post a Week, Slow As Molasses
My Usual Online Time

All day, every day
Writing Levels

Intermediate, Adept, Advanced
Genders You Prefer Playing

Male, Female, Primarily Prefer Male
Playing Style- Passive or Aggressive

Both
Favorite Genres

-Fantasy with means of magic and sword based feelings, i do prefer a bit of romance in stories
-Modern with again a fantasy feel
-Cut in anything with a bit of Romance and I can give it a try.
Genre You DON'T Like

-Horror/Thriller
-Fandoms (ie: Naturo and whatever bleh... DMC might be the only one i play but even then, its difficult.)

Where all the character's shall be dumped! Possible reoccuring NPC's as well
Name: Bartholomew Travern
Preferred Name: Balto - Balt
Age: Twenty five
Species: Lycan
Height
6'3" (193cm)
Weight
187lbs (84KG)
Hair Colour
Silver
Hair Length
Neat and trim at the back. Long in the front
Eye Colour
Emerald
Notable Characteristics
* Right ear pierced
* Upper and lower cuspids are notably longer and seen
* Scarring on upper right deltoid (about 3" long)
* Two separate scars on right external oblique (about 7" long each)
* Scarring on left latissmus dorsi (about 11" long)
Height
9'1" (277 cm)
Weight
374lbs (169kg)
Pelt Colour
Mostly silver, darkening around the back of the neck to shoulders into a ashen gray to almost black. He has a slight whiter mask around his face. Under belly is a softer silver near white.
Eye colour
Parakeet Green due to their illumination
Notable Characteristics
* Lower Cuspids are more pronounced and protruding up and over the muzzle (near 3" long)
Personality:
Known for being painfully asocial, Balto makes no qualms about who he is or how he behaves. Overly untrusting and slow to actually extend such things to others, he is known to be very aggressively vocal. Cussing and dropping F* bombs in common conversation, it may be assumed he is very unrefined and rough.
Not known to warm up easily, he does speak without overly thinking about his commentary. Uncaring if he offends or not.
While it may be assumed he is very unenthusiastic, cold, and generally aloof; Balto is quite passionate about what matters. Family is highly important to him and those he does share a bond with are often spared his bitter attitude.
As a werewolf, he can be overly sensitive to certain smells. Or he is known to become very frenzy like in the right atmosphere, unreasonable and feral.
Uniquely he can be incredibly morose. Known to take things rather personally and internalize it, he holds grudges quite liberally. Although getting him to talk about these issues will prove difficult as he is prone to internalizing anything that is emotional based. It is often assumed he is pretty brutish in intellect when really he is quite clever. At times he can control his anger and speak with a level of refinement.
Outwardly he does not enjoy being touched or his space invaded against his choice, though with those he builds a connection with; he will allow them to come closer. Only a love interest will be granted the leisure to come into his personal space freely. In turn he does respond and will be affectionate.
Background:
As the younger sibling, Bartholomew and Amelia have been raised in the tender care of their grandmother since the ages of four and six. The children were removed from the homestead due to neglect and placed with their mother's mother for the hope that she might be able to at least bring back some semblance of life into their young lives. Though it is loudly hinted that both children had suffered abusive trauma, Amelia proves to be the stronger of the pair in the ways of dealing with the former anguish. The younger brother proved to be effected even as he aged. Commonly getting into trouble and being reprimanded.
This behaviour never did come out of him, though it was noted that he was incredibly protective of his elder sister and eventually coming to accept his grandmother as his guardian. Somewhat settling and lessening how often he got into trouble at least at school.
Although perhaps karma had a way of returning the favor for his ill behavior.
**Around twelve or thirteen is when Balto became infected with lycanthropy. Exhibiting signs of a vicious illness at first, it was passed off as a bad flu. Quarantining him off and receiving the standard practice for any flu, he would eventually betray the fate of himself under the first full moon. And having to reveal the insanity of it to Amelia less he be caught.**
He has lived with the condition decently well, only one other discovering his fate and sworn to secrecy; that of a familiar friend, Easton Ashingden. Balto's closest friend.
**Around sixteen would be his first encounter with a organization called Aurora Grove Research, those who hunt and investigate the supernatural occurrences. And he found himself being a target of their interest. Though it appeared they found nothing of interesting with him – so it seems – Balto learnt that there were many hunters in the world that seek to either capture supernatural creatures such as himself for experimental purposes or to eradicate them completely. It depends on the group that comes looking.
These happenstances are part of the reason he is as confrontational as he is. Leery of those around him, Balto tries desperately not to reveal himself to anyone. Though is still very prone to falling victim to the primordial response of a feral beast during the full moon; he is not infectious until these nights – and only capable of infecting anyone in his werewolf body – he is completely safe as a human.
---
** Units that can change with rps.**
Last edited: