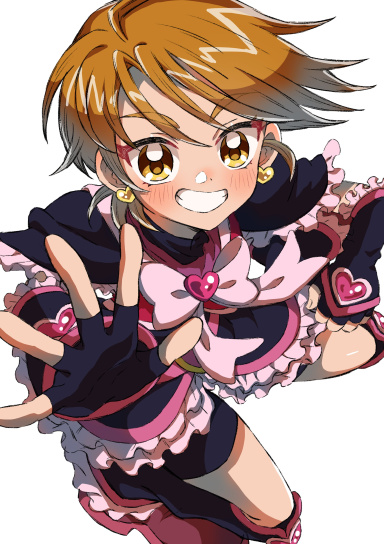 Ancient Iwaku Scum from 2006.
Original poster
MYTHICAL MEMBER
Posting Speed

Slow As Molasses
Online Availability

NEVER
Writing Levels

Adept
Douche
Preferred Character Gender

Primarily Prefer Female
Genres

Surrealism, Surreal Horror (Think Tim Burton), Steampunk, Sci-Fi Fantasy, Spaghetti Westerns, Mercenaries, Dieselpunk, Cyberpunk, Historical fantasies
Mango Drama!!!!
It's about a girl named Rie Mikuni who just transfered to the University of Tokyo. You know, that college that is like Japan's Harvard or Yale. She makes friends with people in her art course. Of course, like many college students, Rie realizes that she's running out of money for school and she can't ask for money from her parents after what happened last time! Rie decides to draw hentai manga for a living and makes hella money because otaku are apparently everywhere on this campus!

Her friends have NO idea that she's the creator of such a huge manga following. Rie has always had the unlucky combo of boy and friend problems back in high school, but just when she's about to tell everyone about her popular underground series....



A boy who looks exactly like the male lead in her manga moves into the flat across the hall! He's hotter than shit, and after he moves in, Rie quickly starts working on new characters to see what's up. It turns out that all of her drawings come to life and live in that EXACT building because one of her friends is a witch/whatever that can grant wishes.

So, now Rie's surrounded by all of her imaginary characters and because she wished for them, she's stuck with whatever shows up next.

Adapted from a Concept originally by Diana
RP Info
First off, this is a RP for newer members that want to get accustomed to Role Playing on Iwaku. Second, yes we all know this plot is very weeaboo, but that's the general idea. Except us to insult shojos and other overly dramatic plotlines. So if you like girly girl romance, this plot may be for you. The plot is also very informal and besides for some smut here and there, it's nothing to get worried over. ;) My lovely assistant Fluffy will be my Co-GM like normal. I hope you Enjoy the story. If there's any questions, then ask them on this thread. Please no yuri or yaoi subplots.
CHARACTER PROFILE
Character Name:
Gender:
Job/Role:
Age:
General Appearance:
Current Goal/Purpose:
General Personality:
General History: